Tis the Season - Small Business Season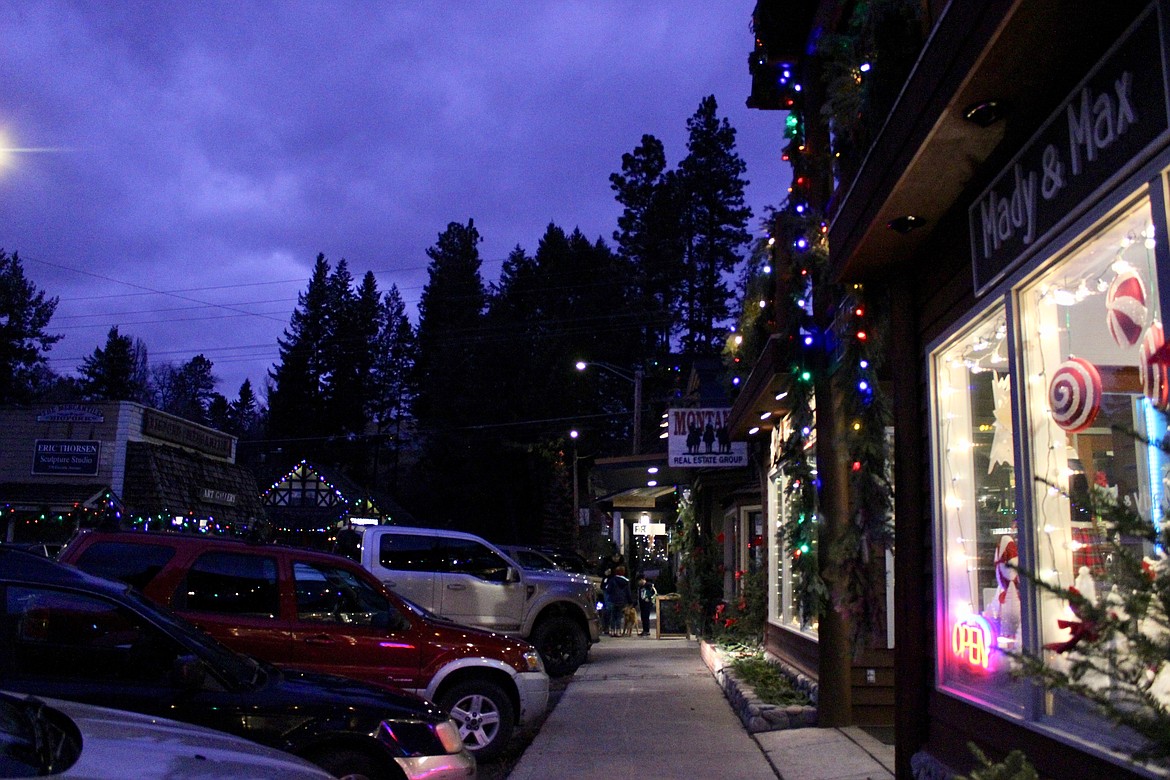 Businesses in Bigfork prepare for Christmas shopping
by
Rebekah King
|
November 24, 2021 12:00 AM
There are few things easier than pulling out your phone, clicking onto your favorite website, and tapping a few buttons to buy something- anything and everything - even if it is not the right thing.
Nationwide, online retail sales saw a 34% increase in 2020. To date, 2021 is showing a 39% increase over that. Admittedly, I am as guilty as anyone of this post-pandemic habit, shopping as I lounge on my couch in my PJs. As we enter into the holiday shopping season, it is time to stop. Amazon does not need any more of our money; they won't even notice we are gone. Do you know who does need it? Our small, locally owned businesses.

Asking that you make the conscious decision to shop small this year is not a cry for charity. There are countless advantages - although you should get out of your pajamas before you start. Here are a few of my top reasons to support local everything in Bigfork this year:
You are truly supporting your neighbors. Not only do you likely know the business owners and staff, but the money you spend also stays in our community. Nationally, for every $100 spent, $68 of it stays local - probably more in Bigfork.

You know what you are getting. I am not a fan of shopping in general. But, let me tell you, there is nothing, and I mean nothing, more aggravating than receiving an online order only to find out it is not as described. From size to color to quality shopping local means shopping hands-on. The in-person experience of it guarantees you know exactly what you are getting!
There is in-person advice. Not sure about the size, color, or function of something? You have an expert at your disposal. There is nobody who knows their products better than a small business owner.

You may miss the perfect gift. When you shop online, you type what you're looking for into the search bar, and poof, an algorithm spits out hundreds of options. The chances of you stumbling upon the perfect gift are almost non-existent. Shopping at a locally owned business creates the opportunity for serendipitous moments when that perfect something catches your eye.

Shopping local is an experience. How many times have you come home to find a package on your porch with no memory of what you may have purchased? Going store to store, touching the products, talking with the staff, inviting friends or family to go along all helps create a wonderful season of memories.
There is no reason to be worried about shipping delays. With shipping ports backed up and national shortages, do you know what isn't delayed? Our small businesses. They are brimming with the work of local artists and makers and beautifully curated gift ideas. They are also abounding with gift cards for dining, massage, salon services, and memory-making experiences.

Shopping local is perfect for procrastinators. If you know, you know. I guarantee you will see me pursuing the unique stores that abound in Bigfork, with their (still) fully stocked shelves, that last week before Christmas.
It brings on the holiday spirit. Bigfork is known as Montana's Christmas Village. While I may be biased, there is something magical about our community during the Christmas season. After the Elves have adorned the town and the storefronts are decorated, you cannot help but fall under the spell. My living room has never been the inspiration for a Hallmark Christmas movie, but you know what has? Bigfork.
I would be amiss to suggest never shopping online again. The convenience of it is here to stay. Still, there are so many reasons to shop local this holiday season. The business owners will be happy to see your smiling face, along with the more serious faces of Mr. Jackson, Hamilton, and Washington. This Small Business Season let's give local businesses something to be thankful for - let's give them the gift of our support.
---