Dane Christian Hansen, 16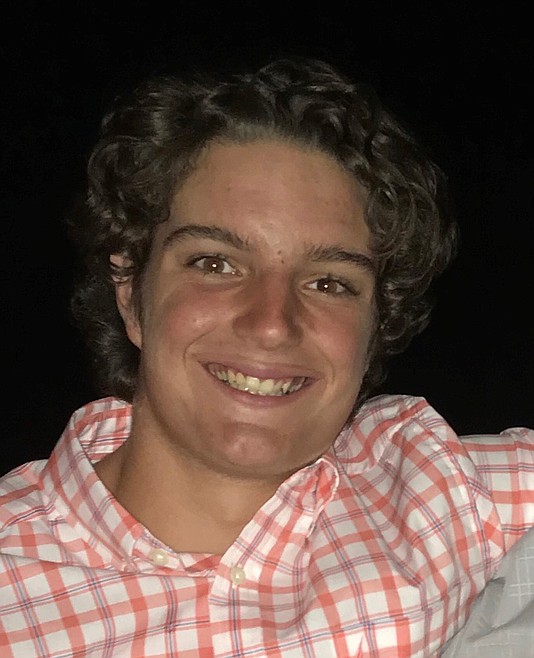 |
October 6, 2021 12:00 AM
Dane Christian Hansen, 16, beloved son of Nels Christian Hansen Jr. of Bigfork and Stephanie Lovelett of Casper, Wyoming, returned to his heavenly home on Sept. 28, 2021.
Dane was born in Kalispell on April 30, 2005.
Dane was legendary from the moment of his birth. He was the best of both worlds of his parents. Dane was always a very active little boy with supernatural athletic abilities. He excelled in every sport that he focused on. However, football was Dane's passion. Dane had a special bond with his father and football. Nels taught him everything he knew about football from the moment Dane was 3 years old. When Dane was 3 years old, he started writing Xs and Os in a football play book. Stephanie admired Dane's football abilities and her son's relationship with his father. Dane, and his parents, dreamt of him playing in college and in the NFL. Dane's competitive. nature landed him on the Bigfork High School Viking Varsity football team.
Dane had a love of the outdoors because of his parents. He enjoyed fishing, hiking to the top of mountains, biking down mountains, swimming, jumping off cliffs, paddle boarding, hunting and traveling to different states, Texas and Hawaii being the most memorable because he spent time with his grandparents, uncles, aunts and cousins.
Dane, you were magical. Everyone you came in contact with will never forget you. Your parents, siblings, family and friends enjoyed your intellectual conversations, witty humor, and radiant smile; always the push-it-to-the limits child, telling your mom that you will be OK and encouraging your father to tell your mother to relax.
There will never be another Dane like you. The earth stopped rotating for a moment when your soul left this world. God knew we would only get to have you for 16 beautiful years and it's our job to give you back. We know our heavenly King has you and now it's your time to rest in paradise with all the angels and saints; gone too soon in our earthly minds.
Dane is survived by his father, Nels C. Hansen Jr. and his fiancee Alexandria Neddo of Bigfork; and his mother, Stephanie Lovelett, of Casper, Wyoming; his sister Abigail and his brother Clay Hansen of Casper; and his grandparents, Biff and Ceci Hansen of Bigfork, and Mike and Liz Lovelett of Casper. Dane is survived by many aunts, uncles, cousins and godparents. Dane is survived by his classmates, best friends and football team that have honored him so beautifully on the field and in school.
A celebration of Dane's life will be held on Saturday, Oct. 9, at St. John Paul II Catholic. Church in Bigfork Visitation and rosary will be at 10 a.m., followed by the Funeral Mass at 11 a.m. Burial will follow at Bigfork Community Cemetery and then luncheon will be provided at the church afterward.
In honor of the memory of Dane, family wishes are for donations to be made to a memorial scholarship to Legendary Lodge in Seeley Lake, or Bigfork High School to fund a scholarship in Dane's name.
Arrangements are under the care of Johnson-Gloschat Funeral Home.
---