Vikings capture Class B state cross country title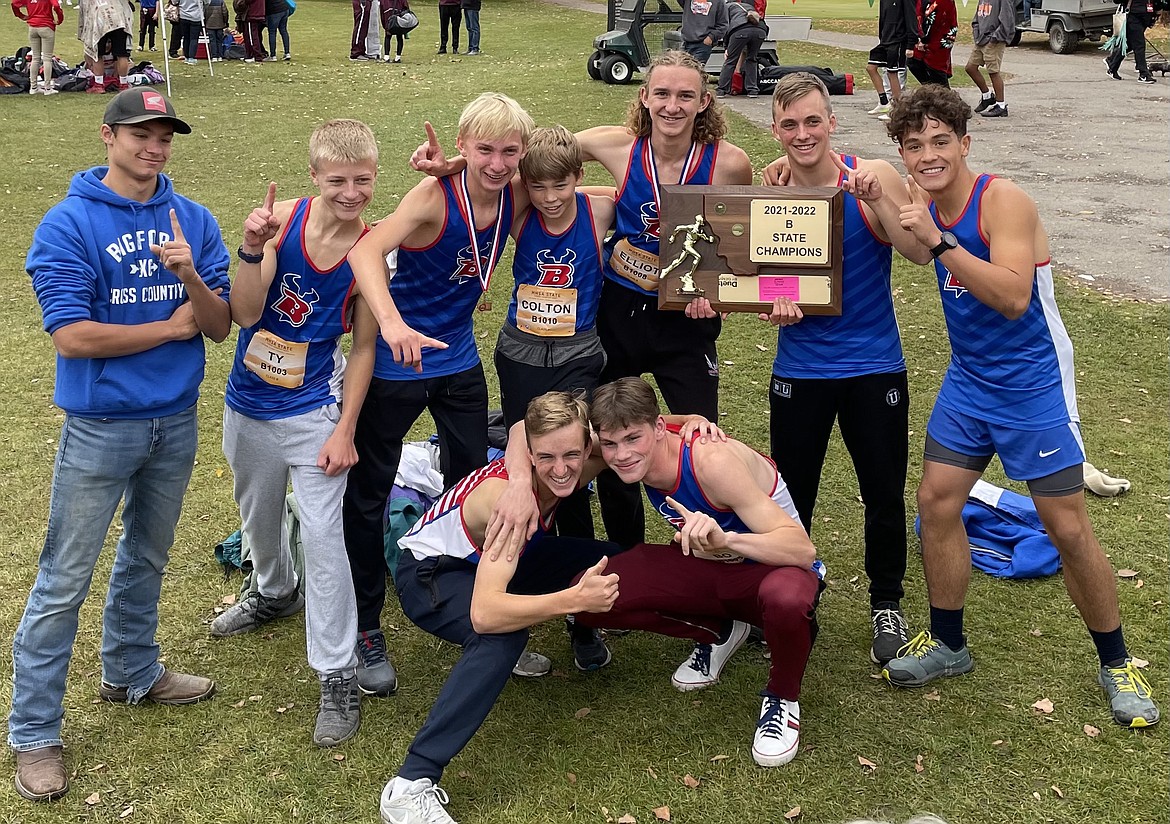 The Vikings cross country teams celebrates after winning the Class B state title in Missoula Saturday. (photo provided)
It was mission accomplished for the Vikings cross country team in Missoula Saturday as Bigfork earned the Class B state cross country title at University Golf Course.
Nearly half a year after the group of athletes made a commitment after the state track meet that they would put in the work over the summer to make a push for the title, the group hoisted the championship trophy Saturday afternoon.
Head coach Ryan Nollan says he knew his team had a chance at the title after capturing the divisional title in Thompson Falls Oct. 13, but he was also aware of the tough class B foes his team would be facing at state.
"There were like six teams here that everyone thought had a shot at the title. We knew we would be in the mix. We were confident coming into the race, though," he said. "This is a tough group of boys mentally and they run hills very well. I knew we would run hard and not fold under the pressure."
Jack Jensen led the way for the Vikings with a third-place finish with a time of 16:58.80 while Elliot Sanford also earned an All-State position by finishing 10 at 17:40.21.
Ryder Nollan was 23rd, Bo Modderman was 31st and North Nollan was 33 as Bigfork finished with a team score of 100 to beat out Three Forks (118) and Eureka (150).
Ryan Nollan says his team was not intimidated by the quick pace set by other runners at the beginning of the race and were able to make up a large bit of ground in the second-half of the race, including Sanford, who was in 30th after the first mile.
"We have to slow our racers down. We were patient and each runner ran a very smart race," Ryan Nollan said. "The field got off to a fast start, but our kids didn't panic. They just ran their race and were tough at the end."
---