Wayfarers Unit holds 9/11 Remembrance day of service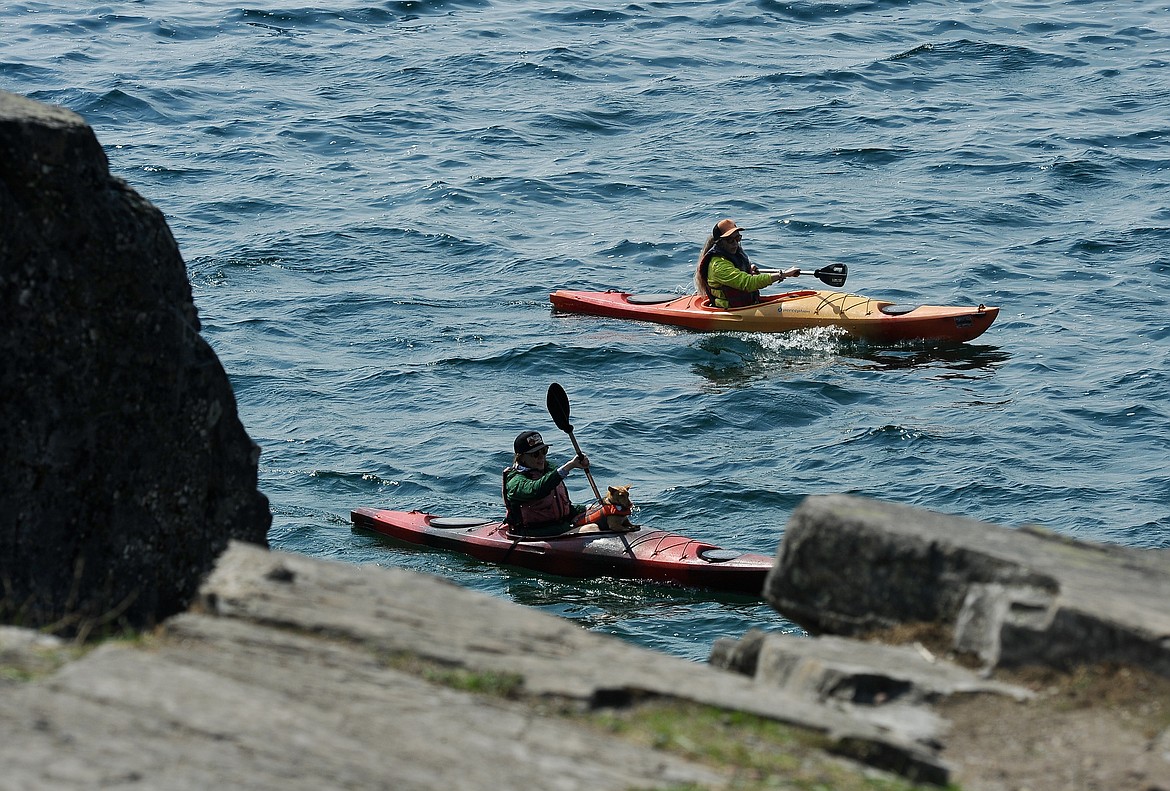 Kayakers paddle along the cliffs at Wayfarers State Park on Flathead Lake near Bigfork. (Matt Baldwin/Bigfork Eagle)
by
Bigfork Eagle
|
September 8, 2021 12:00 AM
Flathead Lake State Park is holding a service day in remembrance of the lives lost during the events of Sept. 11, 2001. Wayfarers Unit in Bigfork will host this service day Saturday, Sept. 11, from 10 a.m. to 12:30 pm.
Geared for all ages, the 9/11 Remembrance Day of Service will be free and involve numerous service projects at the Wayfarers Unit of Flathead Lake State Park. The projects include trail improvements, noxious weed pulling, trash pick-up, and picnic table staining (weather permitting). The goal is to keep our community park clean and maintained for its visitors and wildlife. Be sure to wear proper outdoor work attire and gloves. Other work gear, water, and some snacks will be provided. Interested participants can come for any or all of the service period for family fun and community service.
If you or anyone you know would be interested in helping with service that day, please RSVP by email (william.stout@mt.gov) or by calling the Ranger Station at (406) 837-3041. Also feel free to drop by the day of, if you find that you have an hour to spare.
Located near Bigfork on the northeast shore of Flathead Lake, this park is 67 acres in size. A mature mixed forest makes this site very pleasant for camping and picnicking. From spring to late fall the area abounds in wildflowers. Nature walks over the rocky shoreline to the cliffs are popular with photographers for an excellent view of Flathead Lake.
Details
What: 9/11 Remembrance Day of Service
When: Saturday, Sept. 11, 10 a.m. – 12:30 p.m.
Where: Flathead Lake Ranger Station Wayfarers Unit, 8600 Mt. Hwy 35, Bigfork, MT. Meet at the Birch Grove Day-Use Picnic Shelter.
Contact: Wil Stout, Montana State Park AmeriCorps Member, (406) 837-3041 ext. 0, william.stout@mt.gov
---