Photographer Bruce Miller showcases work in upcoming BACC exhibit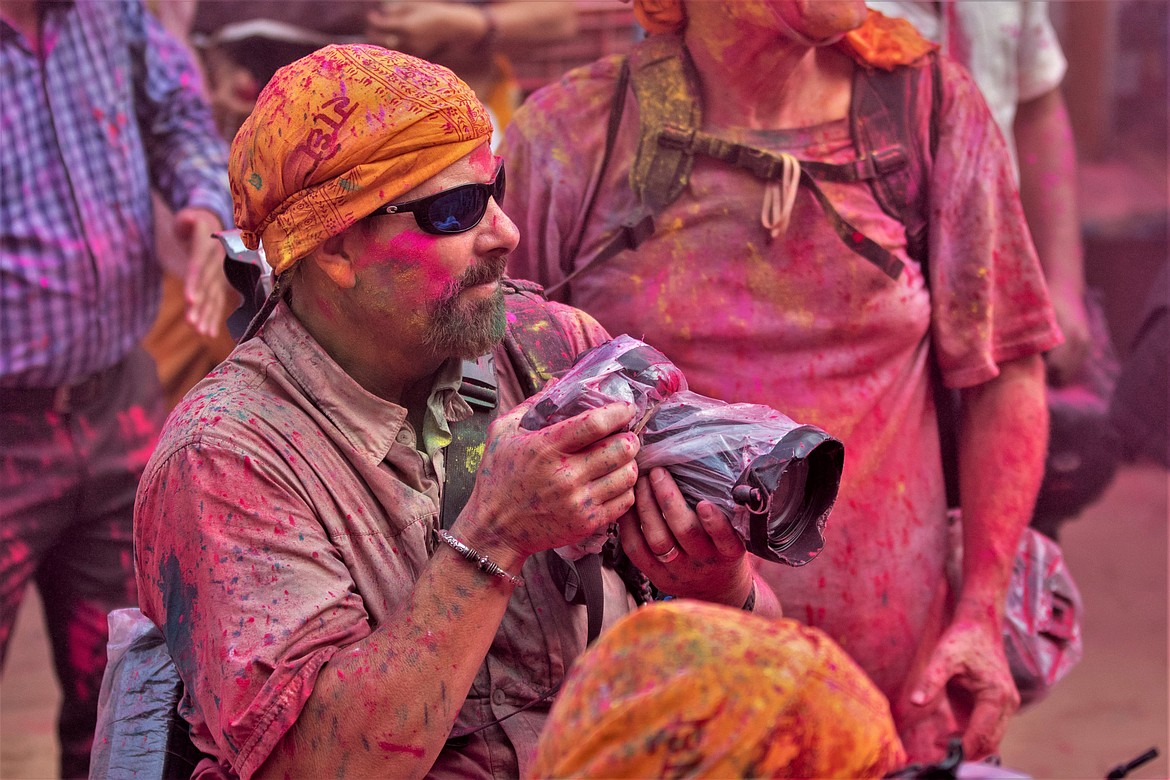 Bruce Miller in the field, covered in powers and liquid dyes of the Holi Festival in India. (photo provided)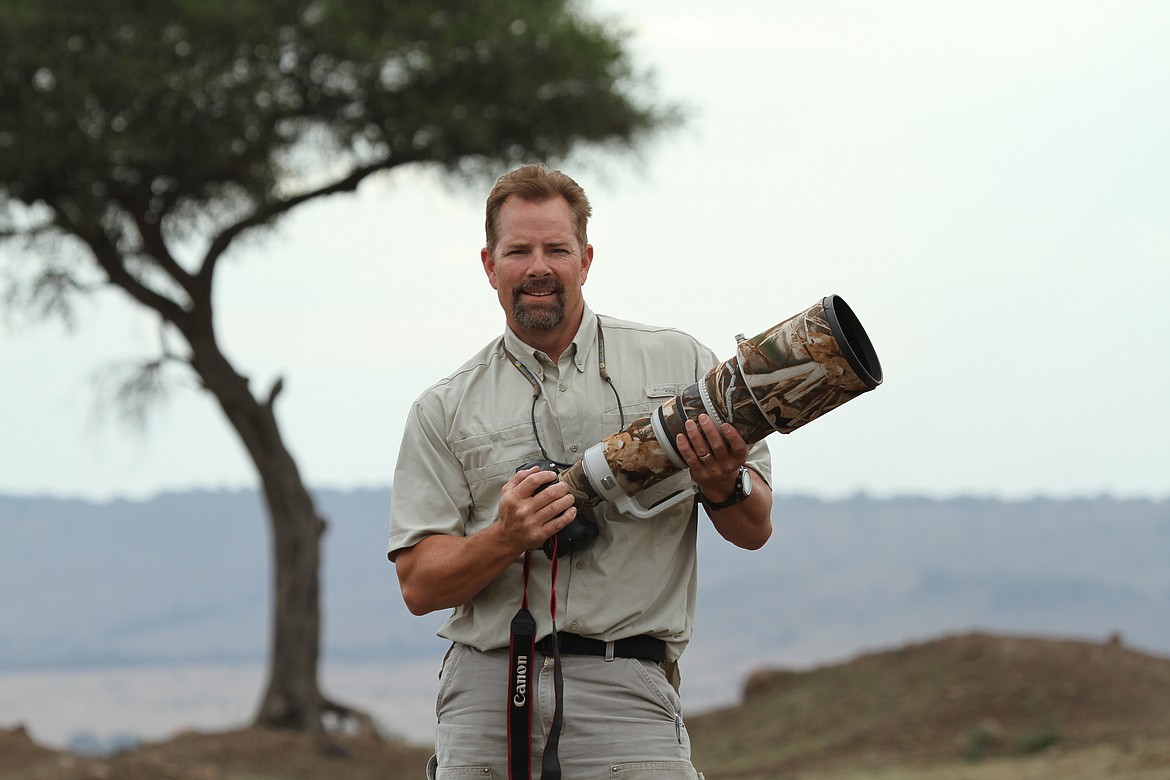 Photographer Bruce Miller's new exhibit at the Bigfork Art and Cultural Center is called "Cultures & Land in Transition" Along with his work as an international photographer, Miller is involved in various non-profit humanitarian and wildlife conservation organizations. (photo provided)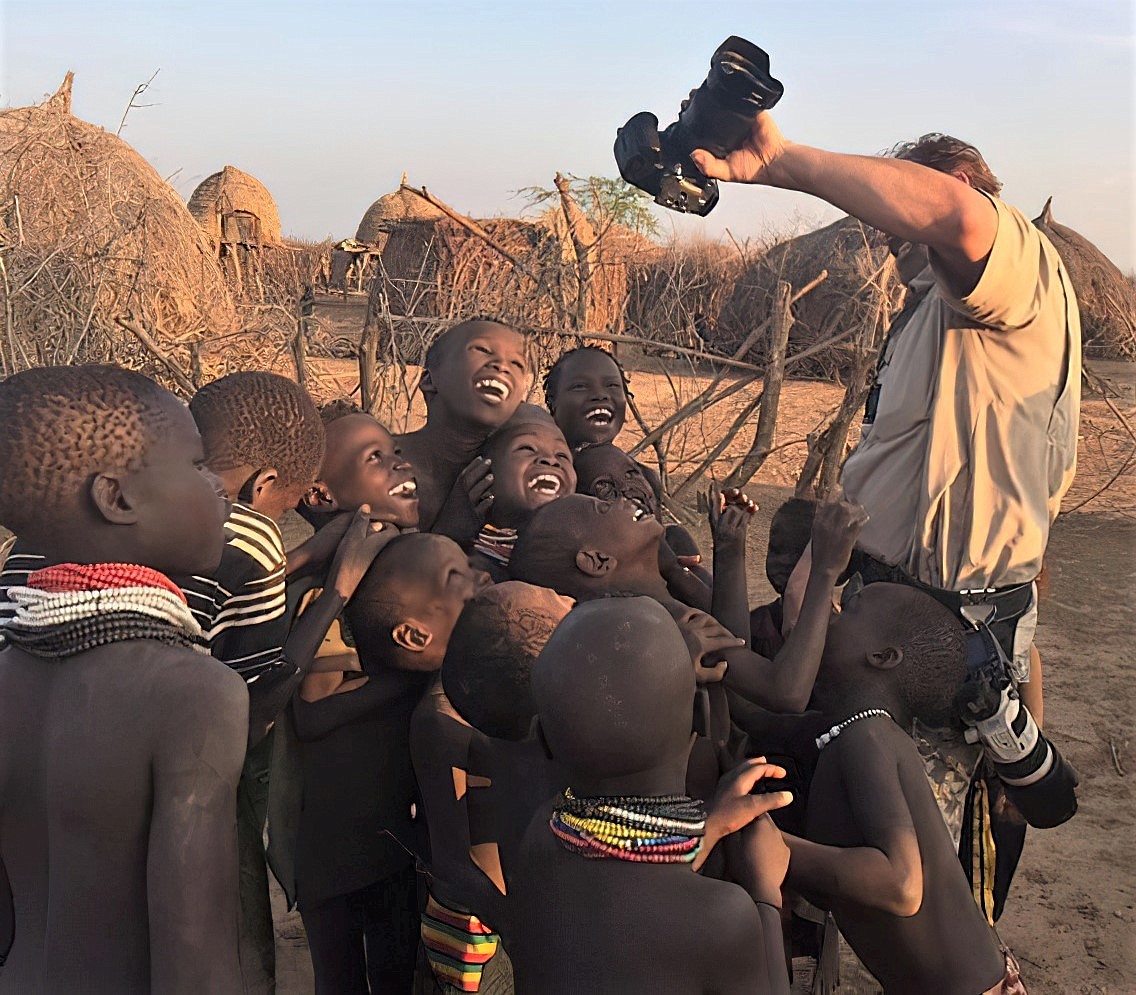 Photographer Bruce Miller shares images of kids from a Nyangatom Tribe village in the Omo Valley, Ethiopia. (photo provided)
Previous
Next
by
TAYLOR INMAN
Bigfork Eagle
|
December 7, 2022 12:00 AM
Bruce Miller grew up in Montana with a love of photography, now he travels the world in search of people and places that challenge the imagination and break preconceptions. Miller has been published internationally, and now a collection of his work will be displayed at the Bigfork Art and Cultural Center starting Dec. 15.
Miller is currently based in Idaho, but much of his work takes place overseas. After a trip to Africa reignited his love for photography in 2006, he and his wife began their work in conservation. An artist in her own right, his wife has a career writing children's books based around issues of conservation. They often travel to parts of Africa, India and more to work with different groups, such as Elephants Without Borders in Botswana and the African Wildlife Federation. Three of his Africa images were selected and published in the Africa Geographic 2017 Yearbook and he was an Africa Geographic Photographer of the Year finalist for 2019.
Miller said he contributes photographs to these groups for their conservation efforts. Also participating in Photographers Without Borders, his work on their human-elephant conflict project has been featured by the Sri Lanka Wildlife Conservation Society.
When it comes to conservation, Miller is drawn to documenting his subjects in the complexity they live in, highlighting multiple issues at once.
"As soon as you start to look at wildlife issues, then you start to look at habitat issues— and the conflicts are always with people and those habitats. So you really broaden your perspective in terms of what conservation really means … My interests have kind of gone beyond just trying to take great images of certain types of wildlife, to how that translates into really broader conservation efforts and making a difference in that perspective," Miller said.
In addition to his work photographing wildlife and landscapes, Miller has spent time with some very remote indigenous communities in Africa. He's taken trips to the Omo Valley in Ethiopia, among other villages, to learn about their culture and document their traditions. He said there's a certain way to go about photographing people to ensure he is respecting boundaries and etiquette.
"You're not necessarily sticking a camera in their face, you try and engage with people, to the extent you can with language barriers. So, I use a kind of a combination of techniques: the first thing is when you're going to remote and austere areas, you really need a handler, or also called a 'fixer' and that person is going to help with the logistics and security. You also need someone that's going to be able to speak the language ... And then beyond that, it's a lot of the same type of skills, you try to engage with people on a personal level before you start taking pictures," Miller said.
He said occasionally they have to get permission from a tribal elder, or someone in a position of authority, to take photos in a village. But he relies on local experts to help him get the best photos on these trips.
"Putting all that together and engaging with people— and lots of smiles along the way obviously helps, too," Miller said.
Miller said he tries to bring an element of storytelling to the photographs. He will often put storyboards alongside an exhibit to provide context, which will also be available alongside photographs he took of indigenous tribes at his BACC exhibit.
It's the first time this collection of Miller's photographs have been displayed together. He said he's held exhibits in Myanmar, Papua New Guinea and Ethiopia, but he's never had one in Montana.
"I've had a really good response in other locations. These are places people will probably never visit, but it's just really interesting to get their reaction to indigenous cultures from other parts of the world. And then obviously, there's indigenous tribes in northwest Montana. So I'm just really interested in seeing how it all comes together and how it's received," Miller said.
"Cultures and Land in Transition" will feature photographs of wildlife, landscapes and people. The wildlife section includes photos from several continents and species including Africa, Borneo, and India. The "Water is Life" portion will feature images of the Earth's water sources from Antarctica and the Arctic region of Greenland and Iceland, to the tropical Pacific Ocean and the Belize Barrier Reef Reserve System. The "Cultures and Tradition" collection highlights three cultures, the tribes of the Omo Valley in Ethiopia, Burmese and tribes of Papua New Guinea.
An opening reception for Miller's exhibit will take place at the BACC on Dec. 15, from 5:30 - 7 p.m. Attendance is free and the event will be catered. More information about Miller and Naturally Wild Photography can be found on his website naturallywild.com.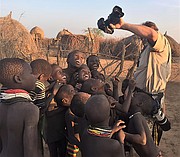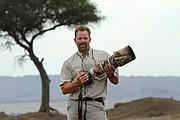 ---