Ilene Gembala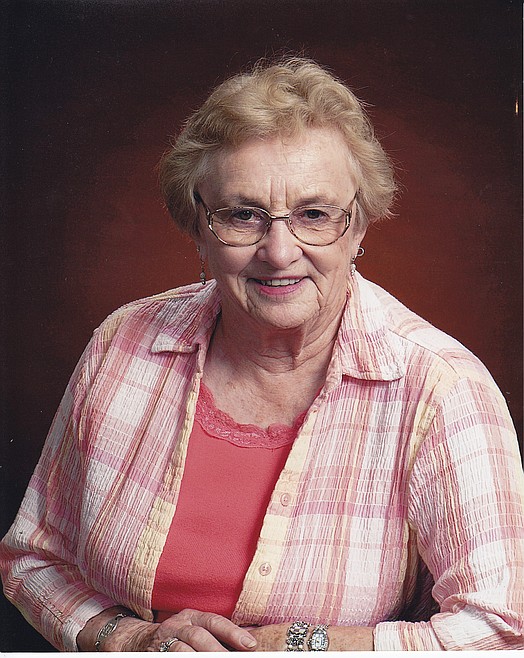 |
February 2, 2022 12:00 AM
Ilene Gembala 98 passed away peacefully at Brendan House on January 23, 2022 with her daughter and son in-law by her side.
Ilene was born in loup City Nebraska to Charles and Victoria McCarville; she was the oldest of 10 children. She grew up on the family farm outside of Loup City; she attended a small country school not far from the farm through 8th grade and high school in Loup City. Ilene went to work at the young age of 14 at a meat market, she then worked at a dry good store. From there she went to work for Montgomery Wards for 4 years before going to work for the US Government in Hastings Nebraska at the Naval Ammunition Depot where she did munitions inventory.
In 1954 she married Leonard Gembala, who she had known since they were young children; together they had a son and daughter. In 1956 Leonard, Ilene and their young son, Terry left Nebraska and moved to Bigfork Montana, in 1958 they welcomed daughter Kathy to their family. In 1977 her husband, Leonard passed away. After his passing Ilene worked at Bigfork Schools for 22 years until her retirement. First in the lunch room and then transferring to the library as an aide, a co-worker gave her the nick name "Marion the Librarian"! She loved seeing all the children that came through the library each day. Ilene was very active in the community as a Cub Scout leader, 441 leader, a member of the Bigfork Lady Lions and she was a long time member of the Ferndale Sewing Circle. She was a member of St. Catherine's Catholic Church and was very active serving on the CCW, teaching Sunday school and serving as a Eucharistic minister, she was also a member of Pope John Paul II Catholic Church. Ilene loved entertaining family and friends, playing cards, quilting, gardening, traveling, bowling and throwing dice at Bunko. She could be seen on a regular basis throughout her years in Bigfork supporting Bigfork School Athletics; she especially enjoyed cheering on her kids, grandkids and their team mates. Ilene resided in Bigfork for 60 plus years. In 2018 due to declining health she moved to Brendan House where she resided until her passing.
She was preceded In death by her parents Charles and Victoria, husband Leonard, son Terry, sisters Caroline Sonnefeld, Leona Kowalski, Alice Spiehs, brother Donald McCarvIlIe and twin Infant great granddaughters Nola and Kinlee Dennison,
Ilene is survived by her daughter Kathy Dennison (husband Dan), daughter In-law Zoerene Gembala, grandchildren Daphne Dennison, Dustin Dennison (wife Cassie), Kristen Walker (husband Steve), Paula Gembala, Patrick Gembala (wife Shawn), great grandchildren Ava and Brenna Walker, Syri and Camri Dennison, Brinley and Jordyn Gembala, her brother Leonard McCarviIIe, sisters Joanne Kalkowski, Louise Hartman, Donnette Danburg, Betty Labs as well as many nieces and nephews.
A Funeral Mass will be held at Pope John Paul II Catholic Church in Bigfork on Friday, February 4, 2022 at 11:00 a.m.
In lieu of flowers the family suggests making a donation to the Bigfork Food Bank or charity of choice.
Johnson-Gloschat Funeral Home Is caring for Ilene and her family.
---