Charles William Gudeman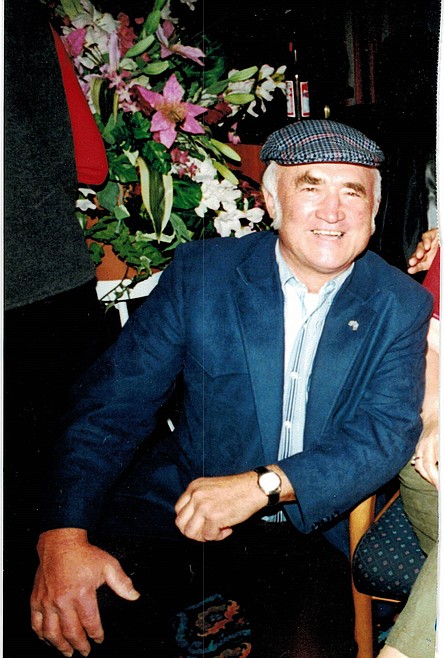 |
February 8, 2022 12:00 AM
Charles William Gudeman, age 80, of Bigfork, Montana, passed away Feb 6, 2022, at the Montana Veteran's Home in Columbia Falls, MT. He was born on November 9, 1941 in Cissna Park, IL, the son of Leonard W. and Louise A. Rudin Gudeman.
Charles attended The Living Church Of God in Helena, Montana. His occupation was rock mason with which he built numerous fireplaces and architectural rock faces for many of the homes and businesses in the Flathead Valley, building in a sixty-mile radius surrounding Bigfork. He enjoyed nature, photography, music, reading and world travel. Burial will take place at the Bigfork Community Cemetery, a couple of miles from where Chuck resided for thirty-five years.
Charles was preceded in death by his parents, two brothers, Joseph, and Samuel Gudeman; his sister Mary Gudeman; one brother-in-law, Paul Andreas; one nephew and one niece.
Survivors include seven sisters, Sarah (George Jr.) Melton of Peoria, IL; Esther Andreas of Bourbonnais, IL; Judy Edelman of Onarga, IL; Edna (Jerry) Cluver of Cissna Park, IL; Leah Joy (Lyle) Oberg of Cottonwood, AZ; B. Jean Robra of Norden, Germany; and Aldine (Scott) Blunier of Brazil; four brothers, John (Sandy) Gudeman of Wildwood, MO; Alfred Gudeman of San Diego, CA; Dan (Myrna) Gudeman of Florence, OR; and David (Debbie) Gudeman of Watseka, IL. Also surviving are numerous nieces and nephews. Friends are encouraged to visit our website at www.buffalohillfh.com to leave notes of condolences for the family. Buffalo Hill Funeral Home and Crematory caring for the family.
---