Holmquist remains winner after recount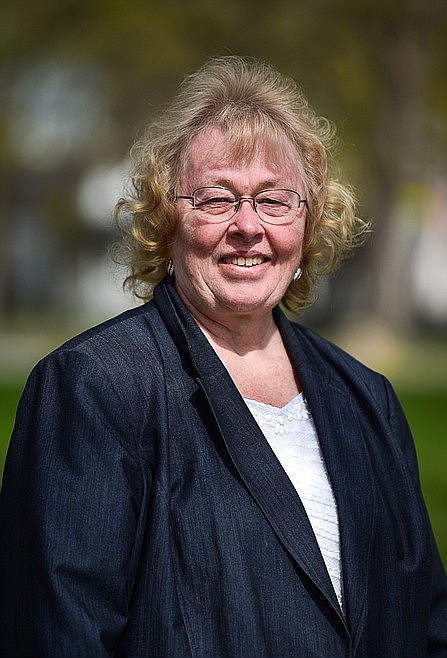 Flathead County Commissioner Pam Holmquist on Tuesday, May 3. (Casey Kreider/Daily Inter Lake)
Final results in the Flathead County Commissioner race recount maintained the win for incumbent Republican Pam Holmquist over challenger Jack Fallon.
After a recount, Holmquist beat Fallon by 40 votes total, 7,520 to 7,480. The recount makes Holmquist the presumptive winner in the general election, as no Democrats filed for the position.
After the recount, Fallon lost four votes and Holmquist lost six votes, according to results from the Flathead County Election Department.
At the end of primary voting, Fallon actually had a slim four-vote margin over Holmquist. But after 361 provisional ballots were counted Holmquist ended up with a 42-vote lead.
The recount moved the total by two votes.
Holmquist serves District 2, which includes Evergreen and the southeast end of the county, though the election is a countywide vote.
This will be Holmquist's third term as a commissioner.
---