Raeann "Rae-Rae" Lacey Reinhardt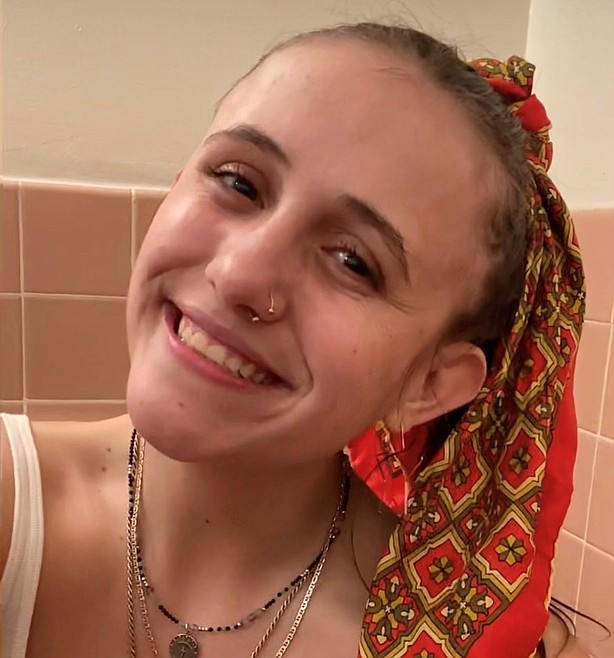 Raeann "Rae-Rae" Lacey Reinhardt
Rae -Rae Reinhardt, 23, was welcomed into Eternal Life in Heaven on June 28, 2022. She passed away unexpectedly in Kalispell, Montana surrounded by family while on vacation in Bigfork. Montana had been a special place for a long time and she was so happy to be here reliving beautiful memories with her family.
Rae- Rae was born on March 12, 1999, in San Diego, California. Rae-Rae underwent two liver transplants before her first birthday. For the rest of her life she went through too many hospital visits, procedures and surgeries. But Rae -Rae was not known for the medical battles she faced, rather, she was known for living life to the fullest and embracing everyone she met with open arms. She was forever true to herself and authentic in all her interactions. She led her life lifting others up and inspiring them to follow their dreams. She lit up the room and had a special way of entertaining a crowd through her humor and vibrant personality. Rae -Rae found beauty and meaning in everything around her. She was a fighter, brave and strong, and loved like no other.
Rae-Rae developed a love for cooking and good food at a young age. She loved preparing meals for her family and friends. Rae-Rae loved music and went to as many concerts as she could. She found peace in her art and loved sharing her talents with friends and family. Rae-Rae was attending California State University Monterey Bay studying Human Communications with a Journalism and Media Studies Minor.
Family was everything to Rae-Rae. Her sister Riley was her best friend and her parents have been by her side making sure she was always receiving the best care. When her first liver transplant did not take, it was her dad that was able to donate a part of his liver for her. She looked up to her parents and sister and was so grateful for their love and support. As a family, they had the opportunity for many amazing trips, their most favorite together was a trip to Paris. Growing up with her cousins during the summer in Montana were about games. Kickball in the yard and charades were some of her favorites.
Rae-Rae was the beloved first daughter to Mark and Allison Reinhardt and dearest big sister and best friend to Riley of San Diego, CA; granddaughter to Camilla Leak of Bigfork, Donald and Sue Stodghill of Phoenix, AZ, and Donna Reinhardt of Belleview, WA; niece and cousins to Brad, Leslie, Colton and Carly Stodghill of Bigfork, Mike, Sally, Maureen, Stephanie Noelle and Louisa Rinehart of Gig Harbor, WA, Quinn and Belinda Rinehart of Des Moines, IA, Doug, Elizabeth and Sophia Ugargovich of Sacramento, CA.
Rae-Rae is joining in heaven her grandparents Rae Lacey Reinhardt and Phil Reinhardt.
A funeral service and celebration of life will be held Saturday, August 6, 2022 in San Diego, CA.
A Go-Fund me account has been set up to help the family with the service and celebration of life expenses and to create a foundation in Rae-Rae's honor. "Raeann aka Rae-Rae Tribute"
The family would like to thank the Flathead Valley for the services, support, and compassion they received during this difficult time.
We love you Rae-Rae and thank you for the rainbow, "Rae's" of sunshine, the butterfly, and all the ways you show that you are here with us. You inspire us to live in the moment, greet others with open arms, be our true selves, and live "The Dash".
---