Bigfork Independent Film Festival announces permanent hiatus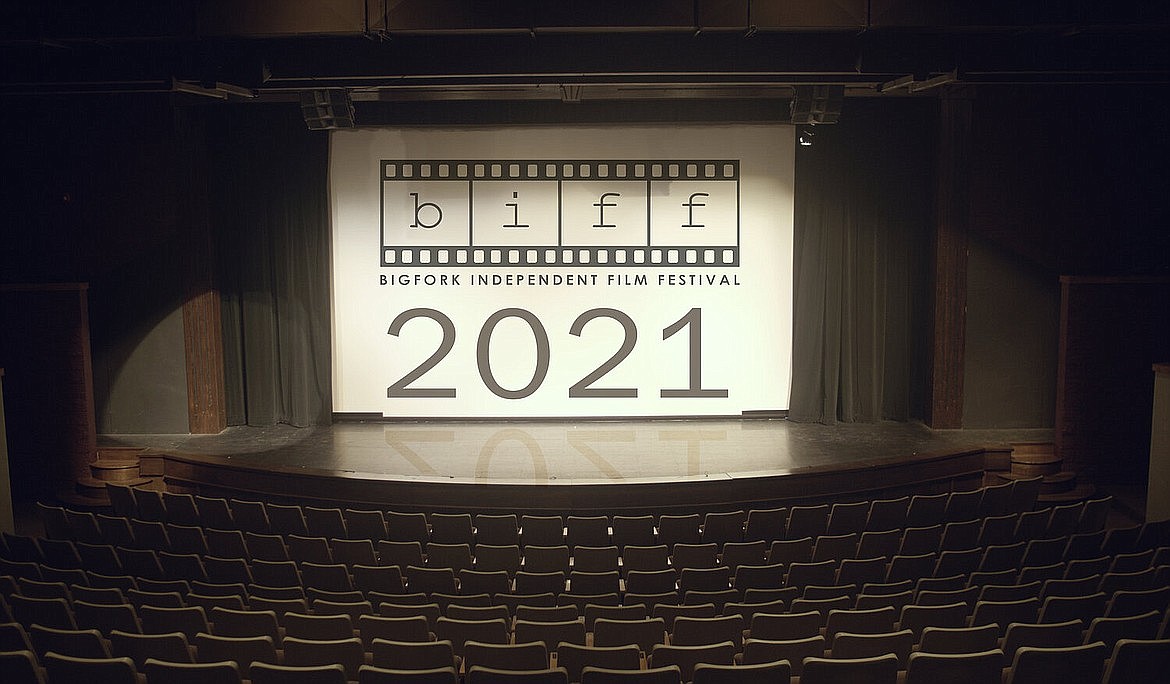 Last year's stage at the Bigfork Independent Film Festival. (photo provided)
by
TAYLOR INMAN
Bigfork Eagle
|
June 2, 2022 11:30 AM
The Bigfork Independent Film Festival, or BIFF, is announcing a permanent hiatus after Festival Director Steve Shapero said no one was able to take on the responsibility of running the film festival after his decided departure.
Shapero said after many successful years, he felt like it was time to "pass the baton", but unfortunately, "nobody was able to take on the responsibility of running a film festival here." BIFF has become a fixture in the community every fall and draws film lovers and filmmakers from all over Montana.
BIFF's focus on Montana made films contributed to its growth, Shapero said.
"It took a little while for us to build an audience, but once word got out that we were only showing Montana-made films people got excited. Even with the challenges of COVID, we were able to provide quality entertainment in a convenient and comfortable setting," Shapero said.
He said even though it's currently unclear whether BIFF or any successor will take place in Bigfork again, there are other film festivals throughout the state for anyone interested in seeing Montana films.
Shapero thanked the local community for their support of the festival, including businesses who provided sponsorships and the Montana filmmakers, "who allowed us to show their films in front of a local audience, especially the local Flathead Valley film community".
Shapero said he still plans on being active throughout the community, including taking on coordination for a Red Cross Blood Drive in Bigfork. He said he's also working on getting Adrenoleukodystrophy, a rare genetic disorder that can be fatal to young boys, added to Montana's Newborn Screening Panel.
He said if anyone or any organization is interested in showing films in Bigfork, he is interested in making that happen. Shapero can be reached at sshapero@gmail.com.
---