Lake Wind Advisory issued, Flood Advisory remains in effect
A flood advisory remains in effect for the Swan River and a lake wind advisory has been issued today as well. The National Weather Service in Missoula issued the lake wind advisory for Flathead and Mission Valleys until 9 p.m. tonight. They are calling for waves up to three feet tall and 10 to 20 mph wind gusts. Boaters on area lakes should use extra caution since strong winds and rough waves can overturn small craft.
The Flood Advisory continues for the Swan River, particularly impacting the Bigfork Bay area. The NWS says people should remain alert to possible flooding or the possibility of the advisory being upgraded to a warning. Flathead Lake reaching full pool this week combined with spring melt and heavy rains has exacerbated flooding all across the valley. The NWS is expected to update their Flood Advisory tomorrow at 11:45 a.m.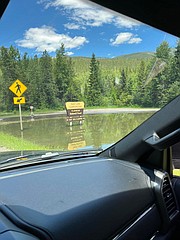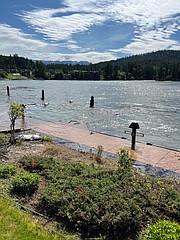 ---