Doug Fraley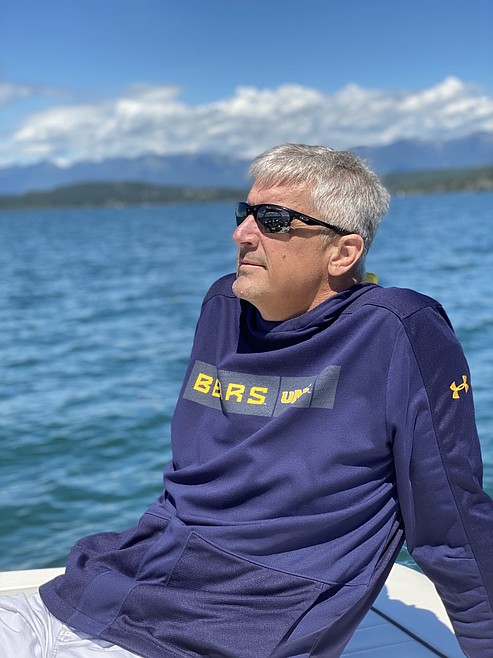 Doug Fraley, 57, peacefully passed away Tuesday, April 19, 2022, at his home in Bigfork, Montana. Doug courageously battled neck and throat cancer for over two years. He is remembered as a loving and devoted father, husband, son, and brother.
Doug was born in Wichita, Kansas on December 10, 1964, to Don and Donna Fraley. Their family moved around the Midwest for several years before making their home in Bigfork, MT, where Doug graduated from Bigfork High School in 1983.
Doug went on to attend Western Montana College in Dillon, MT, after receiving a football scholarship. His college career included several highlights; he met his wife, Julie, graduated with a business degree, and to this day holds the record for the longest interception return for a touchdown (97 yards).
Following college graduation in 1987, Doug and Julie relocated to Mt. Horeb, WI, just outside of Madison. Doug followed in his father's footsteps and began his career in the crop insurance industry. On November 17, 1990, Doug and Julie married and spent the next few years attending Badger football games and enjoying time on Lake Mendota.
Continuing his work in insurance, Doug's job took them from Wisconsin to Lexington, KY, and then Cincinnati, OH, shortly after. Doug and Julie had four children: Dillon, Madison, Abbie, and Brooke. Doug always wanted to return to the Flathead Valley to raise his family, so in 2004, the Fraley's moved to Bigfork. Doug transitioned his career to flood insurance and his kids would all go on to graduate from his alma mater: Bigfork High School. Doug remained in the insurance industry and finished his career as an independent consultant for a risk management software company.
Doug became an integral part of the Bigfork community while his kids attended school, and long thereafter. He was a member of the school board for six years and attended every event in support of his children and their friends. Every fall for the past 13 years, you could find him on the sidelines of the Bigfork High School football field as a dedicated member of the "Chain Gang." Doug's influence on his family and the community was more than just his physical presence. He was compassionate, charismatic, regal, loving, confident, easy going, welcoming, and nevertheless sarcastic; a man who made a genuine impact on those who were fortunate to know him.
Doug was proud of the life he created with his family. He had the most pride in watching his kids grow up and celebrating each of their accomplishments. He took an active interest in his kid's favorite sports teams, their respective career fields, and their travels. Doug enjoyed skiing in the mountains and boating on Flathead Lake, his favorite place to be. Above all else, Doug cherished spending time with his family. He was the epitome of embracing life and all it has to offer; he will be deeply missed and remembered forever.
Doug is survived by his wife, Julie Fraley; his children Dillon, Madison, Abbie, and Brooke; his mother, Donna Fraley; his father, Don Fraley; his sister, Debie (Bob) Carbeau; numerous aunts and uncles, nieces and nephews, and the dog he tried not to claim, Carmen Louise.
Doug was preceded in death by his maternal grandparents, Edna and Carl Knowles; paternal grandparents, George and Lynnola Fraley; and uncle, Keith Fraley.
All are invited to a celebration of life at the Bethany Lutheran Church on June 30, 2022, at 10:30 a.m., with a reception to follow.
The family would like to thank Logan Health Hospice for the exceptional care they provided while Doug was at home. Their kindness and compassion was unmatched. In lieu of flowers, the family asks that donations be made in memory of Doug to be Logan Health Hospice.
---