Heavy snowfall brings down old willow tree in Bigfork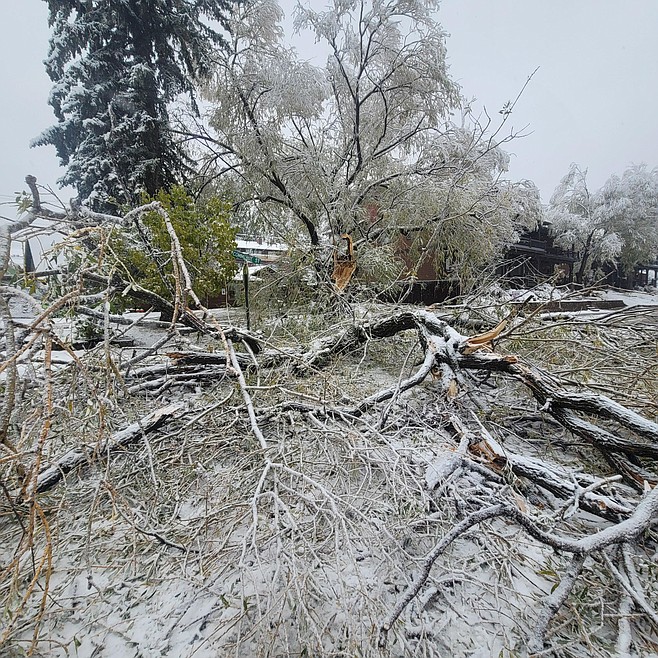 A willow tree, estimated to be around 8-100 years old, partially breaks apart after heavy, wet snowfall in early November, 2022. (photo provided)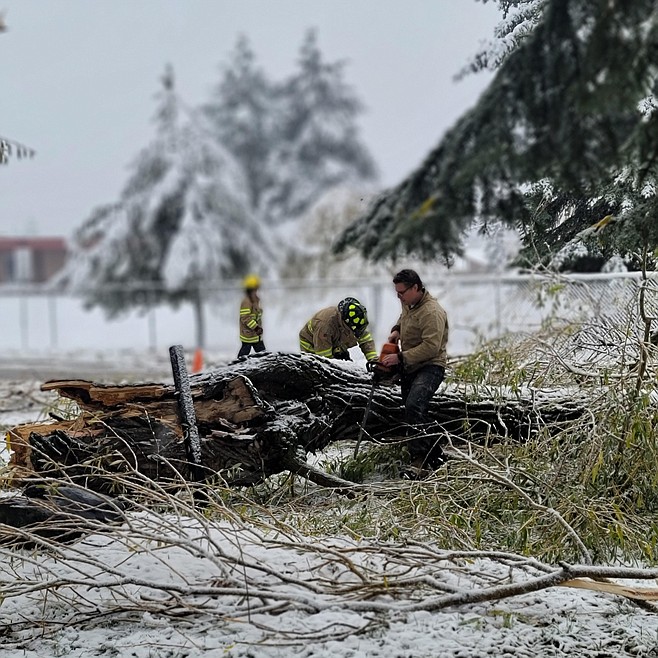 Currently, the tree is unbalanced and they are working to reduce weight on the side that's more intact, said Good Stuff Owner Maranda Johnson. (photo provided)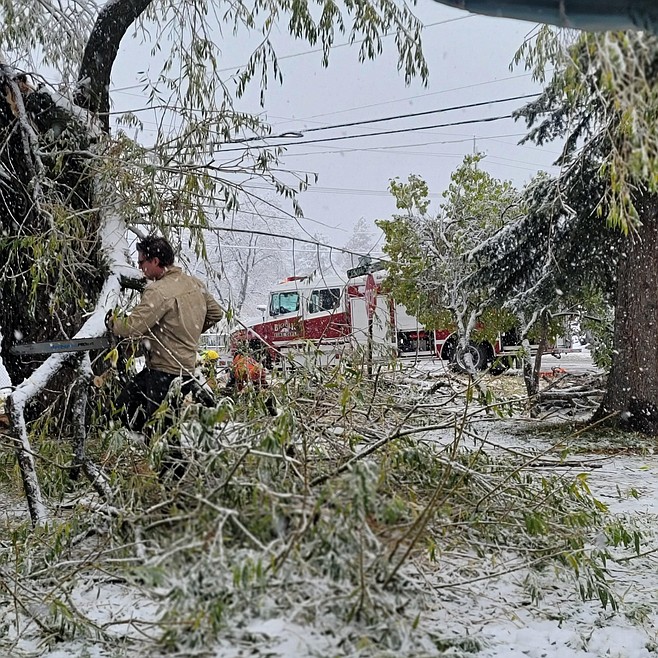 Michael Johnson and Bigfork firefighters work to clear the debris from the fallen tree. (photo provided)
Previous
Next
by
TAYLOR INMAN
Bigfork Eagle
|
November 9, 2022 12:00 AM
Community members in Bigfork are doing what they can to save a very old willow tree after last week's heavy snowfall caused it to break apart.
The tree, located on The Good Stuff Botanicals' property near Commerce Street and Grand Drive, is unknown in exact age. The Good Stuff Botanicals Owner Maranda Johnson said as firefighters and her husband MJ worked to clean up the debris, older community members who grew up in Bigfork told her that the tree must be around 80 to 100-years-old. Johnson said they are planning on going to the Flathead County plat room to try to find out more history about the tree and their property.
The fire department had to block traffic while they cleaned up, and Johnson said they worked with Bigfork Schools to alert students who usually pass underneath the tree to steer clear of it for now.
Since it's partially come down, she said many people have stopped by to take photos of the tree or even give it a hug, adding to the feeling that it's a member of the community.
"I personally have heartstrings attached to her. I remember just swooning over it as a child during recess at school. People I don't even know have come up to me when I'm out and wanted to talk about the tree," Johnson said.
She said they feel like it's their social responsibility to save the tree the best they can, with someone scheduled to come in and prune and seal it by the end of the week. Currently, the tree is unbalanced and they need to reduce the weight on the side that's more intact.
Johnson said they are interested in learning more about the tree if anyone has more information on it, as well as how to go about trying to preserve it the best they can. She said they are encouraging anyone who wants to come take a branch to make a sapling to come grab a few soon.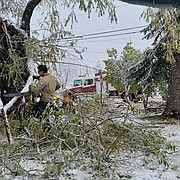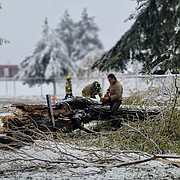 ---