Echo Lake residents lament three-week CenturyLink outage following winter storm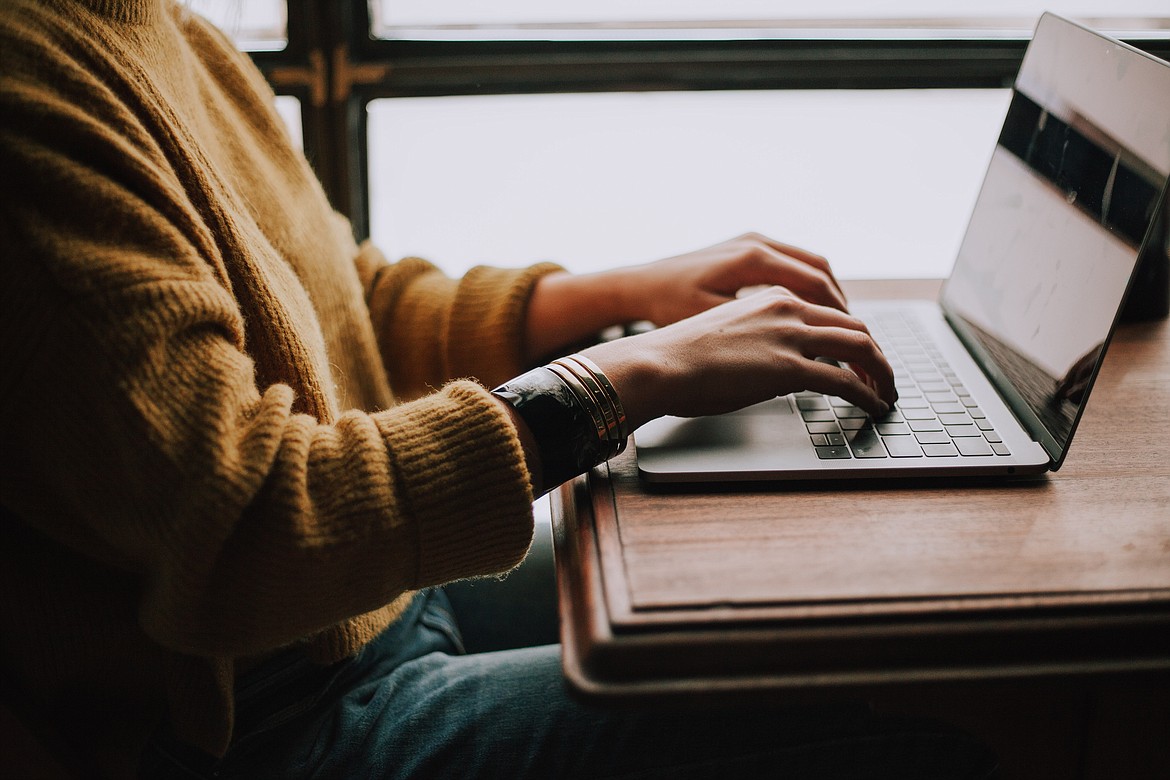 Though Echo Lake residents are glad to have services back after a nearly three week outage, they have long lauded CenturyLink's slow speeds and lack of communication with customers. (photo credit: Unsplash.com)
by
TAYLOR INMAN
Bigfork Eagle
|
November 23, 2022 12:00 AM
A multi week telecommunications blackout has proven the last straw with CenturyLink for more than a few residents of the Echo Lake area, who say the company has underserved them for years.
Residents of the small community near Bigfork saw internet and phone services restored last week after a three-week outage, the result of the Nov. 2 winter storm that caused widespread damage in the region. But the rural area has seen problems with phone and internet beyond winter weather, and many who live there have criticized CenturyLink's customer service, saying there was little communication about when the issues would be resolved.
Resident Mark Suppelsa said he was already making the switch to Starlink, a satellite internet service, when his CenturyLink internet went out during the storm. He said he has been frustrated with internet service in their area for several years now because of the low speeds, which occasionally make it difficult to stream video or join a Zoom meeting.
While his Starlink arrived right before the outage, he is concerned for neighbors who rely on CenturyLink to reach the outside world, particularly those who lack cell service at home.
"I feel badly for some of my neighbors that don't have the option for Starlink or some other way to get internet because we're on this strip of road where we don't have options, we have CenturyLink or nothing," Suppelsa said. "... So their hands are tied, and if they wanted to sign up for Starlink right now, it may take them months, if not a full year to get it. Here they are relying on CenturyLink, and it's been a ghost company for us."
He said he and a neighbor, William Dakin, planned to meet with a CenturyLink service technician about a week after the storm. The technician ended up not coming, and the missed meeting served as another blow to their trust in the company.
Dakin said he reached out repeatedly to CenturyLink to report the outage and try to figure out when it might be resolved. He said he was met with customer service representatives who offered little help, only checking to confirm an outage. When they would tell Dakin there wasn't an outage, he would inform them he and his neighbors had no internet or phone service. They would then make a point to file a report about it.
Dakin said he appreciated it, but is disappointed by the company's lack of urgency in not only addressing the outage, but preventing future outages.
"Equipment can fail, we all know that. A competent utility is constantly investing and hardening its network so that a November snowstorm, which is kind of known to happen here, won't knock it down," Dakin said. "A customer-centered utility informs its customers that they are aware of the problem and are working to get the service up and when they expect to be able to restore service — they give their customers some assurance that they are at least trying."
Judy Ford, another Echo Lake resident, said she and her husband Phillip are concerned about being billed for nearly a month's worth of no services. While Suppelsa said he was refunded, Ford said she hasn't been able to get an answer on getting their bill waived.
"Of course we're losing money. It's costing us money to be without our phone and internet … As well as things that we use on the computer that we're being charged for," Ford said.
Tracey Conway is the Digital Media Lead for Lumen Technologies, CenturyLink's parent company, she said the firm has worked to address the issues.
"Services were thought to be restored on Nov. 11, but we have since located another problem that affected the area's traffic flow," Conway said. "All services should now be functioning properly, and we appreciate the patience customers have shown as we worked through the issue."
Suppelsa has been rallying his neighbors for the past two years to find a way to get better internet service in their rural area. He said he had received the backing of about 30 people in his neighborhood to approach CenturyLink and see what it would take to get high speed fiber installed.
"CenturyLink would incur some of the costs and the homeowners would incur the rest of it. Somebody else who warned me that it could be $5,000 — it doesn't matter, let's just get an estimate and see if we can get better service," Suppelsa said.
He said there was initial movement on the idea, with CenturyLink promising to come out and give them an estimate. According to Suppelsa, that estimate was never received. When he inquired about it further, he was told there was a new person in charge of the project, but he wasn't able to get much information from them, either.
"They basically just ignore us," Suppelsa said. "I know there's probably some sort of major problem that's caused this outage, but, how about letting us know? I've heard from other folks who have different internet providers who have updates and weekly updates, or every three days, after their stuff went down on Nov. 2. And CenturyLink? Nothing. So, I just don't think they give a rip about us out here in the rural parts."
Lumen Global Issues Director Mark Molzen offered a different account, saying they started a discussion with Suppelsa about this request last fall.
"The person he interacted with hasn't heard from him since early August. When the anticipated Aid to Construction cost was shared on the phone, as we recall, Mark was no longer interested. We still have the estimate available and can send it to the HOA if they would like to proceed. We apologize for any confusion," Molzen said.
Suppelsa maintains that until the Bigfork Eagle reached out to Lumen for comment on this story, no one from CenturyLink reached out to him with a cost estimate for the high speed fiber project.
Despite reassurances from CenturyLink that all services are restored, many residents in Echo Lake and in the Bigfork area are still having issues with their internet and phone. Though some have had them fully restored, many people have reached out to the Bigfork Eagle to report that they regain their internet and phone momentarily only to later lose service again.
Other communities in Montana have been struggling with internet and phone access for prolonged periods, such as Essex. Residents there report also going weeks without service. At its Oct. 25 meeting, the Montana Public Services Commission (PSC) issued a 45-day ultimatum for CenturyLink to produce a solution to nagging rural customer service issues in the near term while the company addresses bigger infrastructure problems.
Bigfork Eagle Editor Taylor Inman can be reached at 406-758-4433 or tinman@dailyinterlake.com.
---