Vikings football dominates in Anaconda, volleyball winning streak continues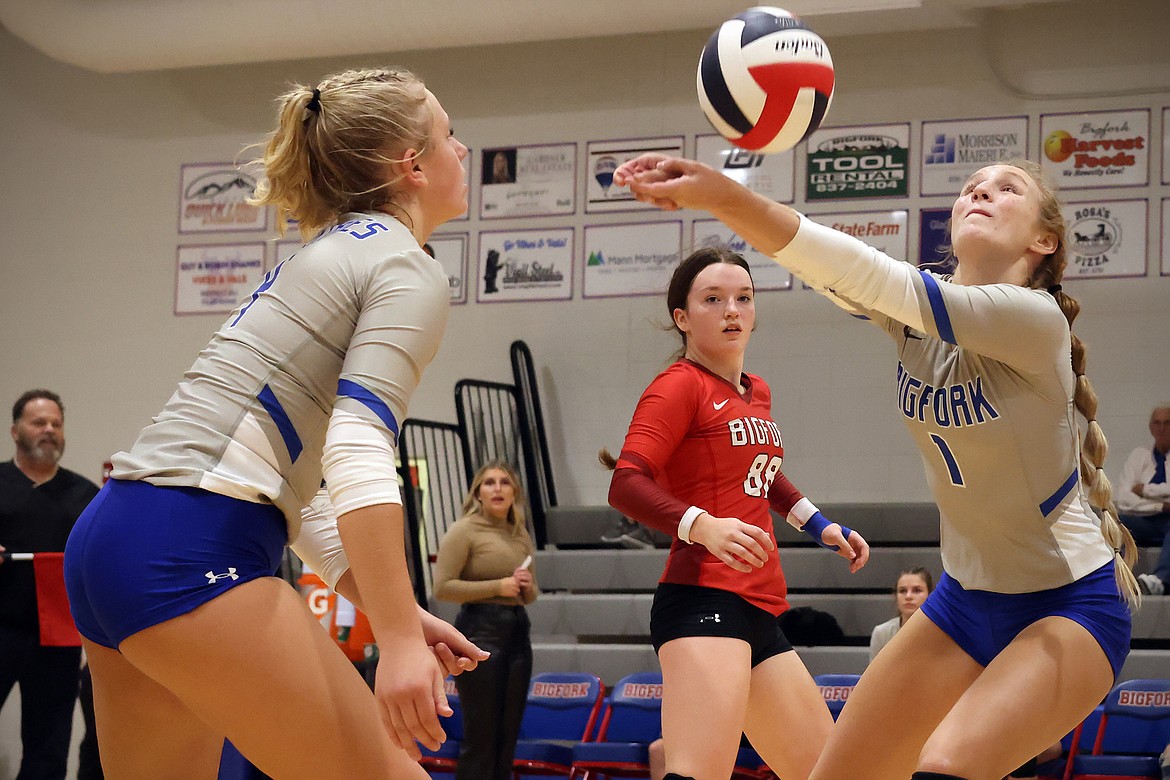 Inga Turner makes a play of the ball for the Valkyries against Eureka earlier this season. (Jeremy Weber/Bigfork Eagle)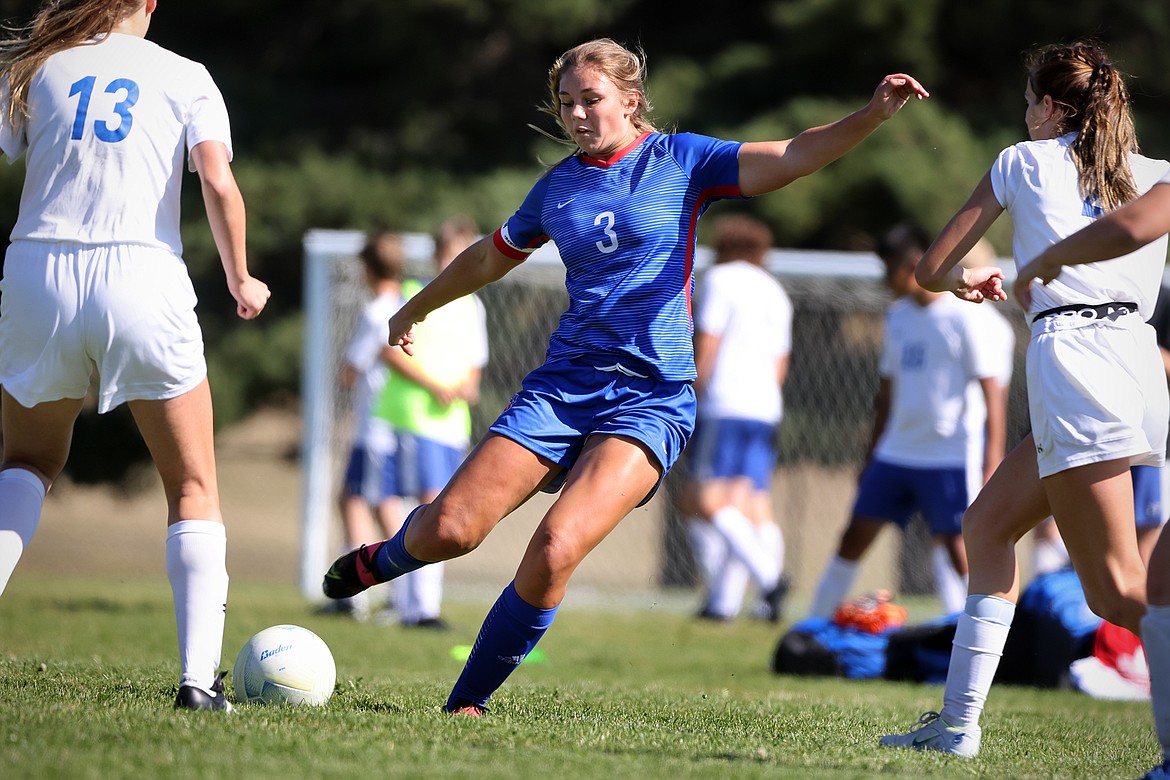 Maddie Chappuis moves the ball forward against Libby earlier this season. (Jeremy Weber/Bigfork Eagle)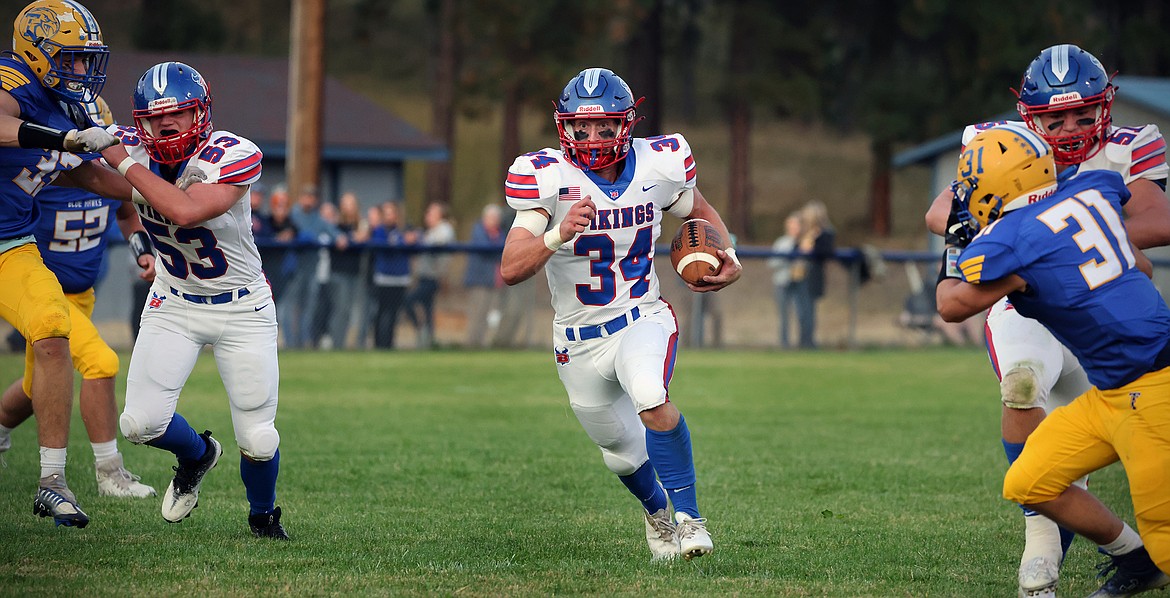 Linemen Abe Ochs (53) and Manny Baldy (51) open up a large hole in the defense for Bigfork runner Joseph Farrier against Thompson Falls earlier this season. (Jeremy Weber/Bigfork Eagle)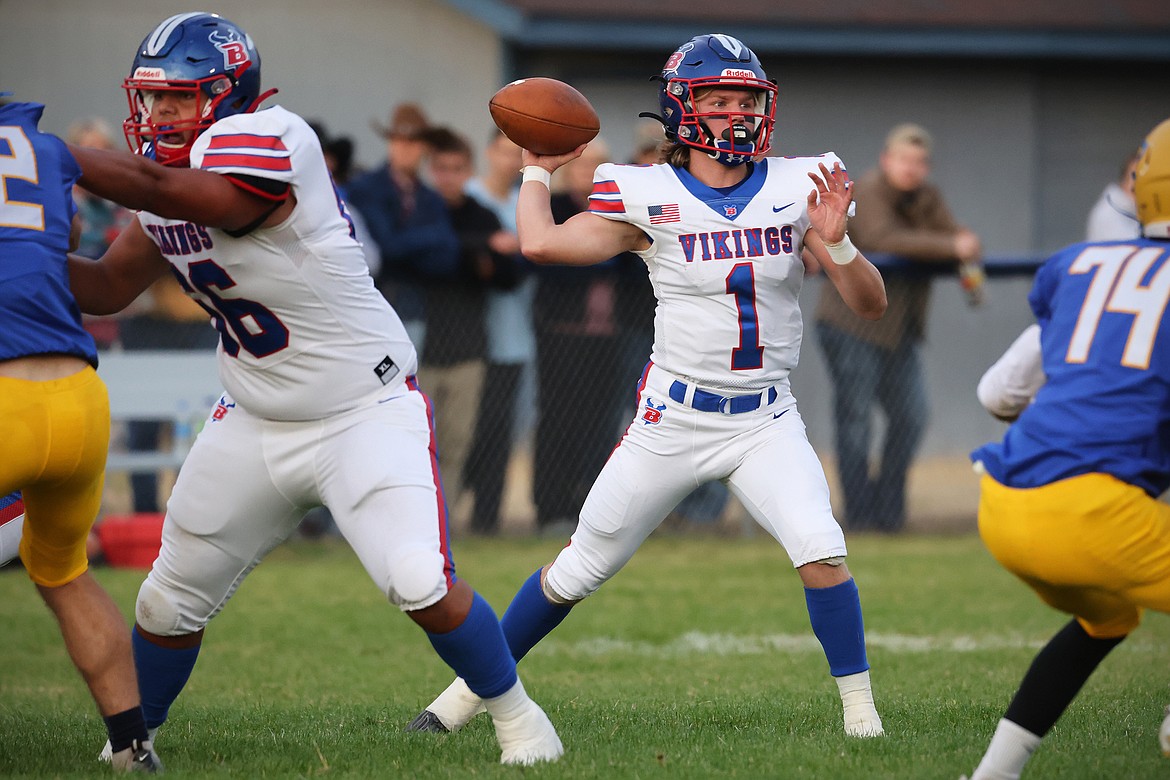 Offensive lineman Ethan Rodriguez holds back the defense as Bigfork quarterback Tristen Herd completes a pass against Thompson Falls earlier this season. (Jeremy Weber/Bigfork Eagle)
Previous
Next
by
JEREMY WEBER
For the Eagle
|
October 5, 2022 12:00 AM
Five of the Vikings six touchdowns came through the air Friday as Bigfork picked up its fifth win of the season with a 42-0 victory at Anaconda. Bigfork quarterback Tristen Herd finished with 214 passing yards and connected for touchdowns with three different receivers in the contest as Bryce Gilliard and Isak Epperly each caught two and Joseph Farrier the other. Bigfork dominated both sides of the ball in the win, finishing with 270 yards of total offense while holding Anaconda to a single net yard (12 passing and -11 rushing). Farrier led the Vikings ground attack with 34 rushing yards on three carries while Wyatt Johnson had 13 and Jackson Nelson finished with nine yards. Nick Walker led all receivers with 86 yards on three catches and also led the defense with 4.5 tackles, including two sacks. Johnson had four tackles, Tyler Wickwire added three and Gilliard and Nelson each had 2.5. Farrier's six yard touchdown run got the Vikings on the scoreboard less than two minutes into the game and a 67-yard pass from Herd to Gilliard put Bigfork up 14-0 less than two minutes later. Herd found Epperly from one yard out for his second touchdown pass of the game later in the opening quarter before hooking up with Epperly again, this time from 21 yards out, to put the Vikings ahead 28-0 after one quarter.
Farrier caught a four-yard touchdown pass and Gilliard one from one yard out in the second quarter as Bigfork scored all of its points before the half. The Vikings will celebrate Homecoming Friday as they host Loyola at 7 p.m.
VOLLEYBALL
The Valkyries lost their first set of the season at Thompson Falls Saturday but still came away with the win to push their winning streak to nine matches this season and 12 overall. Bigfork remains undefeated in regular season play this year after downing the Bluehawks 25-23, 25-19, 23-25, 25-22. The Valkyries got 15 kills from Inga Turner, 13 from Zoey Albert and 12 from Ava Davey to win their toughest match of the season so far while Piper Linson recorded 46 of the team's 53 assists. A strong defensive effort by Bigfork was led by Davey's 19 digs while four others finished in double digits as Albert had 14, Linson 12, Ellie Jordt 11 and Tessa Troyer 10. Turner also had two blocks in the win. The Valkyries will be on the road at Troy Thursday before hosting their Homecoming match against Arlee at 2:30 p.m. Saturday.
SOCCER
The Valkyries trailed Polson 3-2 at the half Thursday but got two goals from Paeten Gunlock in the second half to earn a 4-3 victory. Paeten Gunlock finished with a hat trick for the Valkyries while Braeden Gunlock scored the other goal. Scout Nadeau added an assist for Bigfork. The Valkyries fell behind 2-1 at the half in Columbia Falls Saturday and could not complete the comeback as they fell to the Wildkats 4-3. Paeten Gunlock finished with two goals in the loss while Nadeau scored the other. The Vikings got the only goal they needed from Jeremiah Pilskalns in the second half against Polson Thursday as keeper Dale Relyea kept the Pirates out of the net to help earn Bigfork a 1-0 win. It was all Wildcats in Columbia Falls Saturday, though, as the Vikings fell 9-0. Both teams hosted their Homecoming game against Whitefish Tuesday before press time and will play at Libby Thursday before wrapping up the regular season with makeup games at Polson Saturday.
CROSS COUNTRY
The Vikings took the top spot among Class B schools and third overall at the Wilderness Run in Libby Saturday. Columbia Falls took first overall, Polson was second and Bigfork earned third. North Nollan had the fastest time for the Vikes, finishing eighth with a time of 18:07.32 while Noah Hamilton-Dixon was 11th at 18:23.57. Sean Cotman was 18th, Ty Anderson was 23rd, Elijah Albert was 27th and Colton Ballard was 29th. For the Valkyries, Erika Dowling was 11th with a time of 23:35.35 and Madeline Pomeroy was 27th at 31:33.46. Both teams will run at the Bill Roberts Golf Course in Helena Thursday before competing at Divisionals in Thompson Falls next week.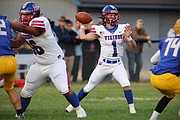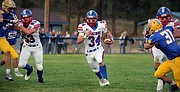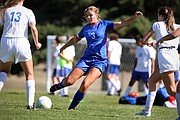 ---