Laura S. Long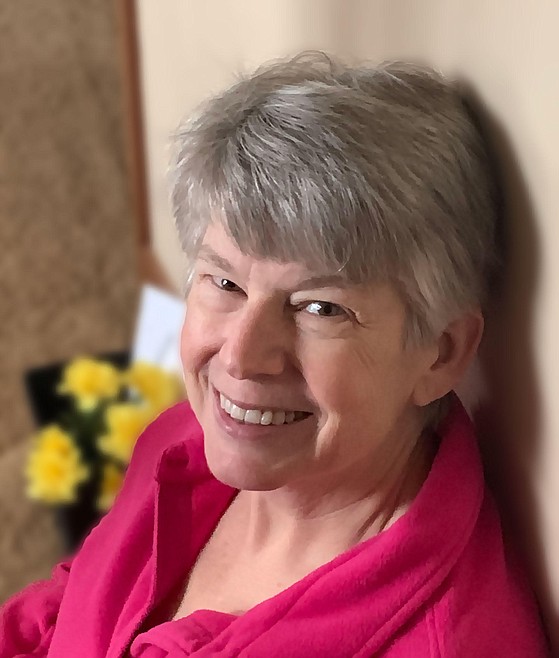 |
October 26, 2022 12:00 AM
Laura S. Long, of Bigfork, died peacefully on Sept. 16, 2022, after several years of battling cancer. She was 63 years old.
Laura was born on Feb. 20, 1959, in North Kingstown, Rhode Island, joining her parents and two sisters. As the daughter of a Naval aviator, Laura lived in many locations, but was always surrounded by her close knit family. Sunnyvale, California, was her home for many years and, after graduating from high school, she decided to stay in the area for college. She graduated from Menlo College in 1981 and went to work in Silicon Valley.
Laura moved to Santa Barbara, California, when she married James H. Long Jr. in 1988. Many of her lifelong friendships were made there.
In the early 1990s Laura and Jim came to Montana on vacation and, after experiencing a moose close-up, decided the Flathead Valley was the place they were meant to be. They purchased a home and beautiful property in Columbia Falls and lived there happily, while getting immersed in the community.
After Jim's tragic death in 2004, Laura moved closer to civilization, doubting her ability to put the snow plow on the front of the pickup truck by herself. Although she always missed her home against the Swan Mountains, she loved living in Bigfork and considered it home.
Laura's contributions to our community were substantial. She served on the Flathead County Library board and oversaw the annual book sale for years. She was president of the local chapter of the American Association of University Women. However, the longest charitable commitment she made, and the nearest to her heart, was to Angel Flight West, an organization that matches volunteer pilots and people in need of transport for medical care. She served as president of the board of directors and only resigned from the board the week before her death. She originally joined the board to honor her deceased husband Jim Long, who had been a volunteer pilot and member of the board of Angel Flight for many years.
Laura is survived by her father, Ronald Stone, of San Diego; her sister, Kay Stone, of Bigfork; her brother, Chris Stone and his family, of Poulsbo, Washington; and her stepsons, Rob and Chris Long, of Houston and New York.
She was preceded in death by her beloved husband Jim Long, her mother Betty Stone, and her sister Sallie Jacobsen.
Those who knew Laura will always remember her intelligence, her sparkling wit, her warm smile and the gleam in her eyes when she was up to something mischievous.
Laura specifically asked that no memorial service be held, but for those who wish to honor her memory, two organizations signify the things that were important to her: Angel Flight West (angelflightwest.org) and Imagine If Library Foundation for the benefit of the new Bigfork library (imagineiflibraryfoundation.org) to continue the work she supported during her life.
---