Air quality forces soccer cancellations, threatens other events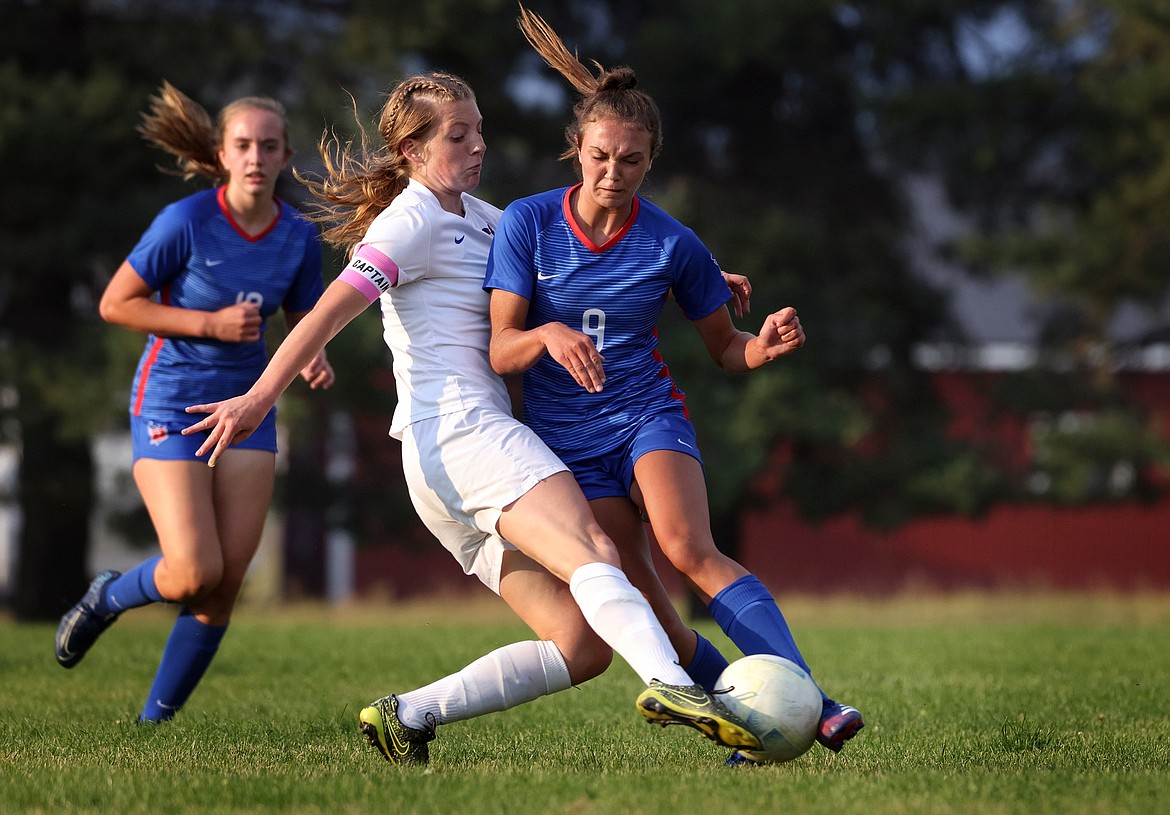 Paeten Gunlocks battles a Columbia Falls player for control of the ball Sept. 8. (Jeremy Weber/Bigfork Eagle)
Poor air quality is forcing changes in the Bigfork High School sports schedule.
Boys and girls soccer games scheduled to be played in Polson Tuesday were canceled by the host school due to safety concerns after Bigfork's teams had made the trip to the Mission Valley.
The games were originally rescheduled for Wednesday, but continued air concerns forced another cancellation this morning.
"They thought we could squeeze it in, but it just didn't work out," Bigfork Athletic Director Matt Porrovecchio said. "Sports schedules are in flux around the state because of this."
The soccer matches with Polson have been rescheduled for Oct. 8, but the status of Friday's home football game against Cut Bank is still up in the air.
"Anything on the schedule right now has the potential to be moved," Porrovecchio said. That's just the nature of the beast. We have to take everything day-by-day and there is no way of knowing exactly what the air quality is going to look like."
The Montana Department of Environmental Quality (DEQ) issued an air quality alert for Flathead, Beaverhead, Broadwater, Deer Lodge, Gallatin, Granite, Jefferson, Lake, Lewis and Clark, Lincoln, Madison, Mineral, Missoula, Park, Powell, Ravalli, Sanders, and Silver Bow counties due to elevated particulate levels Wednesday morning.
The DEQ says air quality levels made a slight improvement overnight, but are still considered unhealthy. The air quality in the Flathead valley was listed as Unhealthy for Sensitive Groups Wednesday morning, but was downgraded to Unhealthy around 1 p.m.
---