Harry Solomon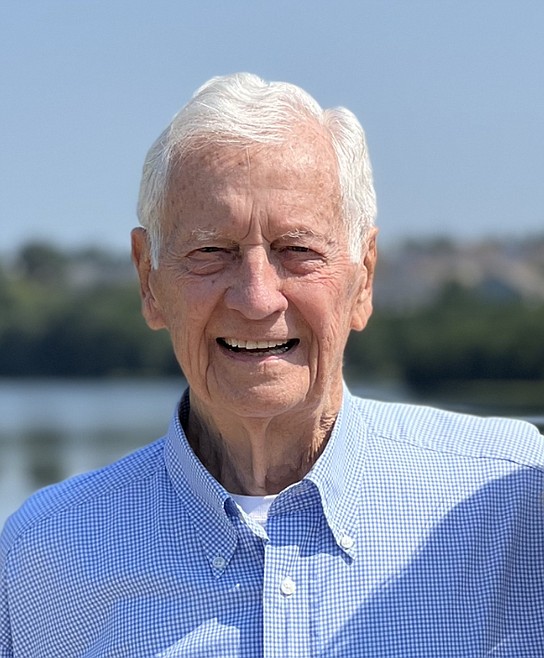 |
September 28, 2022 12:00 AM
Harry Solomon (Lt. Col. USAF, Retired), 89, of Lake Frederick, VA passed away Tuesday, September 20, 2022 at Winchester Medical Center.
Harry was born in 1932 in McKeesport, PA, the son of the late Harry and Grace Ellen Solomon. Following graduation from high school in Buenos Aires, Argentina, Harry received a bachelor's degree from The Pennsylvania State University and obtained several master's degrees, including those from Texas A&M, George Washington University, The University of Montana, and the Thunderbird School of Global Management. He served our country ​honorably in the Vietnam War, completing 169 missions as a ​highly decorated reconnaissance pilot in the United States Air Force from which he retired as a Lieutenant Colonel. He followed his time in the Air Force with a successful career at General Dynamics and Westinghouse Defense, including international assignments in Iran, Belgium, and Egypt. A voracious reader and dedicated student of US history, Harry also enjoyed tennis, skiing, fishing, and tending to his vegetable garden at his home in Bigfork, MT.
Harry was beloved by an extensive family, and married his wife, Caroline Martine Raman, on September 17, 1983 in Brussels, Belgium. He is survived by Caroline; children Harry Solomon (married to Debbie) of Damascus, MD; Stephen Solomon (married to Margaret) of Sykesville, MD; Robert Solomon (married to Kimberly) of Chester, MD; Patricia Witte (married to Drake) of Easton, MD; Theresa Rumph of Boise, ID; David Solomon of Washington, DC; thirteen grandchildren (who referred to him affectionately as "Papa") and five great-grandchildren.
He was preceded in death by his parents, and his sister Grace Ellen Parker of Saratoga, CA.
Harry was a long-time member of the St. John Paul II Catholic Church (195 Coverdell Road, Bigfork, MT, 59911) where a memorial service will be held on October 27 at 11:00 am.
​Interment is planned for Arlington National Cemetery, with details to be announced at a later date.
In lieu of flowers, memorial contributions may be made to "Wine to Water / Clean and Safe Water for Kipalapala" (747 W. King Street, Boone, NC 28607) or https://give.winetowater.org/event/clean-and-safe-water-for-kipalapala-tanzania/e289529.
Please visit obituaries and tribute wall at ompsfuneralhome.com
---