Bigfork track teams prepare for last season in Class B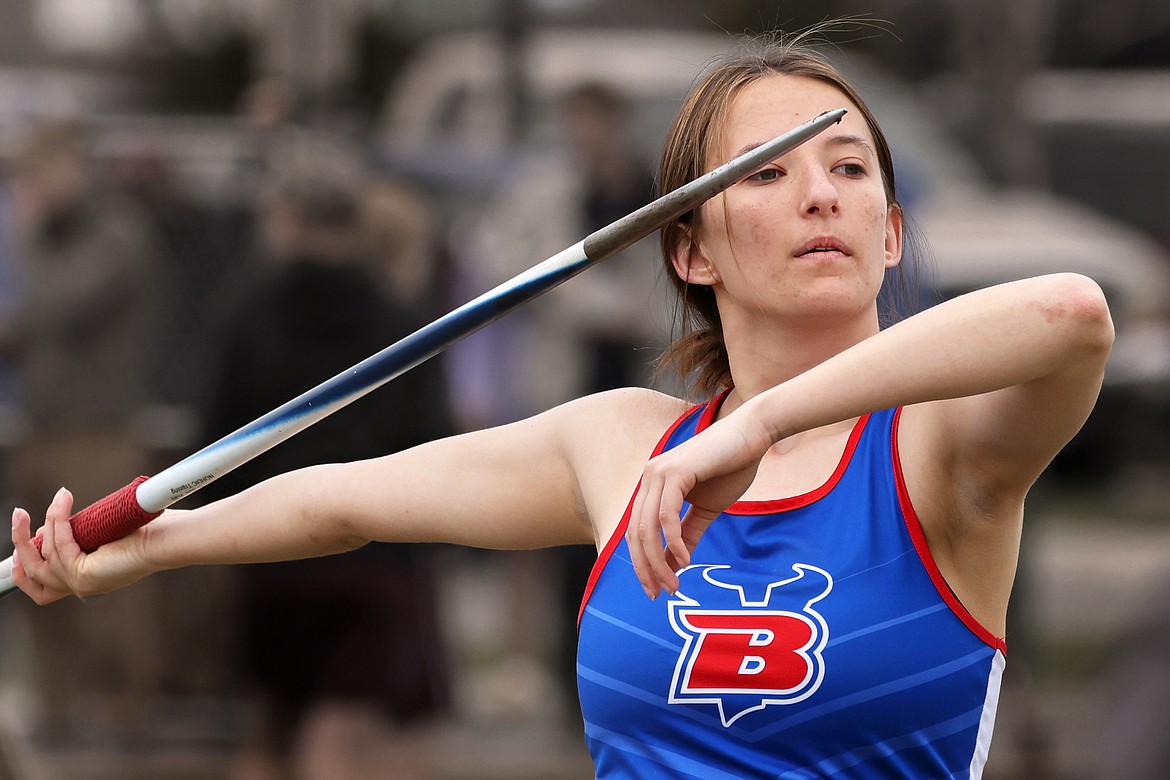 by
JEREMY WEBER
For the Eagle
|
April 5, 2023 10:00 AM
The snow is melting and days are getting longer. For Bigfork's track and field athletes, that means the season is ready to begin.
The Vikes and Vals will hit the track for their first meet this weekend as they play host to teams from around the area for their home meet Saturday, beginning with field events at 10 a.m.
Both the Vikes and Vals will be returning strong squads comprised of several returning athletes from last year's teams, both of which took third at the state meet in Great Falls.
A recent selection for the National High School Coaches Association Hall of Fame, head coach Susan Loeffler is hoping to lead the Vikes and Vals in one last push for a State B title before making the jump to Class A next season.
"I told them we are going to go out of Class B in a blaze of glory this year," Loeffler said Monday. "That's our plan."
The Vikings should be set in the distance races with the return of junior Jack Jensen, who was less that eight-tenths of second away from grabbing two gold medals at last year's state meet.
With Red Lodge's Brandon Emineth's graduation, Jensen should be the odds on favorite to win the 800-meters and mile race this season as well as build on his third-place finish in the 3,200 from a year ago.
While Jensen will enter the season with the best time from last year, Loeffler says nothing should ever be taken for granted in distance races.
"Our division is pretty strong in the distance races, so there are still some good ones out there we need to be on the lookout for," she said.
Isak Epperly will be looking to improve on his fifth-place finish in the 110-meter hurdles from a season ago, along with Wyatt Johnson, who finished fifth in the event.
Levi Peterson, Trevor Hill and Joseph Farrier return from the Vikings' 4X100-meter relay team, which with the addition of Johnson, will be looking to improve upon a fifth-place finish from last year.
Peterson also took sixth in the long jump at state last season.
The outlook is equally bright for the Valkyries, who return seven top-six finishers from last year's state meet.
Danika Bucklin and Afton Lambrecht will team up with relay newcomers Emma Pouwer and Inga Turner to defend Bigfork's state titles in the 4X100 and 4X400-meter relays from a season ago.
"We have two great sprinters in Pouwer and Turner that we will be able to move over to those relay teams and they should be able to fill those spots quite well," Loeffler said.
Zoey Albert will look to improve on her second-place finish in the javelin last year while Turner and Scout Nadeau will look to move up from their third-place spots in the 100 hurdles and shot put, respectively.
Turner was also fourth in the high jump, Pouwer was fourth in the long jump and Maddi Chappuis took sixth in the javelin last season.
Following the home meet Saturday, the Vikes and Vals will be in action again Tuesday at the Kalispell Time Trials at Legends Stadium beginning at noon.
---