Carol Creelman, 86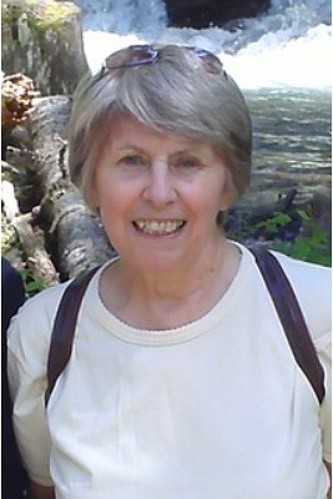 Carol Ann Creelman passed away Friday afternoon, March 24, 2023, at her home in Bigfork with loving family by her side. Carol was born May 31, 1936, in Missoula to Alta and Harold Herman. Alta was from Gardiner and Harold was from Twodot. Carol fondly remembered her childhood in Missoula, which included many friends and family. She spent time at the Mercantile where her mother worked for decades. Her childhood included many adventures at the scout camp at Seeley Lake, camping at her neighbor's property on Finley Point long before it was developed, catching fish all day long, canoeing — including swamping one out with a friend after much effort, and sleeping under the stars.
She loved talking about the "good old days" with likeminded friends and acquaintances. In 1958, Carol earned a Bachelor of Arts in Education, with honors, from the University of Montana, which was Montana State University at the time.
Carol then married the boy next door, James D. Creelman from Red Deer, Alberta. James was renting a room from a neighbor while he attended the university. After graduating, Jim, Carol and their daughter Camie moved to Calgary, Alberta where Jim's career as an oilman flourished and Carol began her teaching career of many years. While in Alberta, twin sons Clay and John were born. The family lived in Alberta, Illinois, Connecticut, London, England and Texas.
With all the moving, there was always an underlying promise that Carol and Jim would move back to Montana, which in 1989, they did, landing in Bigfork. With all the changes life brings, Carol had a love and devotion to family and friends that never faltered. Carol was married to James for 53 years until he passed away in January 2011.
Some people attribute her Montana roots being responsible for her humble and caring characteristics. She could go on a cross country road trip with a friend and they would be even better friends afterward.
Carol loved puzzles — she would complete a Sunday New York Times crossword puzzle in ink. Her activities in Bigfork included golf, P.E.O., family and friends.
Even with major health issues and dementia, Carol still cared for others and never lost her great sense of humor.
There will be no formal memorial service. Goodbye Carol Ann. We miss you dearly. God Bless.
Arrangements are in the care of Johnson-Gloschat Funeral Home.
---