Bigfork's golfers host Steve Hullett Invitational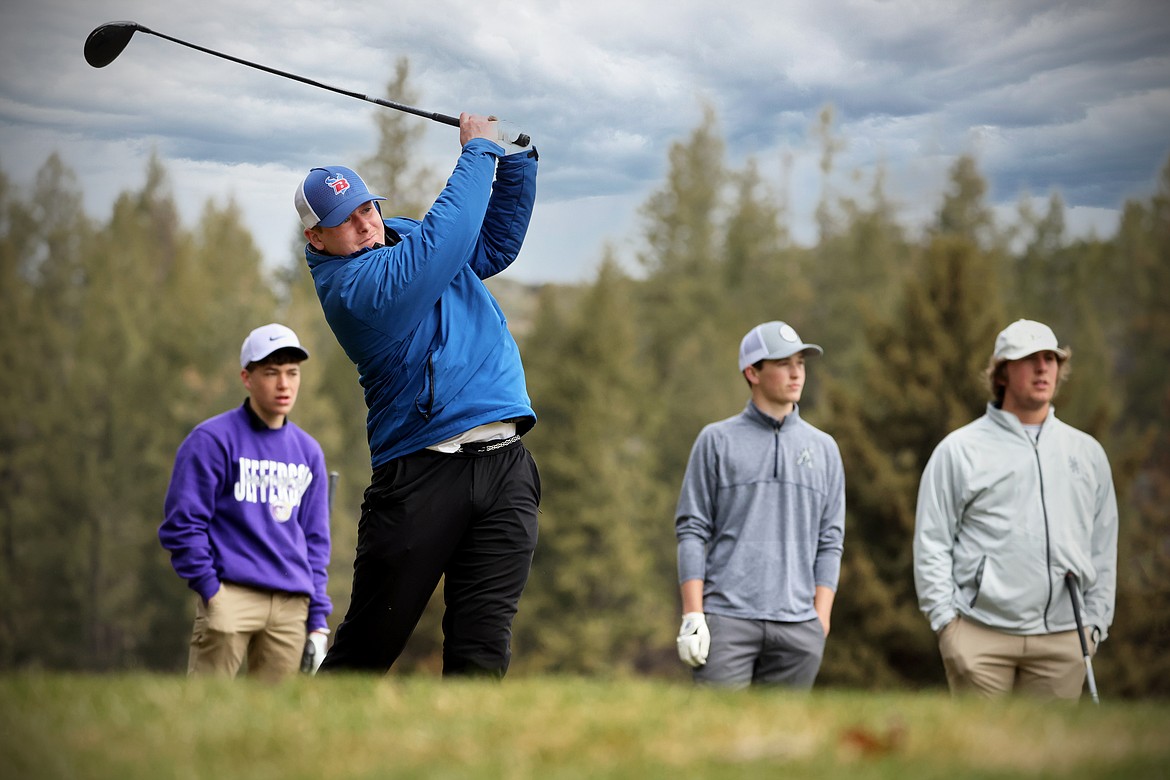 by
JEREMY WEBER
For the Eagle
|
April 27, 2023 11:35 AM
The Vikes and Vals golfers saw their only home action of the season last week as Eagle Bend hosted the Steve Hullett Invitational Thursday.
Senior Colin Wade had a good showing for the Vikes, shooting a 76 to tie Jefferson's Tyson Lee for first place.
The Vikes finished ninth as a team, shooting a combined 394 as Gus Hines shot a 101, Landon Byerman a 107, Oscar Lee a 110 and Keenan Voelker a 112.
Keni Wade led the way for the Vals at the tournament, shooting a 92 to finish second behind Jefferson's defending State B champion Celi Chapman (82).
The Vals shot a combined 447 to finish second behind Jefferson's 404.
Along with Wade's 92, Katie Hummel shot a 116, Morgan Pizzola shot a 119, Ava Hall a 120 and Piper Lee a 123.
Bigfork's golfers were back in action Saturday at the Gary Thompson Invitational at Rivers Bend in Thompson Falls where Keni Wade's first-place finish helped lead the Valkyries to the team title.
Keni Wade's 87 led the way while Hummel shot a 119, Hall a 122, Casey Riedlinger a 123 and Lee a 124 to give the Vals a team score of 575, well ahead of second-place Thompson Falls (609).
Colin Wade picked up a first-place finish for the Vikings, shooting a 77, as the team shot a combined 386 to finish second to Loyola's 357.
Byerman finished the day at 101 for the Vikes while Lee shot a 102, Hines a 106 and Voelker a 109.
---