Vikings pound Pirates 55-20 in Class A debut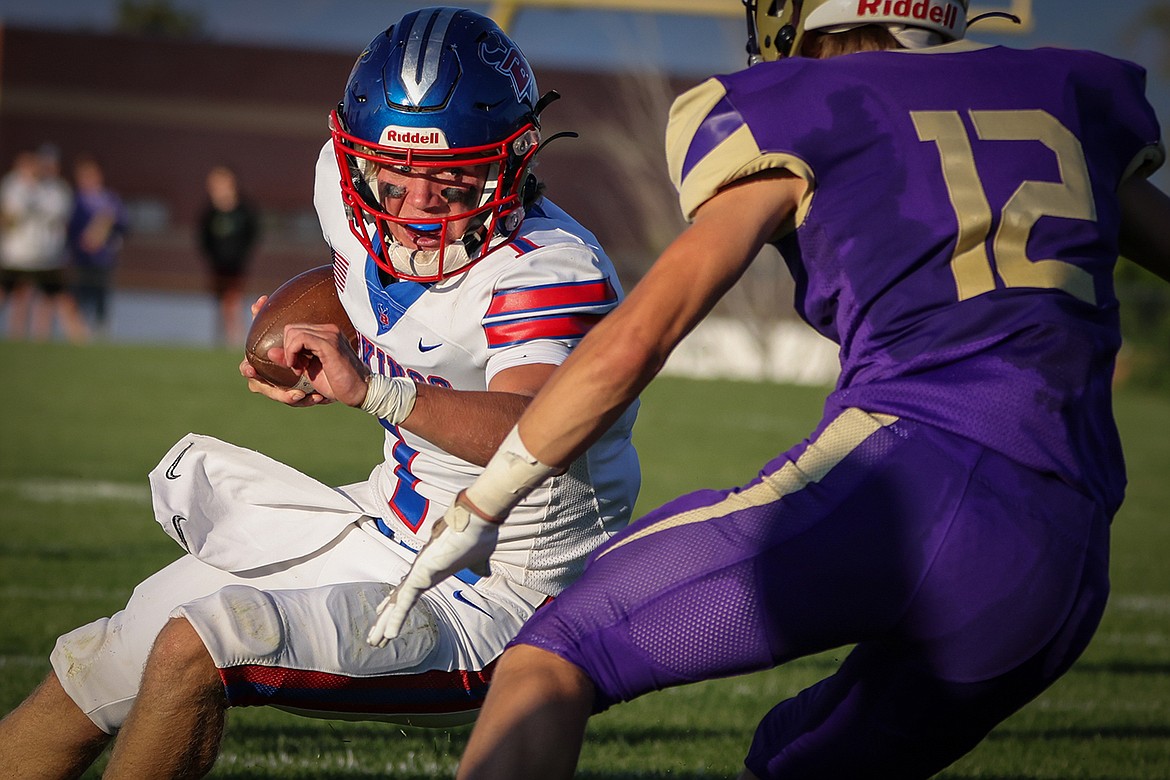 by
JEREMY WEBER
For the Eagle
|
August 30, 2023 11:33 AM
The Vikings got four receiving touchdowns from Eli Thorness and 166 rushing yards from Wyatt Johnson Friday as they made their Class A debut with a 55-20 win over the Pirates in Polson.
Quarterback Tristen Herd finished with 187 yards through the air on 8 of 13 passing and rushed for another score as Bigfork jumped out to a 20-8 lead after one quarter, but the Pirates fought their way back to cut the Vikings lead to 26-20 in the opening stages of the second half.
Bigfork responded with 29 unanswered points to pull away for the win against a Pirates team that advanced to the state semifinal last season.
"We have to keep our foot on the gas pedal against these Class A teams," head coach Jim Benn said. "They are used to these shootouts and could easily come back on us after we grab a quick lead."
Thorness scored all four of Bigfork's receiving touchdowns while the Vikings also got scores on the ground from Herd, Johnson, Asher Knopik and Oliver Buzzell.
Sam Plummer finished with 67 rushing yards, while Knopik had 66.
Bigfork picked up 23 first downs on its 52 offensive plays while the Vikings defense held Polson to just 12 first downs on 64 snaps.
Knopik led the Bigfork defensive effort with 11 tackles (and more than a few bone-jaring hits), while Johnson added nine tackles and Thorness, Andrew Wallen and Evan Tidwell each had seven.
Plummer and Trevan Hall both had sack for the Vikings in the win.
Bigfork finished with 513 total yards to Polson's 295.
Even with the win, coach Benn says there is a lot to work on this week.
"It was a good win, but we still have a lot to fix," Benn told his team after the victory. "It's a great start for us. We are 1-0 in conference against a team that made it to the semi finals last year. It was a great effort and a fun win, but there is lots for us to do."
The Vikings will be at home this week as they face the 1-0 Ronan Chiefs Friday at 7 p.m.
---