Steven L. Bryan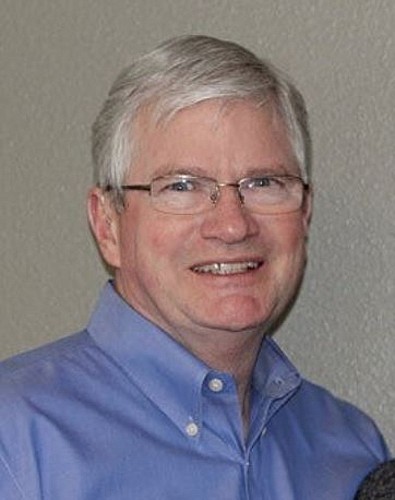 |
January 4, 2023 12:00 AM
Steven L. Bryan, 76, slipped free of the earthly tether, passing away peacefully on Friday, December 23rd at Logan Health in Kalispell, MT. He was welcomed into the arms of his Lord and Savior, undoubtedly greeted with "Well done, good and faithful servant."
Steve was a man of quiet strength and humility, strong faith and many accomplishments. He was known as an "out-of-the-box thinker" and entrepreneur with a tireless work ethic. His legacy demonstrates he was a man who saw things not for what they were, but for what they could be.
Steve was born to Ralph and Helen Bryan in Vancouver, WA. While attending Montana State University, he met and later married Anita Felton. Steve and Anita had two beautiful daughters, Melissa and Stephanie. Melissa is the wonderful mom to treasured grandsons, Beckett, 14, and Chandler, 11. Steve had great pride in Melissa and her boys and took delight in their interests, particularly golf and tennis. Stephanie preceded him in death, passing unexpectedly in 2018.
As a young husband and father, Steve served in the U.S. Army/Reserves. He had many parachute jumps and was awarded an Army Medal of Commendation for heroism in the attempted rescue of a fellow soldier.
In 1994, Steve married Mary Malone. In her, he found the woman he'd spend nearly the next thirty years with, living great adventures and doing kingdom work.
After a successful business career in sales, Steve and Mary purchased an orchard on the East Shore of Flathead Lake. In true Steve Bryan fashion, he threw himself into learning everything he could about cherries. He became a tremendous advocate for modern-day Flathead cherry-growing best practices. He also built cabins, bath and laundry facilities for the seasonal picking force that he cared for and respected so mightily. He saw an opportunity to expand distribution and marketing of Flathead cherries to benefit all regional growers. His vision and determination was a turning point in the local cherry industry.
But perhaps Steve's most fruitful period was in the last dozen years of his life, and it was the greatest expression of his faith and obedience. Steve learned that there were not enough foster or adoptive families to care for abused and neglected children in Montana. Finding and equipping families to care for these children became his unrelenting passion. As a result, Steve and Mary co-founded Child Bridge in 2011. From humble beginnings, today, Child Bridge is a statewide organization with 23 professional staff and a presence in 9 Montana cities. Thanks to Steve's vision and leadership, hundreds of foster families across the state have cared for thousands of hurting children… nearly a thousand children just last year alone.
Steve is survived by his loving wife, Mary; his devoted daughter, Melissa and grandsons Beckett and Chandler; and his dear sisters, Kathleen (Bill) Deasy of Lawrenceville, NJ and Peg (Ken) Edgington, of Cincinnati, OH.
As a man of faith, Steve wished to share with others "that to live is Christ, to die is gain" and celebrate eternal life promised to all by Christ. A celebration of life will be held at Crossroads Christian Fellowship, Bigfork, on Friday, January 13th at 2:00 p.m.
In lieu of flowers or other gifts, Steve requested that memorial gifts be made to Child Bridge, PO Box 310, Bigfork, MT 59911 or www.childbridgemontana.org.
---