Larry Janoff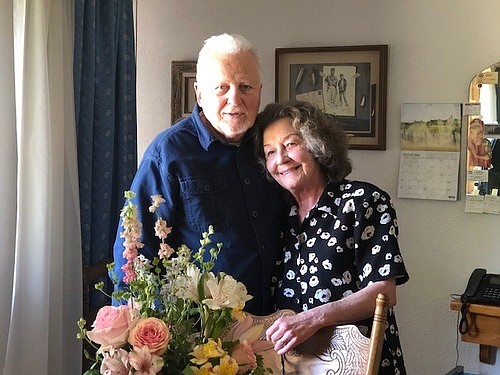 |
January 11, 2023 12:00 AM
Larry Janoff died during surgery from an automobile accident on September 23, 2022, in Kalispell, Montana.
Larry was an artist in Bigfork. His paintings included aviation, western americana, and Leaning Tree greeting cards. He was a sculptor, gunsmith, writer, and cartoonist for various magazines. He is represented in many private collections worldwide. Among his many distinctions, two of his aviation paintings are in the permanent collection in the Smithsonian's National Air and Space Museum, in Washington, D.C.
Larry was a historian and had the ability to captivate people with his passion, explicit facts and deep knowledge of many areas. He spoke, as an expert, for the Lewis and Clark society and had personally canoed the journey of Lewis and Clark several times. Lincoln's New Salem state park, in Illinois, has Larry's painting "Shakespeare on the Sangamon" with Abraham Lincoln reading to the love of his life, Ann Rutledge, as you enter the visitor center. He wrote the children's book "Wimley The Worm Wants a New Home" in memory of his granddaughter Jessie, and their shared fondness for books.
Larry leaves behind his wife, Yvonne, daughter Michelle Janoff, and son Christian Janoff. He has three grandchildren, Jordan, Jamison, and Lainey.
We, his family, miss him terribly.
---