Third-ranked Vikings win pair, improve to 6-2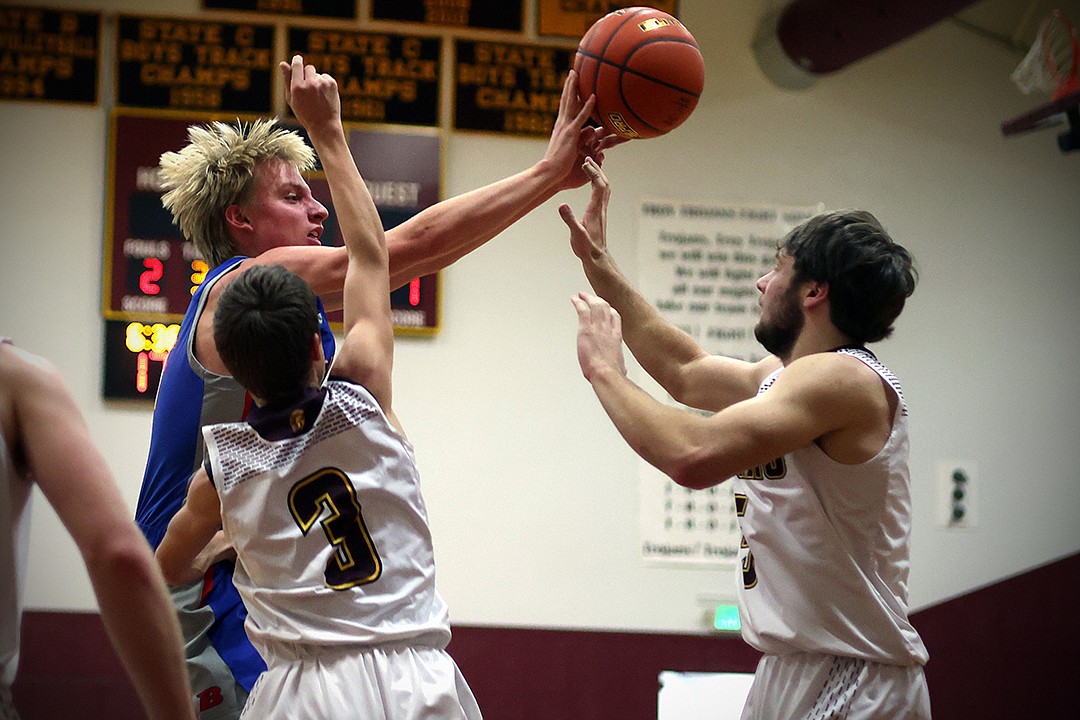 Jack Jensen dishes to a teammate for a layup in the Vikings 81-15 win at Troy. (Jeremy Weber/Bigfork Eagle)
by
JEREMY WEBER
For the Eagle
|
January 12, 2023 10:55 AM
The Vikings made short work of their opponents last week as they won a pair of road games at Troy and Deer Lodge to improve to 6-2.
Third-ranked Bigfork had no trouble in Troy on Thursday as they blew past the Trojans 81-15.
Bryce Gilliard led a well-balanced Bigfork attack with 18 points, six rebounds, three steals and three assists as the Vikings jumped out to a 47-6 lead at the half before pouring in 30 points in the third frame.
All 12 Vikings scored in the contest as Wyatt Johnson put in nine points, Cole Knopik and Nick Walker and Eli Thorness each had eight.
Isak Epperly scored seven and added six assists, five rebounds and four steals. Quinn Herring scored six, while Landon Byerman and levi Peterson each scored five. Tristen Herd had three points and Jack Jensen and Dylan Porrovecchio each scored two points. Knopik scored a season-high 27 points at Deer Lodge on Saturday as the Vikings blew out the Wardens 69-36. Bigfork doubled up the Wardens 20-10 in the first quarter before building a 37-18 lead at the half. Along with Knopik's 27 points, Epperly added 15, Walker and Jensen each scored eight, Johnson had four points, Gilliard had three, and Porrovecchio and Herring each had two.
The Vikings will host Thompson Falls on Thursday before traveling to Florence on Saturday and Eureka on Tuesday.
---