Carol Coleen (Wade) Morris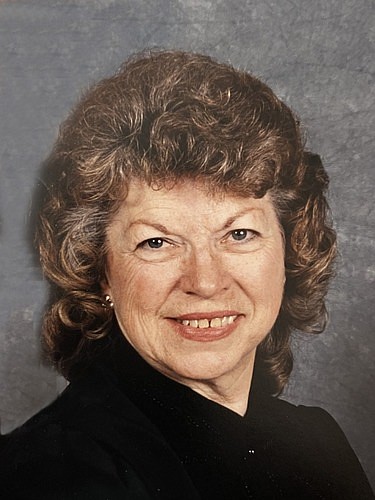 Carol Coleen (Wade) Morris
|
January 18, 2023 12:00 AM
Carol Coleen (Wade) Morris, 88, passed away peacefully in her Kalispell home on January 9, 2023, following complications from dementia. She was surrounded by and enveloped in the love of her family.

Carol was born November 19, 1934, in Dempseytown, Pennsylvania, daughter of the late Morris Curtis Wade and Helen Coe Wade. She graduated from Oil City High School in 1950 and married her husband of 71 years, Arnold (Buck) Morris, on March 9, 1951. She moved from Pennsylvania to Montana in 1954 and has made her home here since.

Carol was preceded in death by her parents, brothers Jerry Lee and Kenneth Wade, sisters Virginia Ashbaugh and Edna Usoff, all of PA, and two grandchildren, Lindsey Rose Morris and Jennifer Starr Dalton. She is survived by her husband Buck, her children: Danny Morris (Debbie) of Bigfork, Sherry Morris, and Janet Holter (Ross) of Kalispell, and Linda Pete of Polson; grandchildren: Danae White, Laryssa Morgan, Khena Bullshields, ShiNaasha Pete, Sierra Pete, Mack Holter, and Dillon Holter; and seven great-grandchildren.
Funeral services were held on January 15, 2023, at Bigfork Christian Church. Pastor Mike Steenson officiated. Interment followed at Lone Pine Cemetery, Bigfork.

Please visit Buffalo Hill Funeral Home www.buffalohillfh.com for an extended obituary and to leave a note or condolence.

Memorial contributions may be directed to Hestia Hospice Foundation, 700 SW Higgins Suite 102, Missoula MT 59803. Our family is forever grateful to the nurses from Hestia who lovingly and with grace took care of our Mom to the end—they are true angels.

---