Lois Robinson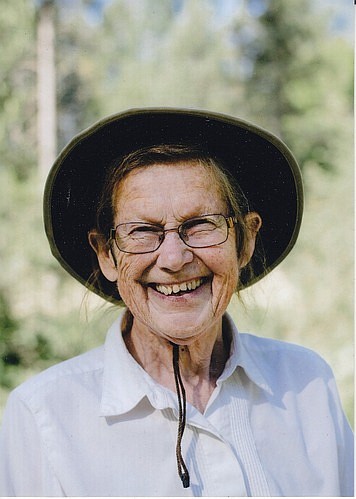 Lois Ann (Collins) Robinson
|
January 25, 2023 12:00 AM
Lois Ann (Collins) Robinson, 87, a lifelong Flathead Valley resident, retired teacher, and outdoorswoman, died January 17, 2023 of natural causes at The Springs Assisted Living in Whitefish.
Lois was born May 9, 1935 in Half Moon, Montana (former lumber company town near Columbia Falls) to Ralph and Anna (Vattendahl) Collins. She married John Robinson in 1953 and they spent their entire lives living in the Bigfork community. Lois was a graduate of the University of Montana and taught Home Economics at Bigfork High School for several years. Lois was an active person and a hard worker. She enjoyed Bible study, cooking, sewing, and homemaking, and was a capable woodsman and horsewoman. She was knowledgeable in local and Montana history and had a great memory for names, places, and events.
Lois was predeceased by her husband John in 1994 as well as her brother Lowell and sister Mary Lou. She is survived by her daughters, Jerrian, Jewell, and Lisa; sons-in-law, Boone Jones, Cliff Benjamin, and Andy Kelly; sisters Carol, Alice, and Margerey; brother-in-law Donald "Bud" Robinson; 8 grandchildren and their spouses; 17 great-grandchildren; several nieces and nephews., and many friends and neighbors.
A funeral service will be held Friday January 27, 2023 at 11:30 am, followed by a catered buffet luncheon. LOCATION: Hilton Garden Inn, 1840 Hwy 93 South, Kalispell. A private family burial will take place at the Lone Pine Cemetery in Bigfork.
arrangements are under the care of Johnson-Gloschat Funeral Home.
---