Bigfork Brewfest brings 27 Montana breweries to downtown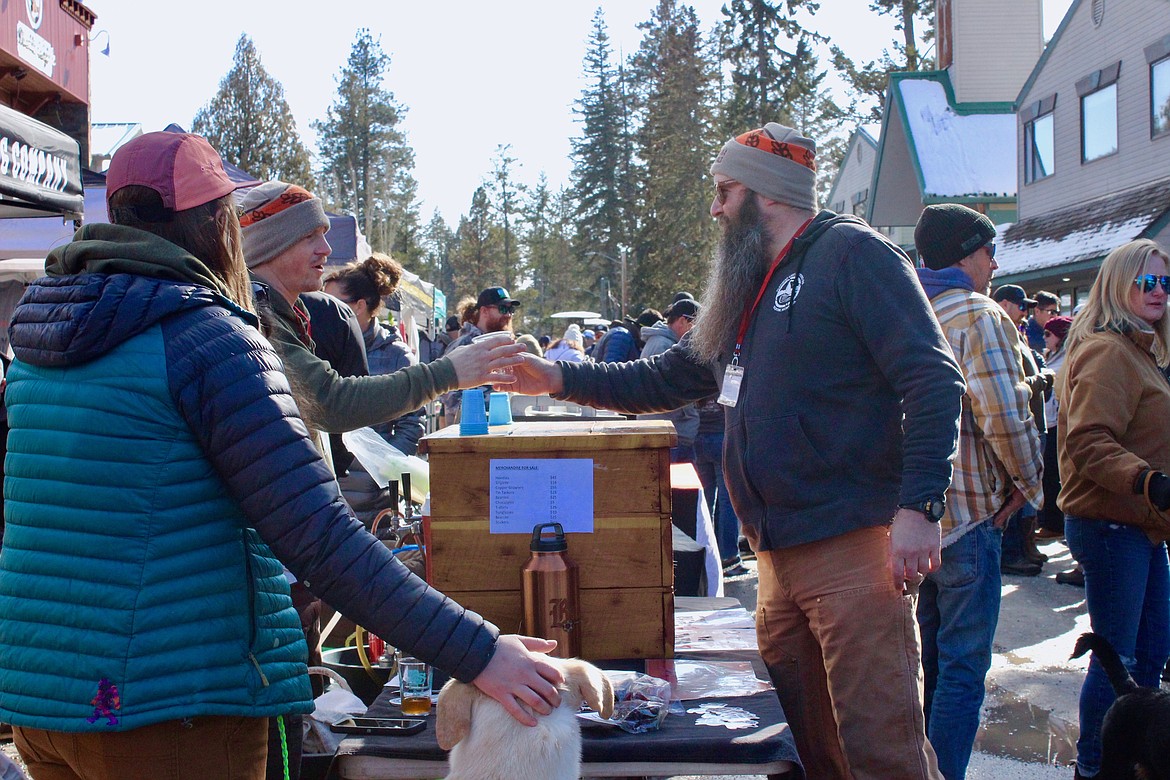 Butte Brewing Co. staff hands over a cold beer at 2023's Bigfork Brewfest. (Taylor Inman/Bigfork Eagle)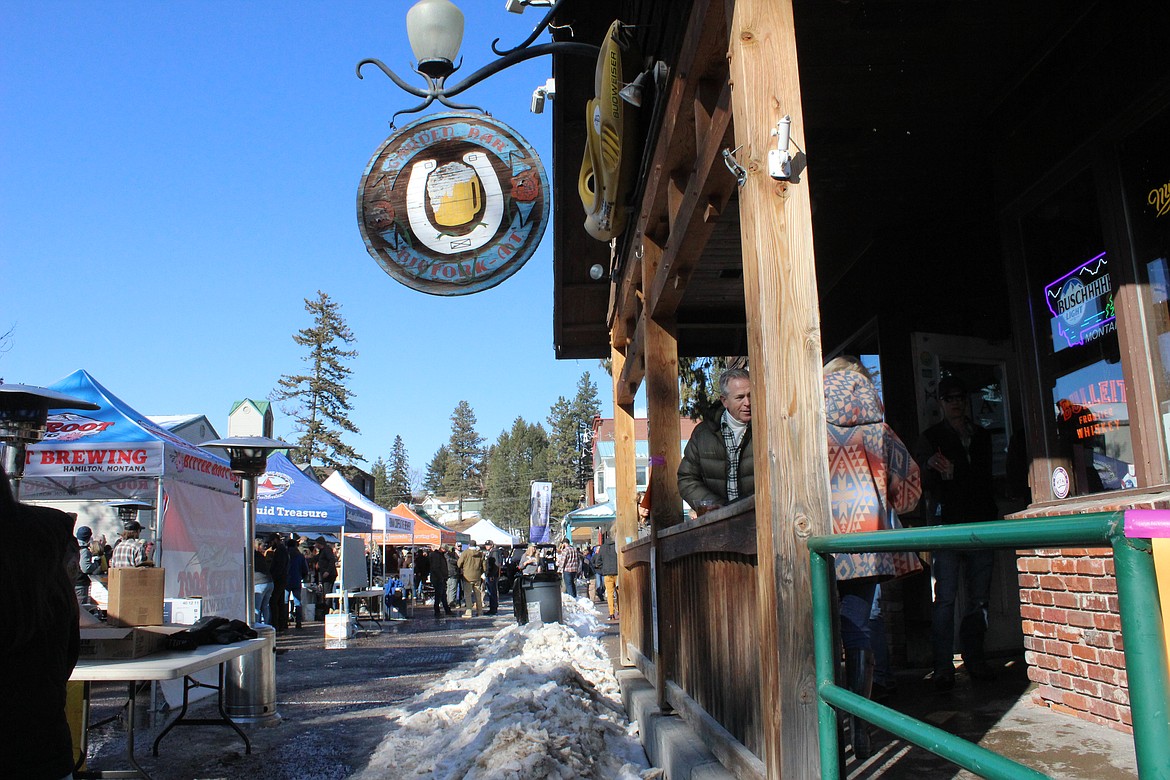 Bigfork Brewfest on March 4, 2023. (Taylor Inman/Bigfork Eagle)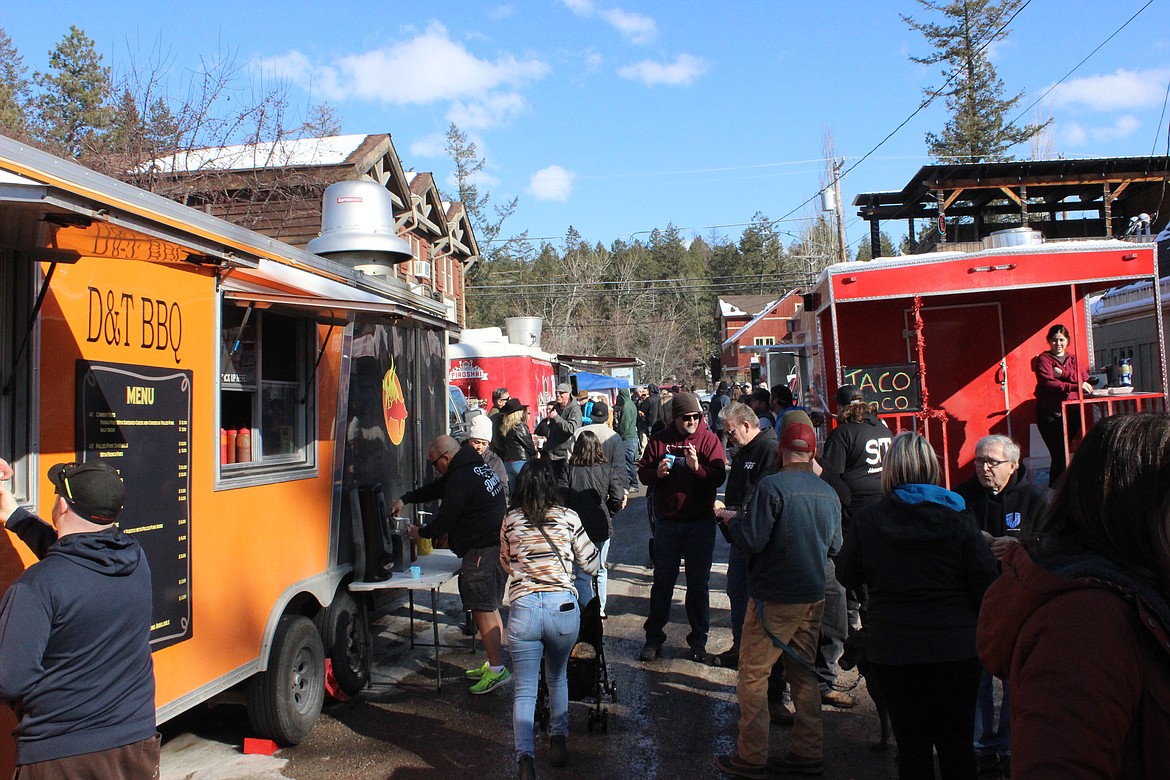 Food truck row at Brewfest 2023. (Taylor Inman/Bigfork Eagle)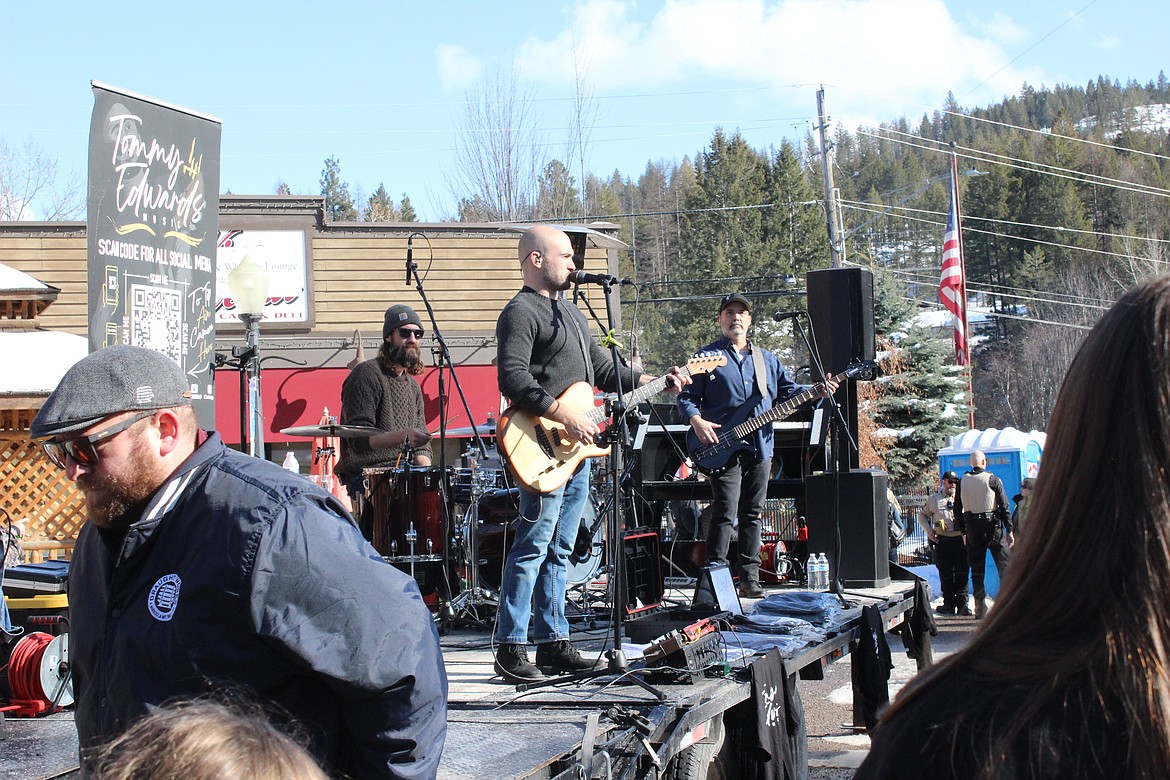 Tommy Edwards rocks out with the crowd. (Taylor Inman/Bigfork Eagle)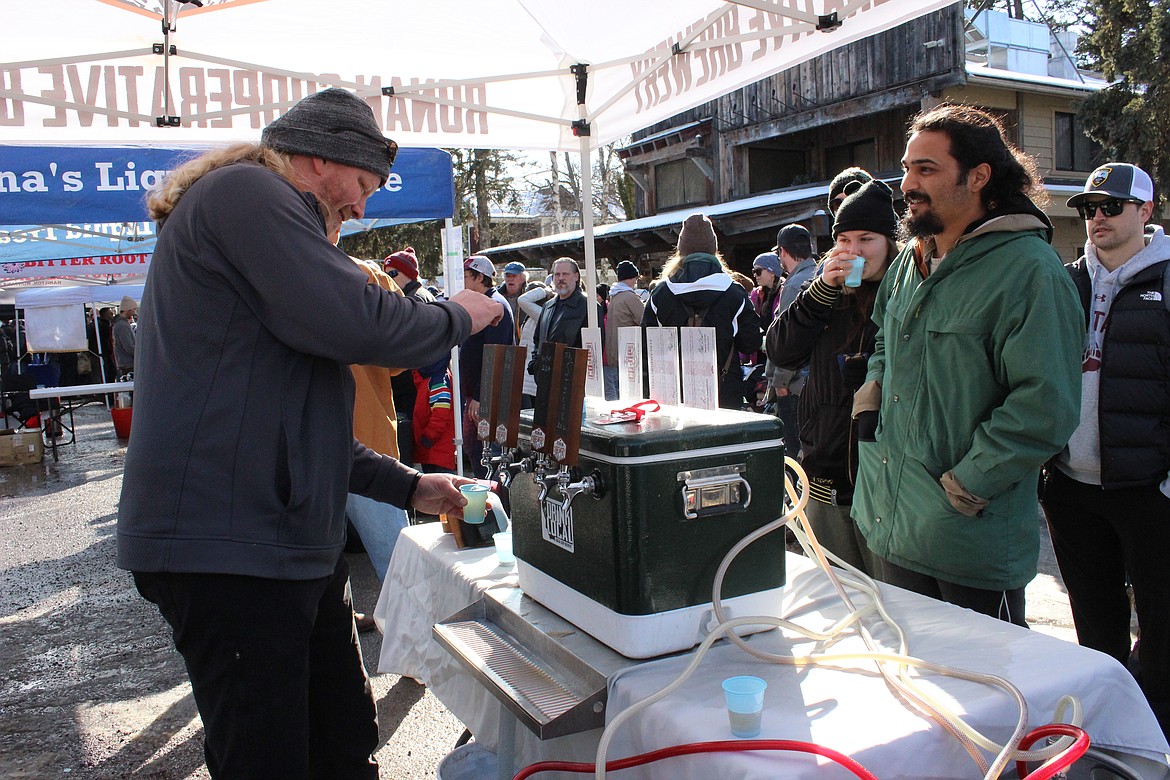 Ronan Cooperative Brewery gives out samples with a smile. (Taylor Inman/Bigfork Eagle)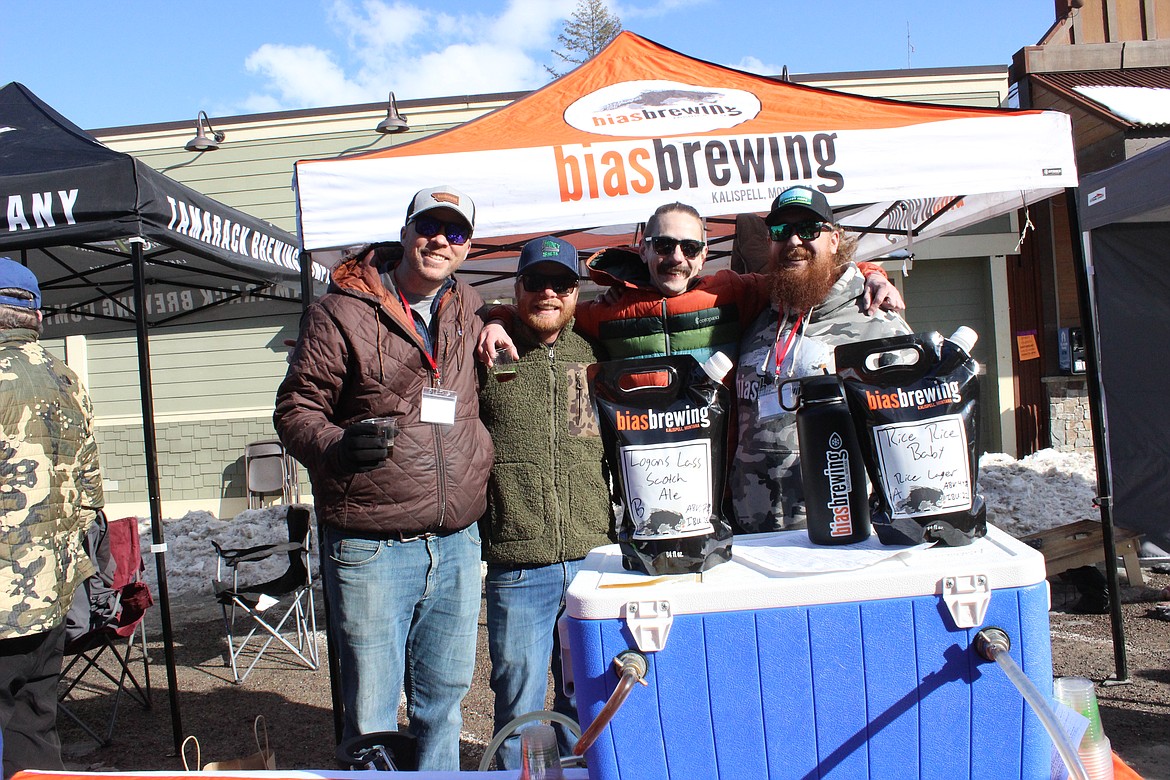 The crew from Bias Brewing having some fun. (Taylor Inman/Bigfork Eagle)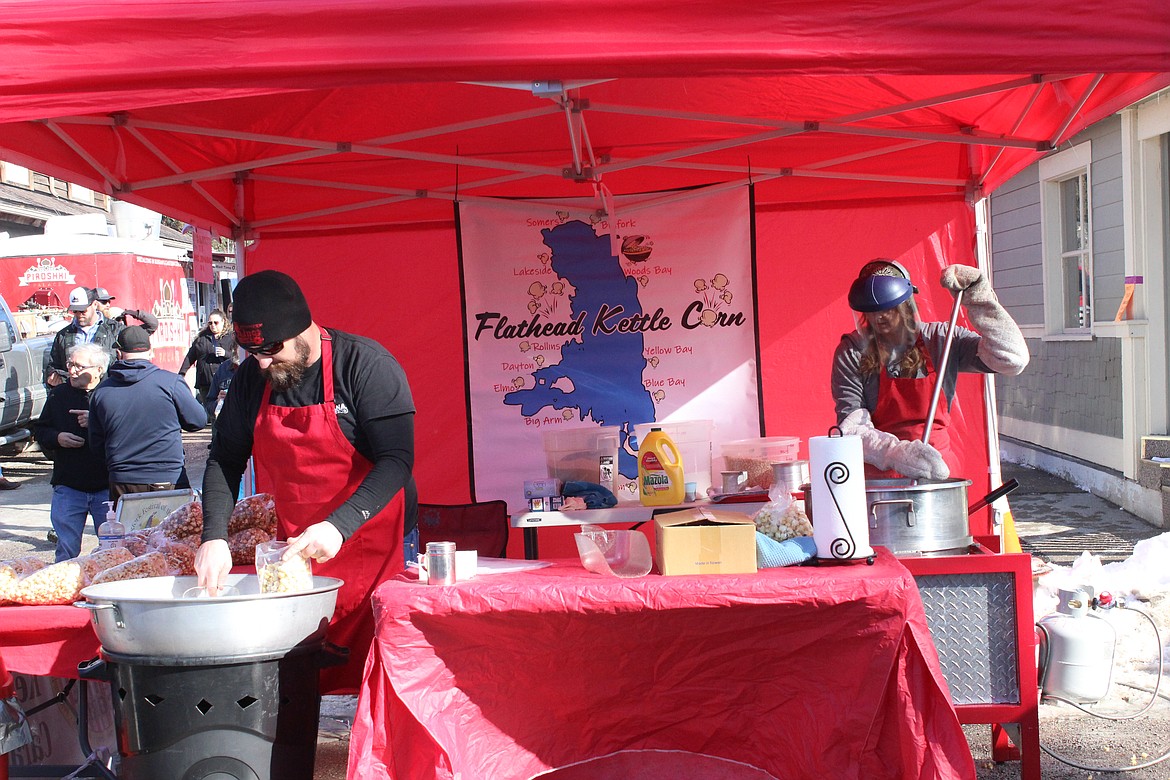 Flathead Kettle Corn gets it poppin'. (Taylor Inman/Bigfork Eagle)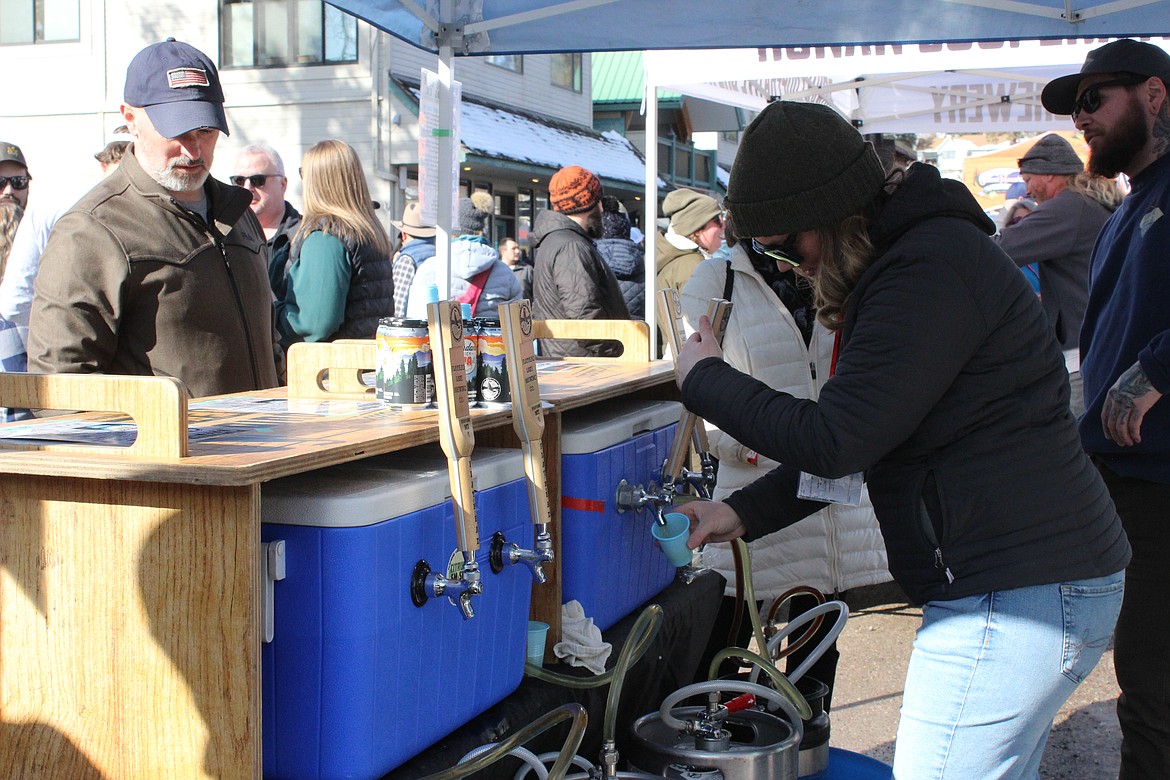 Flathead Lake Brewing Co. pours a beer for an attendee. (Taylor Inman/Bigfork Eagle)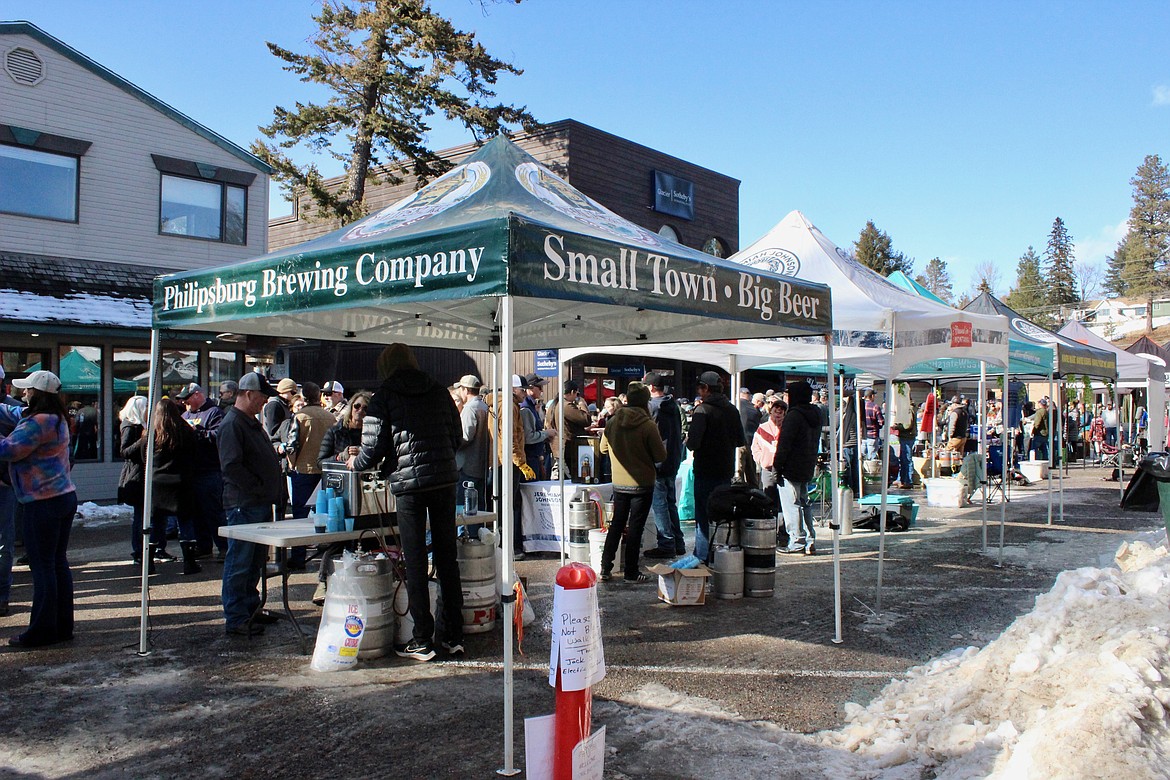 (Taylor Inman/Bigfork Eagle)
Previous
Next
by
TAYLOR INMAN
Bigfork Eagle
|
March 8, 2023 12:00 AM
It was sunshine and blue skies for attendees at the 14th annual Bigfork Brewfest this past weekend.
The festival features breweries lined up and down Electric Avenue in Bigfork to highlight the best of Montana craft beer. This year, event organizer Bigfork Innovations Group said they had 27 breweries from around the state attend.
The event is BIG's 'biggest' fundraising event of the year. BIG helps fund many different Bigfork events, organizations and projects.
Funds raised from Bigfork Brewfest 2022 went towards the Bigfork Whitewater Festival, Bigfork High School Swim, Bigfork Playhouse Children's Theater, Bigfork ACES, Ferndale Fire Department and Bigfork High School Cave Club among other local organizations.
The funds raised from this year are still being totaled, as well as votes for the People's Choice Award for favorite beer. To see who won, check in with Bigfork Brewfest's Facebook page.
---