Deep Dive into FLBS: The Trailblazing Women of Science at FLBS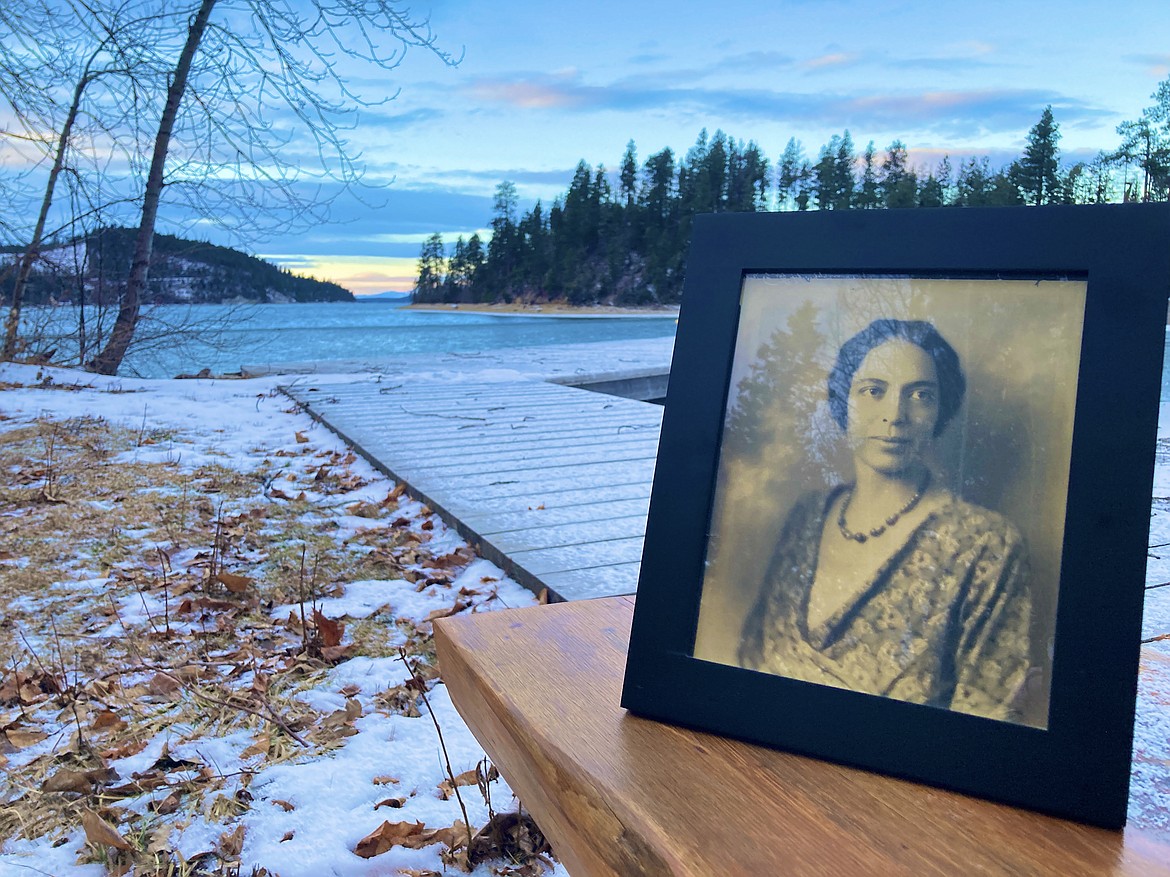 A photo of Jessie Bierman near the shore of Flathead Lake. (photo provided)
by
Ian Withrow
|
March 8, 2023 12:00 AM
In the summer of 1921, a young woman named Jessie Bierman stepped off a steamship and made her way along the shore of the Flathead Lake Biological Station (FLBS) campus in Yellow Bay. Born and raised near Kalispell, she had enrolled in the University of Montana (UM) and was ready to spend her summer researching and studying ecology in the Flathead Watershed.
Her experiences at the Bio Station sparked a passion for biology that would eventually take her into the field of public health, and upon receiving her undergraduate degree from UM she would go on to obtain a medical degree from Rush Medical College of the University of Chicago.
After working for a number of years in private practice in California, where she simultaneously served as a pediatrics instructor at the University of California School of Medicine, this FLBS alum returned to Montana to serve as the Director of Maternal and Child Health in the Montana Department of Health. Under her direction, the state launched a series of well-baby clinics throughout Montana that were dedicated specifically to prenatal and postnatal healthcare. These clinics became a blueprint for innovative pediatric care, and soon similar programs were emerging across the US.
Bierman continued to advance maternal and pediatric care internationally, working in Germany and India, and serving as the head of the maternal and child care bureau for the World Health Organization in Switzerland. Today, Bierman is recognized as a trailblazing pioneer in maternal and pediatric care in underprivileged communities. Her research was among the first of its kind to examine the impacts that poverty, geography, and other cultural and societal factors have on pregnancy, childbirth, and postnatal care for both mother and child.
Her presence atop the list of influential figures in American public health is without question. Her contributions played a significant role in the reduction of maternal death rates and infant mortality rates nationwide. For her accomplishments Bierman received an honorary doctorate from UM as well as the American Public Health Administration's prestigious Martha May Eliot Award which recognizes "extraordinary health services to women and children".
Back here at the Bio Station, where she first discovered her passion for science over a century ago, Bierman's legacy remains as prominent as ever. The Bio Station's 30-foot research vessel, the Jessie B., is named after Bierman, the Jessie M. Bierman Professorship in Ecology currently held by FLBS Director Jim Elser was the first endowed professorship at FLBS, and the Bierman Research Scholars program provides financial support for FLBS graduate students.
But it is Bierman's story that truly transcends the annals of history. While her tale may not be one of direct inspiration, it has become somewhat of a blueprint in its own right; one that new generations of women are following—either coincidentally or by design—as they blaze their own trails of innovation and discovery as alums of the Bio Station's summer education program.
When Rachel Malison and Amanda DelVecchia first arrived at the Bio Station as undergraduate students in 2003 and 2009, respectively, they were eager to get started with their summer classes. Supported by philanthropic scholarships, they both were so inspired by their course work, the area's aquatic ecology, and Bio Station faculty and research opportunities that they later returned to continue pursuing scientific careers at FLBS.
After finishing her undergraduate degree at UM, Malison spent time as an FLBS intern working on salmon rivers in British Columbia, and then earned her PhD at FLBS on salmon and beaver ecology in Alaska. DelVecchia, meanwhile, completed her PhD at FLBS studying stonefly ecology at the Bio Station's long-term floodplain research site on the Middle Fork Flathead River. Malison and DelVecchia both continued their research careers as postdoctoral scholars at the Bio Station, furthering scientific understanding in the Flathead Watershed and beyond, while giving back by teaching newly emerging undergraduate students and mentoring interns.
Today, Malison is an assistant research professor at FLBS and the founder and manager of the Bio Station's Monitoring Montana Waters program, which provides training and support for citizen-led water quality monitoring groups throughout the state. She is also leading important research examining the effects of climate change on freshwater aquatic insects, which will help scientists better predict the impacts of our changing world on Montana's rivers, wildlife, and fish populations.

DelVecchia is now an assistant professor at the University of North Carolina – Chapel Hill, where she oversees the Aquatic Ecology and Biogeochemistry Lab. Her current research is exploring the impacts of greenhouse gases on freshwater ecosystems, including projects focused on methane contributions to river communities and drivers of greenhouse gas flux across the United States.
These are only two of many examples of how taking summer classes at FLBS inspires women to build strong and impactful careers in science that benefit young scientists, research, our waters, and communities in the Flathead Watershed and beyond.
Whether 1921 or 2023, we at the Bio Station are so very fortunate to stand on the shoulders of giants, and many of them are women. Some came through our doors long ago, and some are here today. They are icons in their own right, building upon a storied legacy as they better our tomorrows through hard work, innovative research, and commitment to service.

As a father of two daughters, I'm proud and honored when I see the Jessie B. head out onto the lake, and as I tuck my daughters into bed each night, I regale them with the achievements of these heroes of science who all began their journeys as students right here on the shores of Flathead Lake.
---