Tina Marie Lawler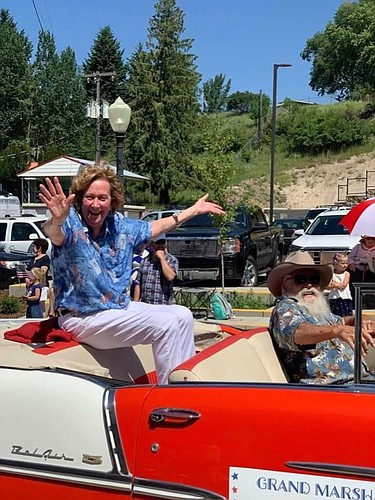 |
March 15, 2023 12:00 AM
Tina Marie Lawler, 63, of Bigfork, Montana passed away unexpectedly on Thursday, February 2nd, 2023.

Tina was born to Michael and JoAnn (Western) Lawler on December 8, 1959, in Sandusky, Michigan. The family moved around to Arizona, New Mexico, and finally Anderson, Missouri in 1970. Tina graduated from McDonald County High School in 1977 and attended the University of Arkansas for two years before transferring to the University of Missouri, where she graduated in 1982.

Following graduation, Tina moved to Michigan, where she worked for the University of Michigan. She then moved to Ohio, where she took over Regional VP responsibilities for a major food service company. She later moved back to the Anderson area, near Grove, Oklahoma, which is where she met her husband, Dalas Silvester. In 2002, they relocated to Bigfork, where they made their home until her time of passing. Tina worked at Harvest Foods in Bigfork and was a shining star within the community. She never met a stranger and was always the life of the party. She was well known for her contagious laugh and extreme kindness, and always made everyone feel loved and welcomed. She loved being on the lake, spending time with her husband, and spoiling her nieces and nephews (she always included quite the fun surprises in packages she would send to them). Tina was also her brother Fred's biggest cheerleader in life!
Tina was preceded in death by her parents, Mike (1995) and JoAnn (2013). She is survived by her husband of 25 years, Dalas, and her two dogs Sadie and Jack; brother Fred and wife Lesley [Grove, OK]; niece Paige (Lawler) Elrod and husband Griffin Elrod, and Great Niece Bryce [Lakewood, CO]; nephew Heath Lawler [Denver, CO]; nephew Garret Lawler and his wife Lauren [Northlake, TX]; as well as a host of other family and friends.

A Celebration of Life is scheduled for Noon, Saturday, March 18, 2023, at the High School gym, in Bigfork, Montana. Following the service, the family will host a "Toast to Tina" at the Tall Pine Lounge and Liquor, one of her favorite places in Bigfork. Tina is greatly missed, and we look forward to celebrating her life and with her many family members and friends!
---