Flathead Audubon Society hosting several area field trips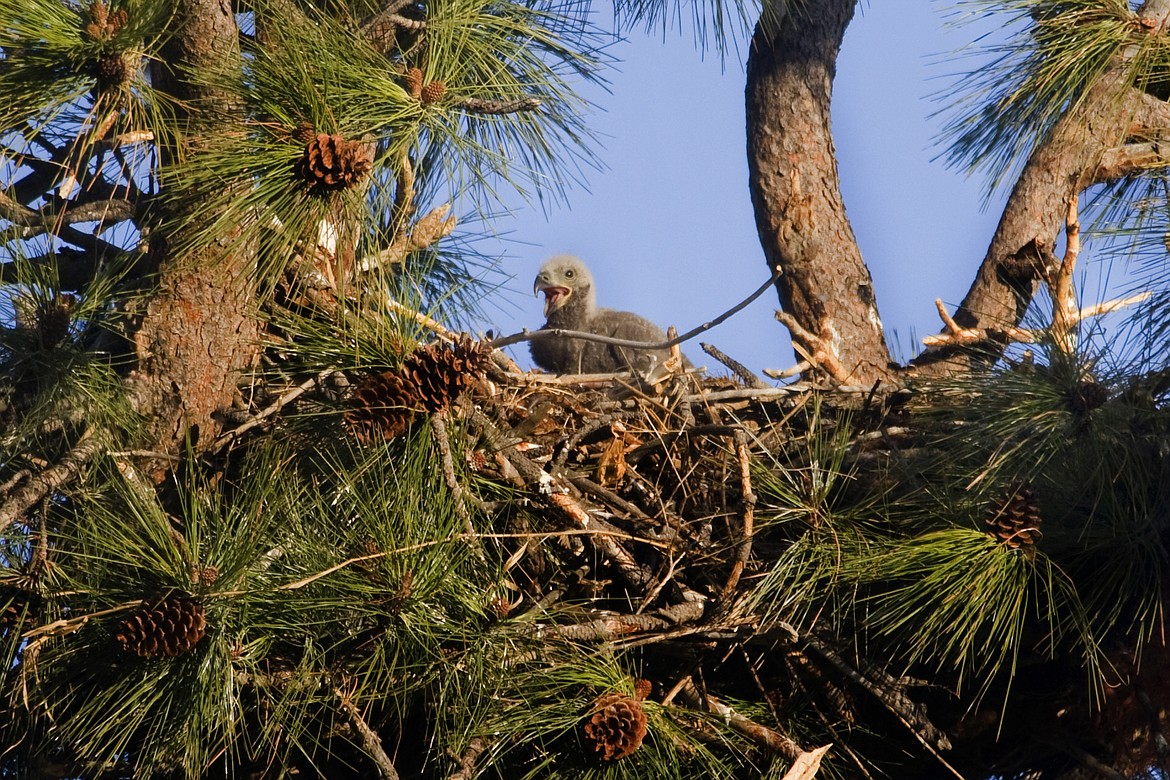 The Flathead Audubon Society will be hosting several birding field trips over the next few weeks.
All trips are open and free to the public, but spots are limited.
SPRING MIGRATION, BUDDING SPRINGTIME AT THE CRESTON FISH HATCHERY
Join Steve Gniadek and Kathy Ross (Flathead Audubon and Montana Native Plant Society) on
Thursday, May 11 from 8 a.m. to 11 a.m. for birding along the Fish Hatchery trails where native
spring ephemerals will brighten the walk on an easy trail.
An abundance of migratory (as well as local) birds will be returning. Dippers, swans, osprey nesting, eagles and warblers are a few of the birds we will see.
We will share ideas on how we can encourage our birds by protecting and promoting our native plant communities. Field trip is limited to 12 participants.
For more information and to sign up contact Kathy at mtkat67@gmail.com or 406-837-3837.
FLATHEAD LAKE BIOLOGICAL STATION TOUR AND BIRDS
Join Darcy Thomas at Yellow Bay on Flathead Lake on Wednesday, May 17 from 10 a.m. to
2:30 p.m. to learn about the Flathead Lake Biological Station (FLBS).
The station, part of the University of Montana, does research on the limnology and ecology of lakes and rivers, environmental monitoring of Flathead Lake and its watershed, and education. We will meet in Bigfork before driving the east shore to Yellow Bay. Once there, we will join a classroom presentation about the work done by FLBS followed by a Q&A and tour of the facility. Bring your lunch to enjoy a picnic with views of Flathead Lake.
After lunch we will walk the trails on the Bio Station campus to bird watch.
Contact Darcy to register at darcy@flatheadaudubon.org or 406-407-8263.
CELEBRATE SPRING MIGRATION in GLACIER NATIONAL PARK
Join Steve Gniadek and Kathy Ross for a birding field trip in the West Glacier-Apgar area May 20 from 7 a.m. to 11 a.m.
We will explore the shore of Lake McDonald near Apgar on a short walk to the famed "Warbler Heaven" wetlands of Lower McDonald Creek and the forests around Fish Creek, McGee Meadows and Quarter Circle Bridge looking for songbirds, waterfowl, and raptors.
Learn the songs and field markings of our returning breeding birds as well as those of our many hardy year-round avian residents.
Along the way, we will point out spring-budding native flora that make up a healthy habitat for bird survival and for raising young.
The trip is limited to 12 participants.
Contact Kathy at mtkat67@gmail.com or 406-837-3837 to sign up and for more information about the trip and meeting place.
---