Biker arrested for high-speed chase near Bigfork, drug possession pleads not guilty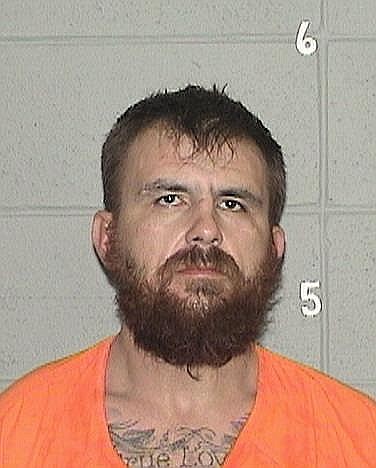 by
DERRICK PERKINS
Hagadone News Network
|
May 11, 2023 10:35 AM
A motorcyclist accused of leading Flathead County Sheriff's Office deputies on a high-speed chase from Evergreen, to the outskirts of Bigfork and towards Lakeside pleaded not guilty to criminal possession of dangerous drugs on May 4.
Ryan Daniel Mills, 38, appeared before Judge Robert Allison in Flathead County District Court for his arraignment on either the felony drug possession charge or a felony criminal endangerment charge, according to court records. He pleaded not guilty to the former before being turned back over to the care of the Sheriff's Office.
Mills remains behind bars in the county jail with bail set at $130,000.
Prosecutors alleged that Mills was the man on a motorcycle that led deputies on a dangerous chase through traffic along Highways 35, 82 and 93 about 9:45 p.m., April 30, reaching speeds in excess of 100 miles per hour. Deputies eventually called off the pursuit near Lakeside, according to court documents, citing the danger posed by the chase. In his escape, Mills nearly caused several collisions, court documents said.
Deputies initially tried to pull Mills over after he allegedly illegally passed another vehicle and turned into an Evergreen area mobile home park without a blinker.
Although escaping law enforcement for the moment, authorities eventually found Mills while stopping a pickup truck after spotting it with a tarp covering the tail lights, court documents said. During the stop, authorities checked under the tarp and found a motorcycle matching the description of the bike in the chase, according to court documents.
Deputies located and identified Mills as a passenger in the vehicle, court documents said. They also allegedly found a substance that presumptively tested positive for methamphetamine on his pants, knife and phone.
Allison scheduled an omnibus hearing in the case for Aug. 16 with a pretrial conference to follow on Sept. 13.
---