BRIEFS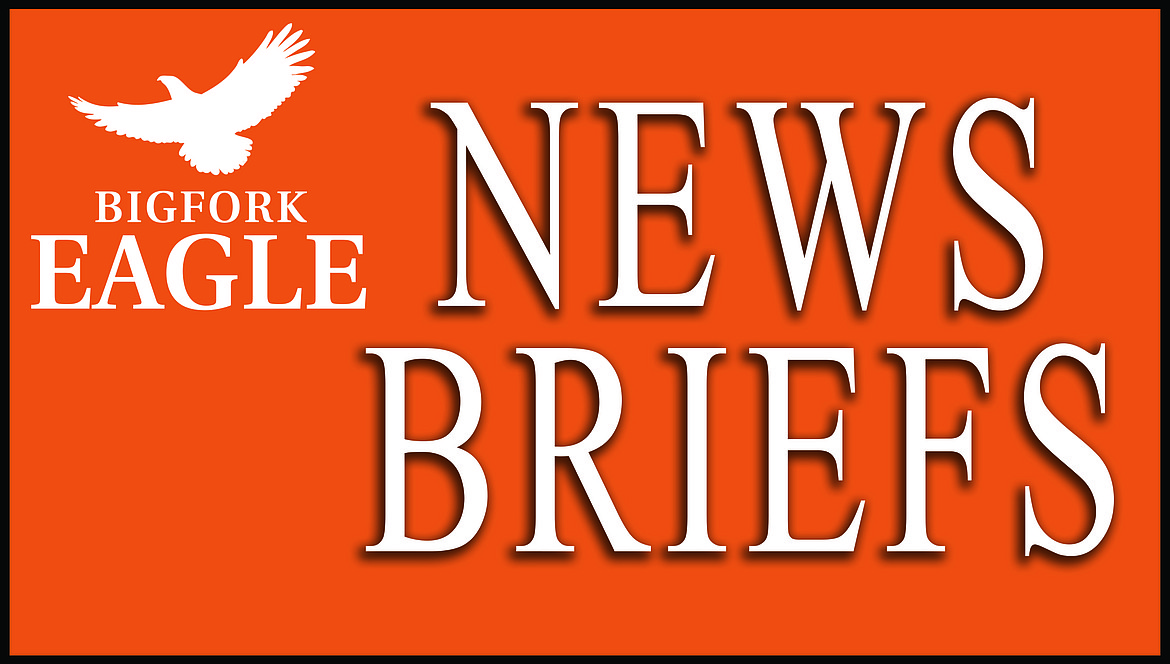 Bigfork Community Blood Drive
A Bigfork community blood drive will take place Tuesday, June 6 from 11:30 a.m. until 5:30 p.m. in the Fellowship Hall (downstairs) of the Bethany Lutheran Church on Hwy 35 in Bigfork.
To sign up, go to redcrossblood.org or contact Steve Shapero at (406) 890-5040.
Flathead Audubon Society field trips
The Flathead Audubon Society will be hosting several birding field trips over the next few weeks.
All trips are open and free to the public, but spots are limited.
SPRING MIGRATION, BUDDING SPRINGTIME AT THE CRESTON FISH HATCHERY
Join Steve Gniadek and Kathy Ross (Flathead Audubon and Montana Native Plant Society) on
Thursday, May 11 from 8 a.m. to 11 a.m. for birding along the Fish Hatchery trails where native spring ephemerals will brighten the walk on an easy trail.
An abundance of migratory (as well as local) birds will be returning. Dippers, swans, osprey nesting, eagles and warblers are a few of the birds we will see.
We will share ideas on how we can encourage our birds by protecting and promoting our native plant communities. Field trip is limited to 12 participants.
For more information and to sign up contact Kathy at mtkat67@gmail.com or 406-837-3837.
FLATHEAD LAKE BIOLOGICAL STATION TOUR AND BIRDS
Join Darcy Thomas at Yellow Bay on Flathead Lake on Wednesday, May 17 from 10 a.m. to 2:30 p.m. to learn about the Flathead Lake Biological Station (FLBS).
We will meet in Bigfork before driving the east shore to Yellow Bay. Once there, we will join a classroom presentation about the work done by FLBS.
We will walk the trails on the Bio Station campus to bird watch.
Contact Darcy to register at darcy@flatheadaudubon.org or 406-407-8263.
Bigfork First Fridays
start June 2
A new event, Bigfork First Fridays will be coming to the streets of downtown Bigfork for the first time from 4-7 p.m. June 2.
Presented by the Downtown Art Gallery Association and the Bigfork Arts and Cultural Center, the new event on Electric Avenue will provide arts enthusiasts with the opportunity to wander from gallery to gallery for artist receptions and openings during extended hours.
In addition, local restaurants will be participating with special food and beverage offerings.
Downtown Bigfork businesses and street vendors will also be joining in the festivities with unique shopping opportunities for all who attend.
Walk-in workshops will be hosted at the Bigfork Arts and Cultural Center and each event will feature a different Montana singer/songwriter playing from 4-7 p.m. at Thorsen Park, located just north of the Bigfork Playhouse.
June 2 will beature the Jamie Wymand Band.
---