Bigfork ACES in desperate need of summer employees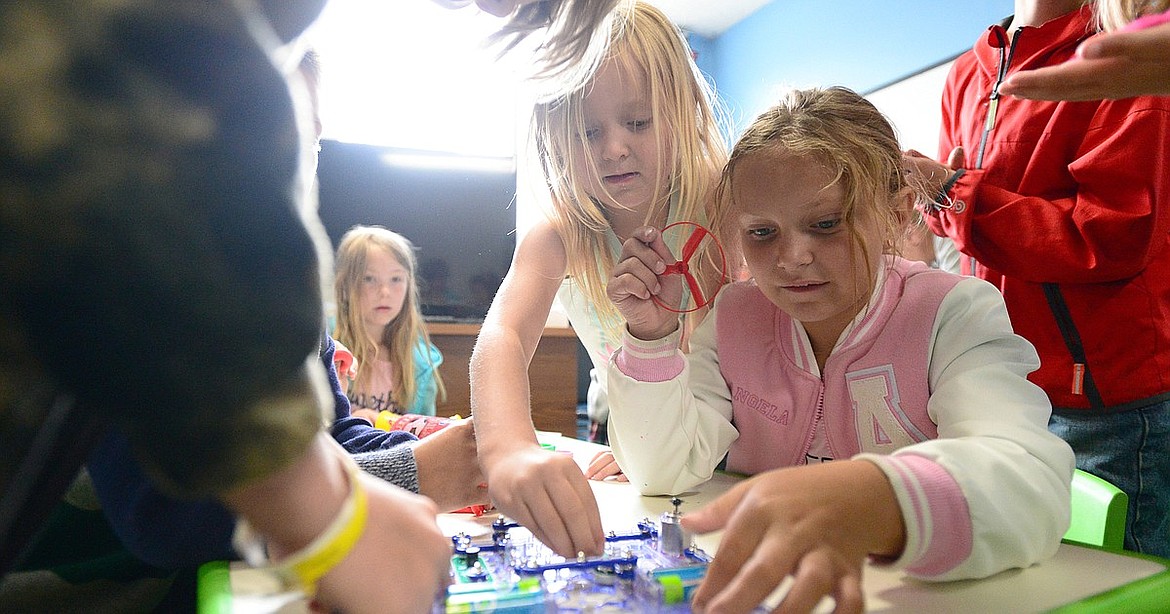 by
JEREMY WEBER
For the Eagle
|
May 24, 2023 10:00 AM
The Bigfork ACES program that has been offering a safe and fun environment for children during the after school hours and at camps during the summer for two decades in in danger of having to cut its capacity in half this summer.
According to executive director Cathy Hay, the program currently serves 80 children and has more than 90 signed up for its summer camps, but those plans are in jeopardy as ACES has only five of the 10 employees it needs to safely run its summer programs.
"We are looking at possibly turning away 30 or 40 kids away this summer, which means 30 or 40 families will be without care for their kids just because we are so short staffed," Hay said. "We are hoping to find some more employees, but I feel that if I don't let the parents know about the situation this week, then they will not have time to find alternative care for their kids this summer."
Hay was optimistic when the program moved into its new home in the Bigfork Senior Citizen Building, recently purchased from the county, but this new crisis has her scrambling once again.
With summer care scheduled to begin on June 19, Hay says she feels that if ACES cannot get employees, a lot of children will either be left alone or will be forced to stay by themselves while their parents are at work.
With more than $30,000 in grants making fees affordable for parents and many fun activities and educational components in math, reading and STEM planned, ACES has the funding it needs, just not the employees.
According to Hay, more than 60% of ACES children come from single parent families. Eight of their children require special services at their school and all who attend have working parents who rely on ACES so they can meet their work obligations. She says ACES serves an average of 40 children dinner every day during the school year and 70 children breakfast and lunch in the summer.
By April 1, ACES completely full with 70 children registered for its summer program with 34 on the waiting list with new inquires daily.
Hay said ACES has full-time and part-time positions available with a commitment of nine weeks.
Positions are available as camp counselors, junior counselors, kitchen staff and after-camp care.
"This is not an easy job, however," Hay said. "It is rewarding. It is a chance to show children, parents and the community that we are in this life together. Our wage is competitive (between $15-$18 per hour) and we offer a $500 bonus if the employee works full-time the entire nine weeks."
For more information, call Hay at 406-837-5437 (office) or 406-249-9598 (cell).
---