BRIEFS - Week of May 24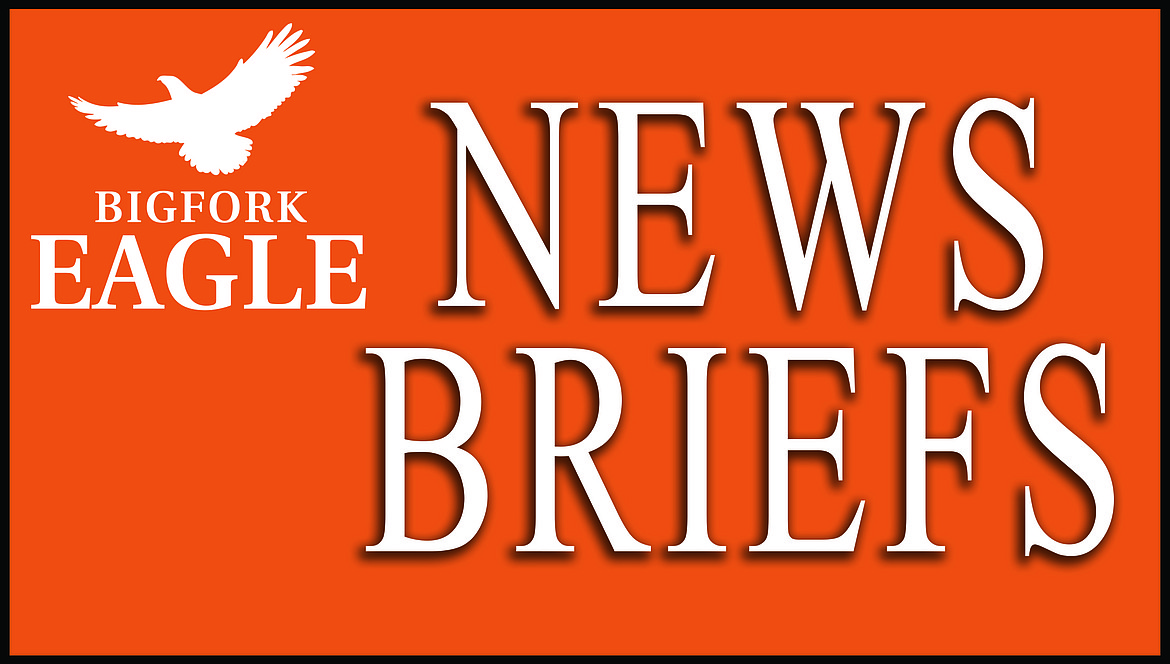 Bigfork Community Blood Drive
A Bigfork community blood drive will take place Tuesday, June 6 from 11:30 a.m. until 5:30 p.m. in the Fellowship Hall (downstairs) of the Bethany Lutheran Church on Hwy 35 in Bigfork.
To sign up, go to redcrossblood.org or contact Steve Shapero at (406) 890-5040.
Bigfork First Fridays
start June 2
A new event, Bigfork First Fridays will be coming to the streets of downtown Bigfork for the first time from 4-7 p.m. June 2.
Presented by the Downtown Art Gallery Association and the Bigfork Arts and Cultural Center, the new event on Electric Avenue will provide arts enthusiasts with the opportunity to wander from gallery to gallery for artist receptions and openings during extended hours.
In addition, local restaurants will be participating with special food and beverage offerings.
Downtown Bigfork businesses and street vendors will also be joining in the festivities with unique shopping opportunities for all who attend.
Walk-in workshops will be hosted at the Bigfork Arts and Cultural Center and each event will feature a different Montana singer/songwriter playing from 4-7 p.m. at Thorsen Park, located just north of the Bigfork Playhouse.
June 2 will feature the Jamie Wymand Band.
Water & Sewer District Office Closed Monday
The Bigfork Water and Sewer District Office wll be closed on Monday, May 29, 2023 in observance of Memorial Day. Regular hours will resume the following day.

BLUAC to meet Thursday
The Bigfork Land Use Advisory Committee will meet on Thursday May 25th, 4 p.m. downstairs at Bethany Lutheran Church, 8559 Highway 35, Bigfork. Call Shelley Gonzales at 406 607-9965 for more information.
Grizzly Lanes to host new monthly Chamber event
Hey Chamber Members.
Grizzly Lanes has an exciting event just for you - the First Friday of the month Chamber Lunch! It's the perfect opportunity to enjoy a delicious lunch, have some fun bowling, and boost team morale.
During First Fridays, you'll get free bowling and a fantastic 20% discount on lunch from 11am to 2pm. So why not break away from the office and bring your crew to the lanes?
But wait, there's more! There will also be a fun weekly bowling competition featuring two games. The format is called "8 pin no tap," which means that knocking down 8 pins or more counts as a strike. This speeds up the game and gives everyone a chance to win.
The winner of the competition will receive a $20 gift card, and here's an extra incentive: the business that sends the most participants will be rewarded with a $20 gift card for each individual who joins in.
Don't miss out on this exciting opportunity to have a great time, enjoy some friendly competition, and strengthen your team spirit. Head to Grizzly Lanes for the First Friday of the month Chamber Lunch!
Flathead Audubon Society field trip
Join the Flathead Audubon Society at the Tally Lake Campground for an extraordinary three days of birding and relaxing from Friday June 2nd through June 4th.
We will have an optional potluck meal Saturday evening around 6 p.m. Please bring something to share if you want to join in. All other meals are up to you.
Someone will show up Friday afternoon to get a fire going, scout the area, and start creating a bird list. Please bring firewood if you have it and camp chairs to sit around the fire.
On Saturday, June 3 at 3 pm in the Pavilion guest speaker, Mike Koopal, Director and Founder of The Whitefish Lake Institute will present some of the ongoing research on Tally Lake. Tally
Please call Jill or Mike Fanning at 406-862-8070 or shrdlu@centurytel.net if you plan to come, or if you have any questions.
---