Vikes and Vals earn divisional tennis titles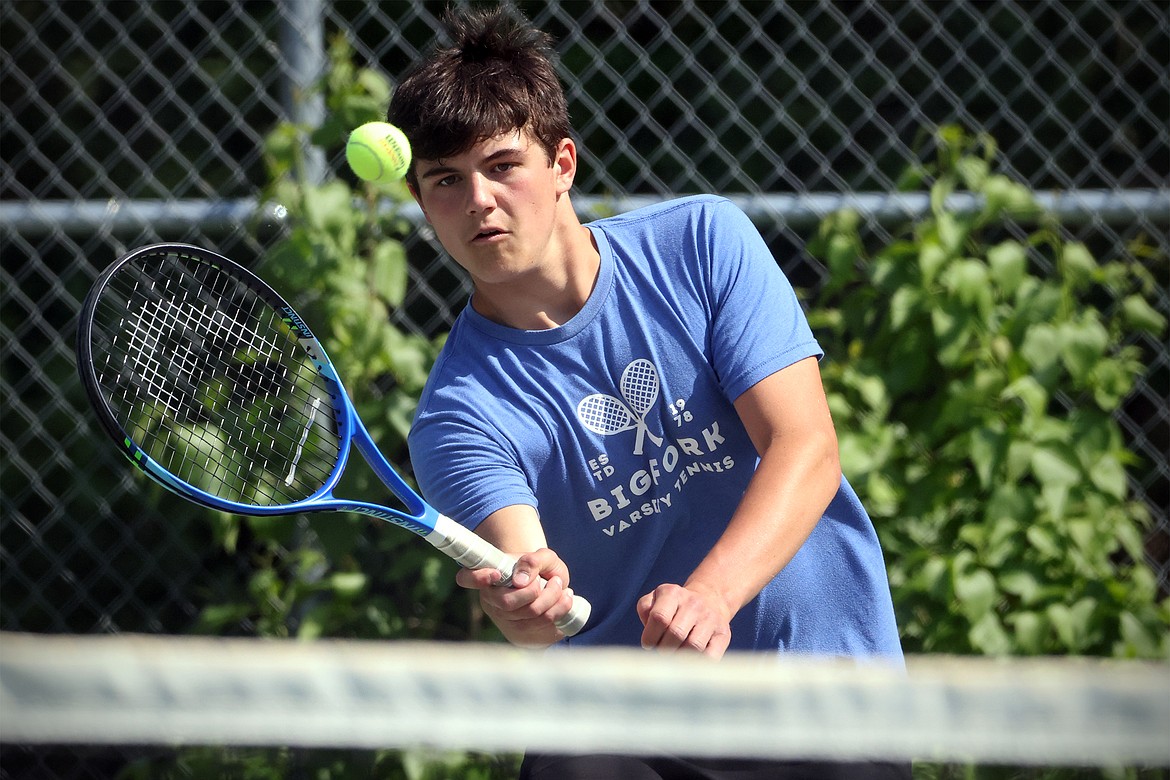 The Vikes and Vals took three of the top four awards and came away with both team titles as Bigfork hosted the Western B/C Divisional Tennis Championship over the weekend.
The Vikings took the singles and doubles titles in the boys division and compiled 42 points to nearly double second-place Mission's 22. Conrad was third with 19.
Cole Carlson took the boys singles title, coming back after dropping the first set to earn a three-set win over Mission's Erich Morigeau, 4-6, 7-6, 6-0.
Carlson reached the championship by defeating his brother, Cole, in the semifinals, 6-1, 6-3.
Seth Christians and Dylan Porrovecchio earned the doubles championship for the Vikings, taking down Mission's Nic Frost and Tre Heath-Laframbois in the championship, 6-3, 6-2.
The duo reached the finals with straight-set wins in the opening and semifinal rounds.
Dane Carlson took third in singles for the Vikings by taking down Troy's Winter Sedler while Landon Livingston took fifth.
Andrew Wallen and Malachi Comly also earned points for the Vikes, taking fifth in doubles.
The Valkyries earned only one title, but depth helped push the squad to the divisional title with 34 points, four ahead of second place Conrad and five ahead of Superior.
The duo of Anika Ranson and Tessa Troyer earned the doubles title with a 6-4, 6-4 win over Conrad's Urika Delica and Trinity Vandenbos.
The Bigfork tandem did not drop a set in the tournament.
Jade Sissler was fourth in the singles division for the Vals, with Ashlyn McGill taking fifth and Hazel Lowell sixth.
The team of Amanda Leonard and Grace Holtmeyer took fifth in doubles.
---