Bigfork squads in action at state tennis tourney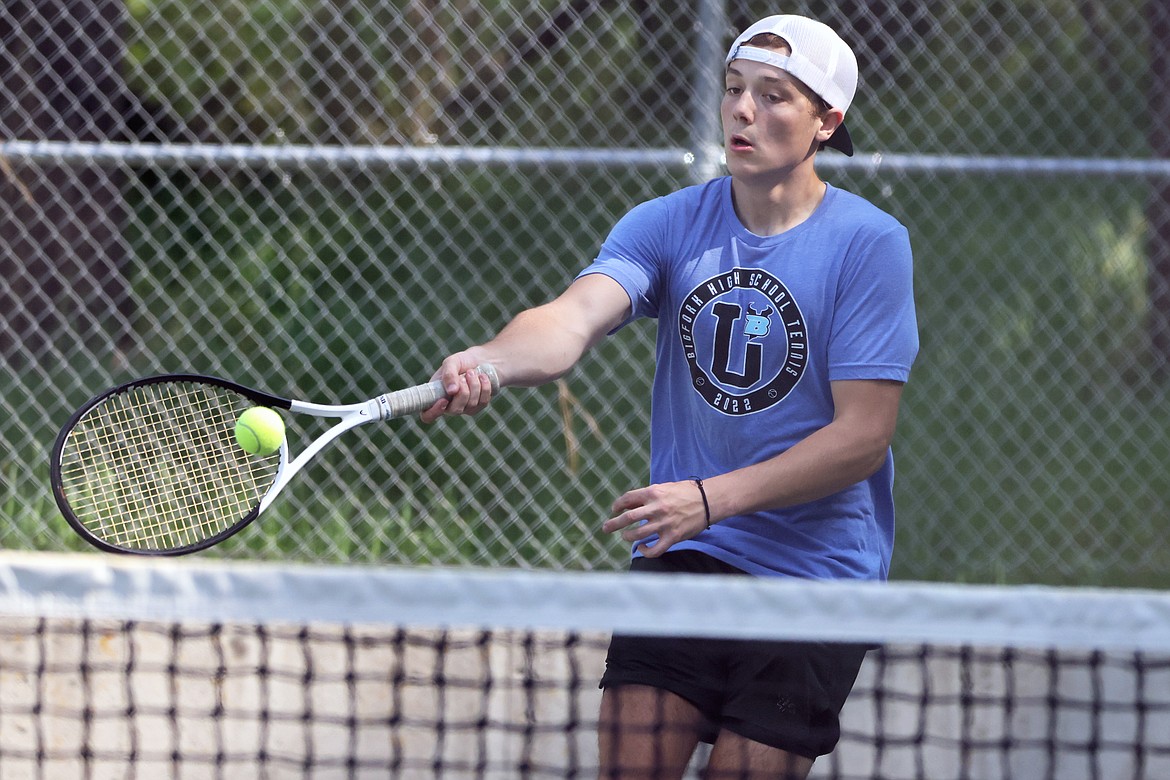 by
JEREMY WEBER
For the Eagle
|
May 31, 2023 10:00 AM
Bigfork's tennis teams were in action at the State B/C Tournament in Great Falls over the weekend, where the doubles team of Dylan Porrovecchio and Seth Christians had the top finish for the Vikes and Vals, taking sixth.
Porrovecchio and Christians opened the tourney with a 6-0, 6-2 win over Bailey and Gaona (the MHSA did not provide first names on its results) from Anaconda before taking down a second Anaconda pair in Howell and Law 6-1, 6-3 in the second round to reach the semifinals.
The pair dropped their semifinals match to Shaffer and Reimer of Valley Christian in semis and fell to the Valley Christian team of Hoaglin and Karuandi before dropping the fifth-place match to Holden and Pinacho of Terry, 6-3, 6-4.
Jade Sissler won three of her five matches in girls singles, but was elimated with a 6-2, 6-2 loss to Hutton of Conrad while the girls doubles team of Tessa Troyer and Anika Ranson also won three of their five matches before falling to Johnson and Toves of Wolf Point, 7-6 (2), 6-3.
Cole Carlsen and Landon Livingston also earned singles wins at the tournament, but each finished 1-2.
Hazel Lowell, Ashlyn McGill, Amanda Leonard, Grace Holtmeyer, Dane Carlsen, Andrew Wallen and Malachi Comly were also in action for Bigfork at the tournament.
---