Leland A. "Lee" Murphy, 90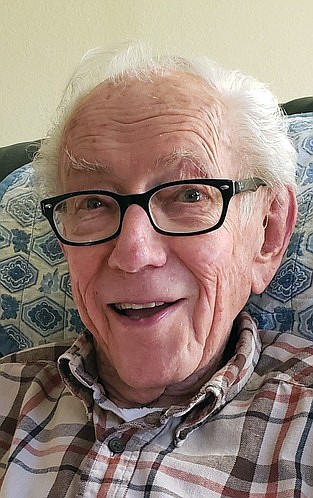 |
November 1, 2023 10:55 AM
Leland A. "Lee" Murphy of Bigfork and Kalispell died peacefully at his apartment home at Buffalo Hill Terrace on September 11, 2023, while in the loving care of his family and BHT staff.
Lee was born August 21, 1933, on the family ranch in Spion Kop, near Belt, Montana, to James and Emma Murphy. He spent his early years on the ranch with his parents and six siblings, graduating from Belt High School. After attending the College of Great Falls for a year, Lee was granted an emergency teaching certificate and began his almost 40-year teaching career at the age of 18 at a rural school near the family ranch. He then attended Valparaiso University (Indiana), graduating in 1956. After teaching in Valparaiso for two years, he embarked on an adventure with friends to Las Vegas, where he was an elementary teacher again. There, Lee met and married the love of his life, Laurene "Larry" Walker, a fellow teacher and Montana native. Lee and Larry moved to Orange County, California in 1960 to continue their careers and start a family. While there, Lee completed his Master's in Elementary Ed Administration and was a principal. 
Lee and his family returned to Montana in 1972 and settled in Ferndale. Lee taught 5th and 6th grades at Ferndale School for three years, then 6th grade in Bigfork. Subsequently, he worked in curriculum development and outreach in Flathead County rural schools. He ended his career as an elementary principal in Columbia Falls, retiring in 1988. Throughout his career, Lee was known as an extraordinary teacher, administrator, and mentor. He was devoted to his students and delighted in their success and well-being. Former students still fondly remember the daily classroom music and singalongs with Lee on his guitar.   
Lee spent his "retirement" years at home in Woods Bay, where he pursued his many passions – furniture restoration, stained glass, tole painting, and gardening. Lee's yard and garden on Sylvan Drive were labors of love, and he was always generous with gardening advice, plantings, and his bounty. Lee was a 40-year St. Patrick's Episcopal Church member and Bigfork area volunteer, especially at the Bigfork Food Bank and Bigfork Art & Cultural Center. He was a devoted Husband, Dad, Grandpa, and friend – always willing to help, and sharing his expertise freely. 
Lee is survived by his son, Scott (Lisa) Murphy of Helena; daughter, Beth (Paul) Schomber of Bigfork; brother Larry (Linda) Murphy of Belt; numerous cousins, nieces, and nephews; and six grandchildren who were his pride and joy – Christopher, Andrew, Lewis, and Nina Murphy; and Kip and Orion Schomber. He was preceded in death by his parents, five siblings, and his beloved wife Larry.
A service and celebration will be held at 10:30 a.m. on Saturday, November 4 at St. Patrick's Episcopal Church in Ferndale, 30631 Mt. Hwy. 209, Bigfork, followed by a reception. In lieu of flowers, the family requests that you plant something beautiful in Lee's honor. Memorials in Lee's name are suggested to the Bigfork Food Bank, PO Box 850, Bigfork 59911, or St. Patrick's Episcopal Church, PO Box 431, Bigfork.
---