International gift festival returns to Creston Thursday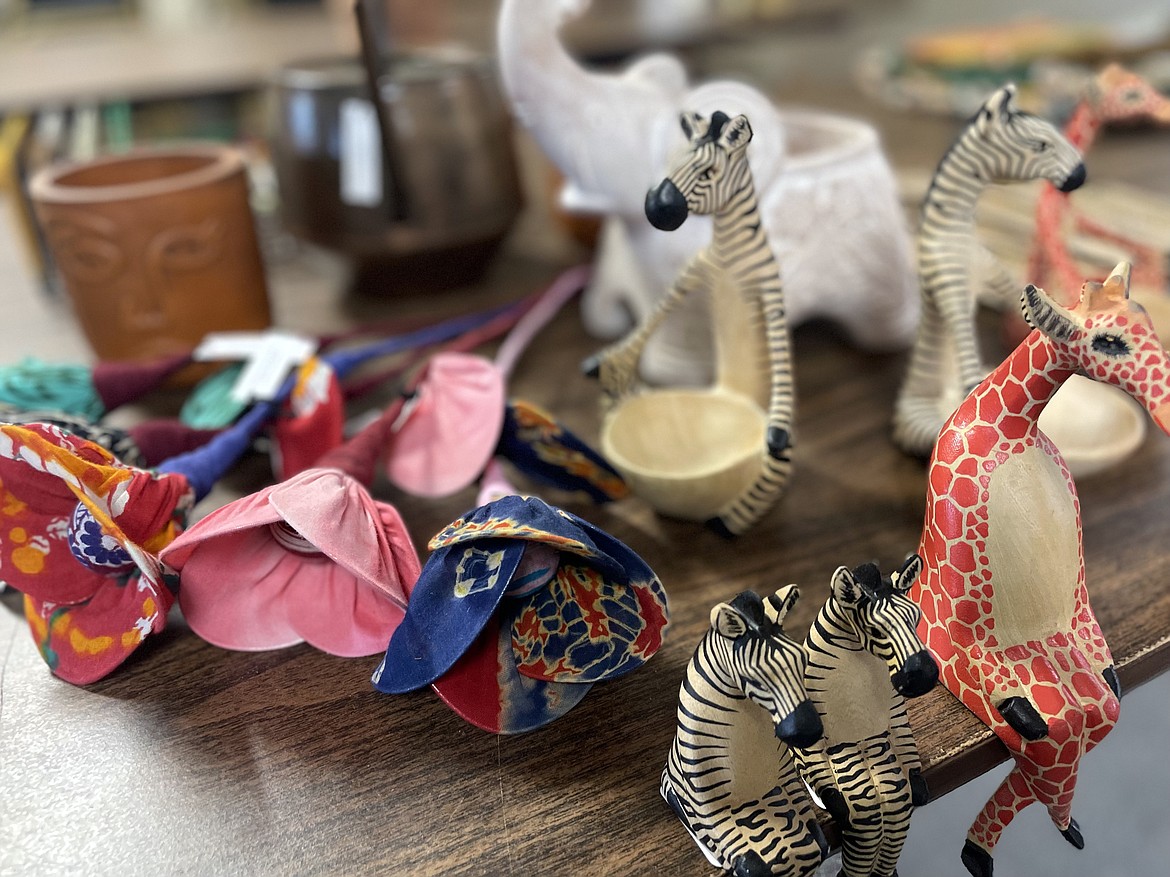 With products from more than 30 countries, the International Gift Festival returns to Creston this weekend. (photo provided)
As it has since 1999, the Mountain View Mennonite Church in Creston will once again be hosting its International Gift Festival Thursday through Saturday. 
The popular annual event features products from more than 30 countries, including India, Bangladesh, Philippines, Peru, Africa and many more through Ten Thousand Villages, the largest fair trade organization in the United States.
In addition, the festival features a cafe with delicious soups, pies and cookies and rolls.
This is the 21st festival for organizer Twila Brenneman (the event was not held in 2020 or 2021), who has seen the event grow steadily from humble beginnings.
According to Brenneman, the event got started in 1999 after a trip to the Jeannette Rankin Peace Center in Missoula. The church purchased several items and featured them at the Creston Auction before hosting a popular booth with more of the items at the fair later that year.
The idea for the first gift festival was born, but no one knew precisely what to expect.
"We ordered all of this product not really knowing if anyone would be willing to drive out to Creston for our sale. We had the sale on Friday and Saturday and by Friday afternoon, we had sold just about all of our merchandise," she recalled. "We had to drive to Missoula Friday afternoon to buy more merchandise from the Peace Center just so we could fill our tables for day two of the sale, and we nearly sold out on Saturday as well."
The proceeds from the sale generally go to help international causes and have been sent to several countries in the past, including an AIDS clinic in Nigeria and Smile Train, a nonprofit organization and charity providing corrective surgery for children with cleft lips and palate. 
According to Brenneman, the church tries to identify a need in the world each year and then helps out however they can.
The International Gift Festival is branching out this year to include several Native American artists from the Blackfeet Tribe, including the beadwork of Michelle Whitegrass and paintings by Jeremy Johnson.
"Part of this is a way to help out the artists who are our neighbors. The Mennonite Church has a strong history of peacemaking and reconciliation and, noting there have been some hostilities in our valley when Blackfeet members have come through, we are looking to celebrate our neighbors and build that relationship," Reverend Miriam Mauritzen said.
Several church members have even opened their homes to the artists so they can have a place to stay during the festival and not have to travel over Marias Pass multiple times.
As it has for many years, the Crown of the Continent Choir will perform at the event, beginning at 7 p.m. Friday evening. 
This year's Peacemaker of the Year award will also be announced during the concert.
The festival begins at 10 a.m. each morning.
For more information, visit www.mountainviewmennonite.org/international-gift-festival.
---