Bigfork man pleads guilty to vehicular homicide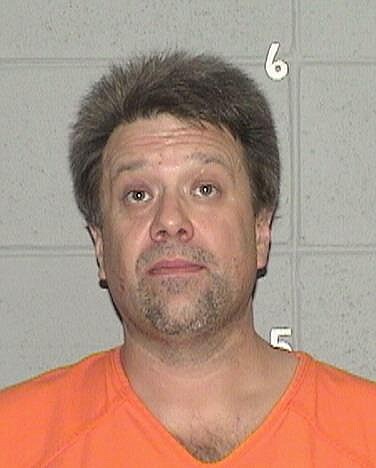 Apollo Tomas Guisto. (Photo courtesy of the Flathead County Sheriff's Office)
A Bigfork man arrested after allegedly killing a motorcyclist in an alcohol-fueled collision near Somers last year is facing 15 years in state prison.
Apollo Tomas Guisto, 51, initially maintained his innocence in the fatal Sept. 2, 2022 wreck at the intersection of Montana 82 and Somers Road, allegedly telling Montana Highway Patrol troopers that the motorcyclist was at fault for the collision. He pleaded not guilty to felony vehicular homicide while under the influence at his arraignment in Flathead County District Court later that month. 
But Guisto entered a guilty plea before Judge Dan Wilson on Nov. 9 after taking a deal from prosecutors.
Under the terms of the agreement, prosecutors will recommend Guisto receive a 25-year sentence in Montana State Prison with 10 years suspended, as well as pay all court-ordered fines and fees. Guisto is free to argue for a lesser penalty. 
Wilson set sentencing for Jan. 4. 
Witnesses to the deadly wreck allegedly told investigators that they saw the Toyota Sequoia driven by Guisto blow through the stop sign at the intersection of Somers Road and Montana 82. The motorcyclist, who was heading down the state highway, rammed into the Sequoia. The rider, identified in court documents as Jason Catron, died at the scene. 
Speaking with Guisto at the scene, Montana Highway Patrol noted signs of intoxication, according to court documents. Guisto allegedly appeared unsteady on his feet, spoke with slurred speech, and sported bloodshot and watery eyes. Troopers also reported smelling the odor of an alcoholic beverage, court documents said. 
After Guisto refused to consent to a blood draw, troopers successfully sought a warrant for the sample and took him to a local emergency room for the procedure, court documents said. 
Following the blood draw, Guisto allegedly admitted to patronizing a local bar before leaving for his Bigfork home.
News Editor Derrick Perkins can be reached at 758-4430 or dperkins@dailyinterlake.com.
---