Holiday tradition 'Nutcracker' ballet returns to stage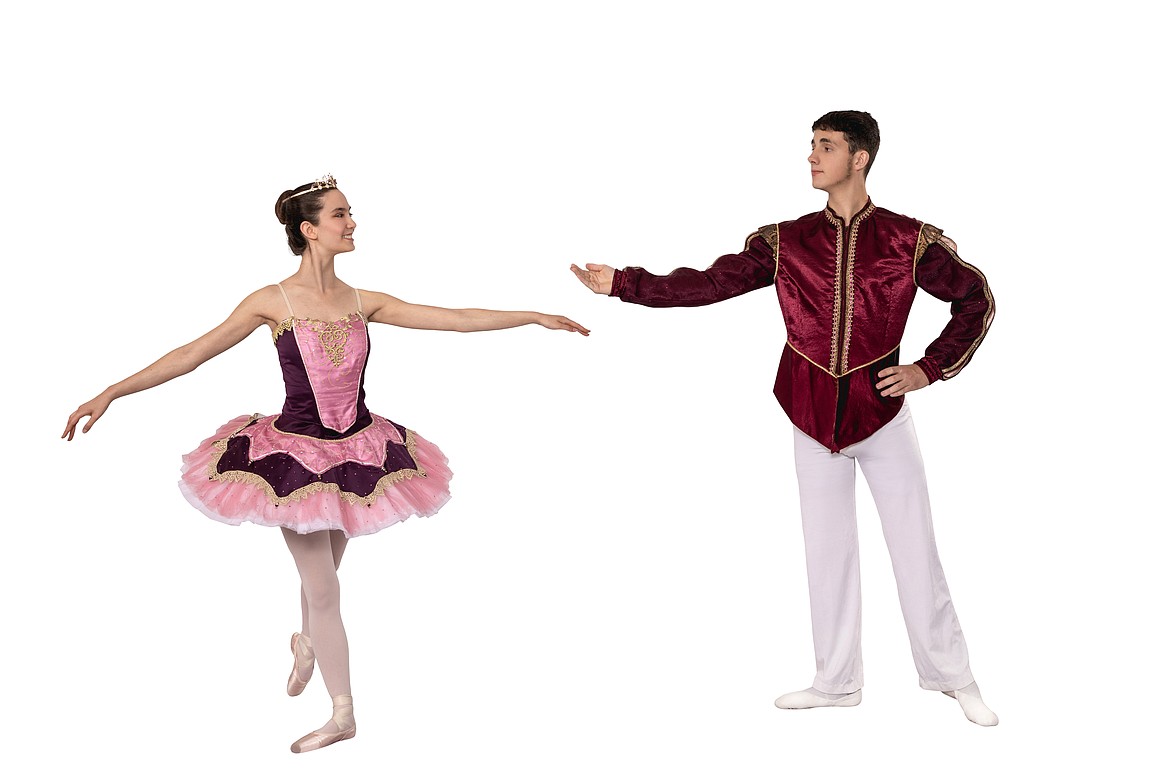 Northwest Ballet Company Principal Miki Flint as the Sugar Plum Fairy and guest Isaac James as the Sugar Plum Cavelier star in "The Nutcracker" ballet. (Photo by Trevon Baker Photography)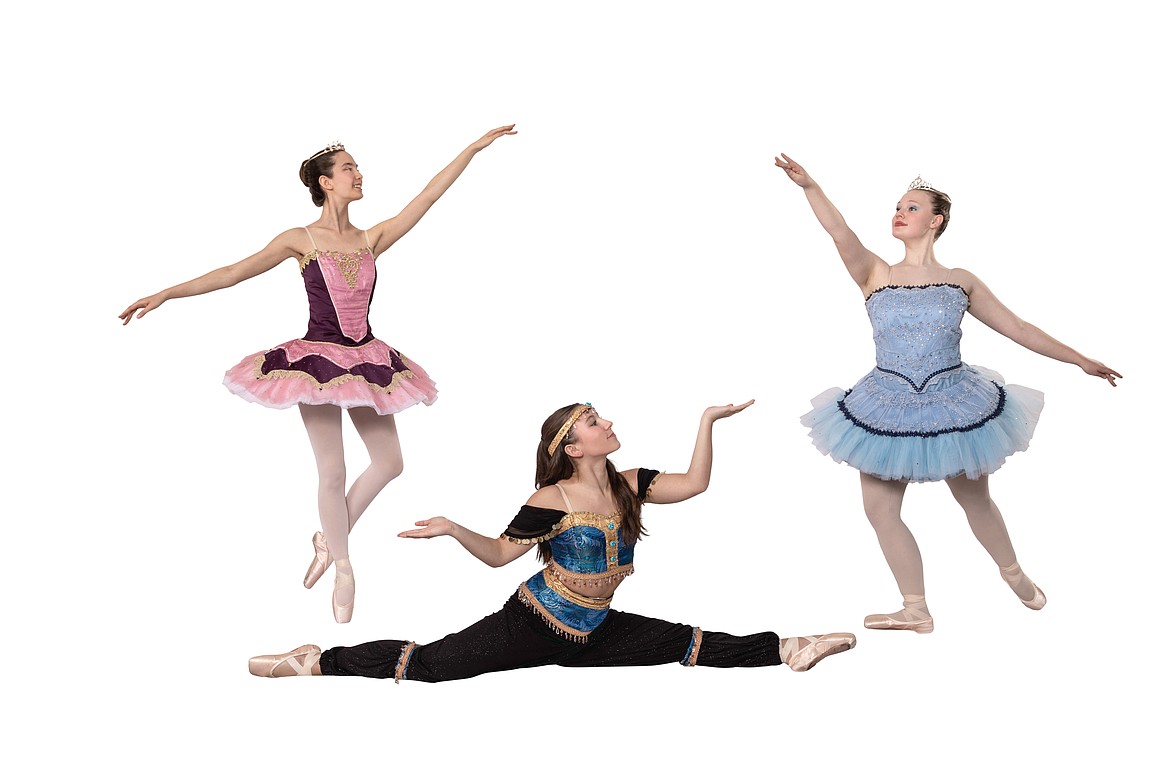 Northwest Ballet Company Principal Miki Flint as the Sugar Plum Fairy, Soloist Anastazia Loveless as the Arabian Princess and Principal Savanah Brewer as the Dew Drop star in "The Nutcracker" ballet. (Photo by Trevon Baker Photography)
Previous
Next
|
November 16, 2023 12:00 AM
It's that special time of year again, for Sugar Plums to not only dance in our heads but also on the stage for the "The Nutcracker" ballet. 
The Northwest Ballet Company will be making that happen for the 35th production of this holiday tradition on Thanksgiving weekend at the Bigfork Center for the Performing Arts under the direction of Marisa Roth. 
Joining the acclaimed Sugar Plum on their stage includes the beloved Clara at the family's Christmas party, the mice quarreling with the soldiers led by the fearless Nutcracker Prince, the radiant Snow Queen surrounded by her dazzling snowflakes, and all the festive characters in the Sugar Plum and Cavelier's Palace.  
Whitefish High School senior Miki Flint serves in the role of Sugar Plum Fairy. 
"I have a lifetime of wonderful things to say about my time with the Northwest Ballet," Flint said. "For now, I'll just say that I am always in awe of the way dance brings us all together as humans. I love and am grateful for the people at Northwest Ballet more than they can know. We are family, and we're so excited to share our magic on stage."  
Dancing the role of the Dew Drop, homeschool senior Savanah Brewer also reflects on her last performances of "The Nutcracker" saying the ballet company is similar to a family and she will miss that family as she moves into the next steps of life. 
"Dancing with Northwest Ballet will always be a treasured part of my life," she said. "I am so blessed to have been able to grow up watching myself and others grow into strong women and dancers. As this chapter closes on my life, I am excited to see what the future holds for me."
Reserved tickets for the Northwest Ballet Company's event are available online at www.northwestballet.com or on Facebook at www.facebook.com/NWB.Co.  Performances are Saturday, Nov. 25, at 2 p.m. and 7:30 p.m., and Sunday, Nov. 26, at 4 p.m. The ever-popular Sugar Plum Fairy Parade will follow the 2 p.m. matinee on Saturday.  
Ticket prices are $24 for adults, $22 for seniors (65 and older), and $15 for children (12 and under). On show days, tickets will be available at the Bigfork Center's box office, 526 Electric Avenue, Bigfork, one hour before the performances start. 
For more information, call the Northwest Ballet at (406) 755-0760, email info@northwestballet.com, or visit www.northwestballet.com.
---