A home run for Bigfork: community impact project transforms local baseball field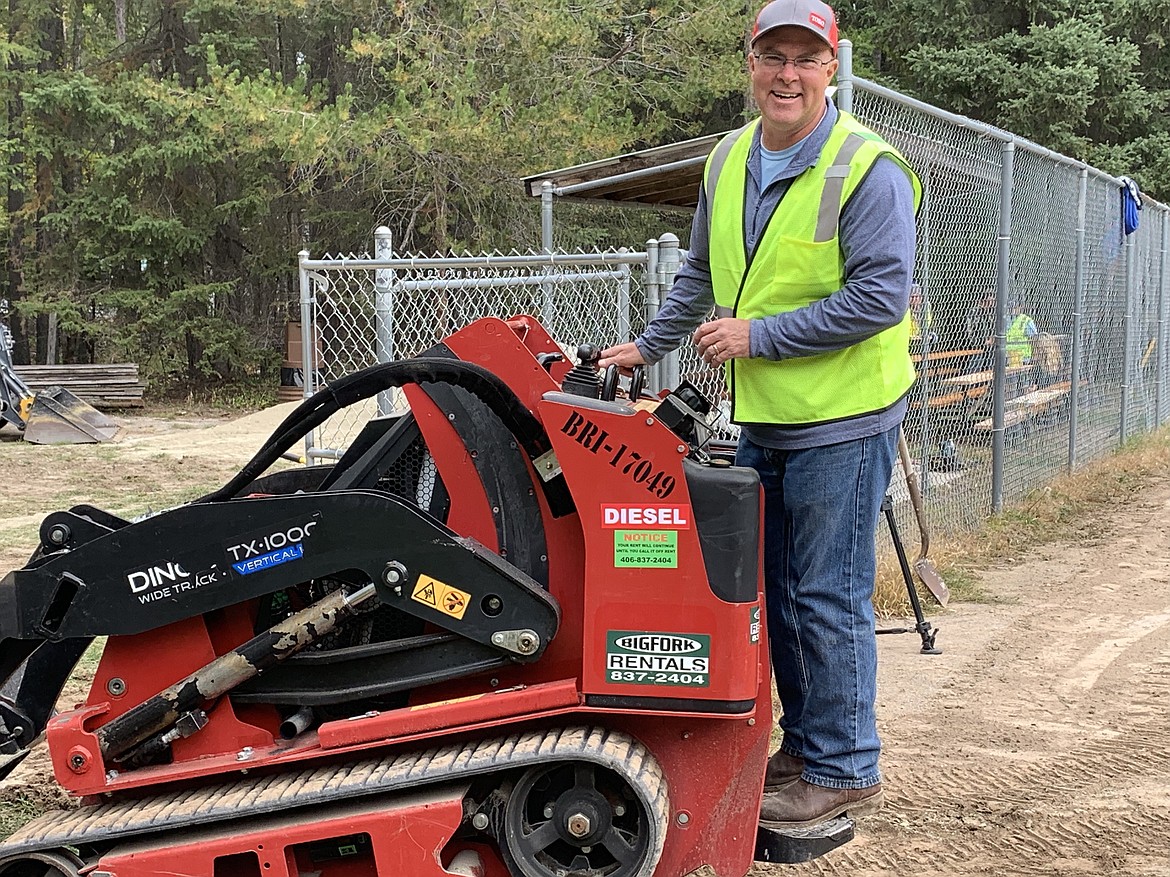 |
October 12, 2023 10:00 AM
The American Rental Association (ARA) Foundation, in partnership with The Toro Company Foundation, Flathead County Parks and Bigfork Baseball Association, completed a Community Impact project in Bigfork, Montana to benefit Aero Lane Park, a local baseball field.
On September 27, volunteers from all four organizations worked together to enhance and upgrade the baseball diamond and park amenities. This included creating a new infield, new backstop fencing, refurbished bleachers and dugout benches as well as beautification updates throughout the park.
"Creating high-quality playing fields is crucial to the ballplayers' experience. ARA members from the local community and across the northwest region stepped up to the challenge, using their professional talents and equipment to transform the field and beautify the park," said Judson McNeil, ARA Foundation director of programs and fundraising.
To complete the work at the field, volunteers from ARA, The Toro Company Foundation and representatives from seven northwest regional and local rental operations turned out. The volunteers moved grass, replaced and stained bleachers, installed new gravel in the dugouts and parking areas, aerated the field and much more. All projects required the use of different equipment provided by local rental stores.
"Having an outdoor space for our community's youth to recreate, create memories, develop friendships and build character is an important aspect of our department," said Chris Maestas, Flathead County Park director. "The generous monetary donation by ARA and Toro as well as the time and effort from their volunteers to improve a little league baseball field that is used heavily by the Bigfork community will have a lasting impact on the ball players and the community as a whole. Flathead County is fortunate to have the support of the groups and individuals who have stepped up to the plate to support our youth through parks and recreation."
The Bigfork project is the third Community Impact project the ARA Foundation has completed in partnership with The Toro Company Foundation in 2023. Planning is underway for the 2024 projects, visit the ARA Foundation website to learn more and submit an application.
---