New study looks to map ponderosa pine health around Flathead County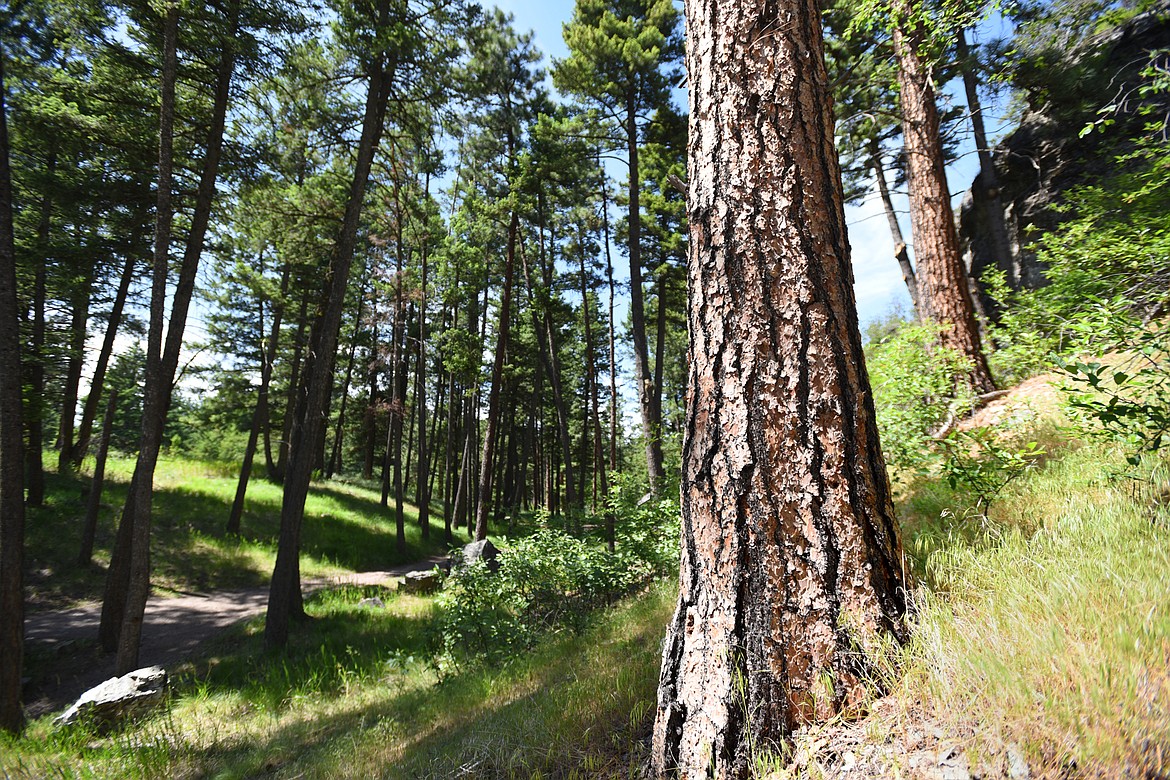 Ponderosa pines stand along the White Memorial Loop in Lone Pine State Park in this file photo. (Casey Kreider/Daily Inter Lake)
|
October 12, 2023 10:05 AM
Citizen scientists are invited to join a Flathead Valley Community College student-directed opportunity to help map ponderosa pine health across the Flathead Valley.
The aim of this project is to help the Flathead Lake Biological Station, FVCC, and state scientists gain a better understanding of the extent of ponderosa pine decline due to detrimental conditions that include the impacts of long-term drought, insect and mold infestation, and severe weather damage.
Utilizing an easy-to-use, student-developed online application that's been made accessible for any smartphone or tablet, Flathead Valley residents can assess and document the health of ponderosa pine trees on their property or in their communities.
Anyone interested in joining this Citizen Science Opportunity is invited to attend one of two training sessions on Wednesday, October 18 at either 2 p.m. or 5:30 p.m.
Those who attend will enjoy some light refreshments along with an informational presentation on the Ponderosa Pine and how you can help map and track their health.
The session will be held at the Flathead Valley Community College in Ross Hall, Room 166.
For more information about the training session or the Ponderosa Pine monitoring program, contact FLBS research scientist Diane Whited at diane.whited@flbs.umt.edu.
---