Valkyries win pair, Vikes earn a victory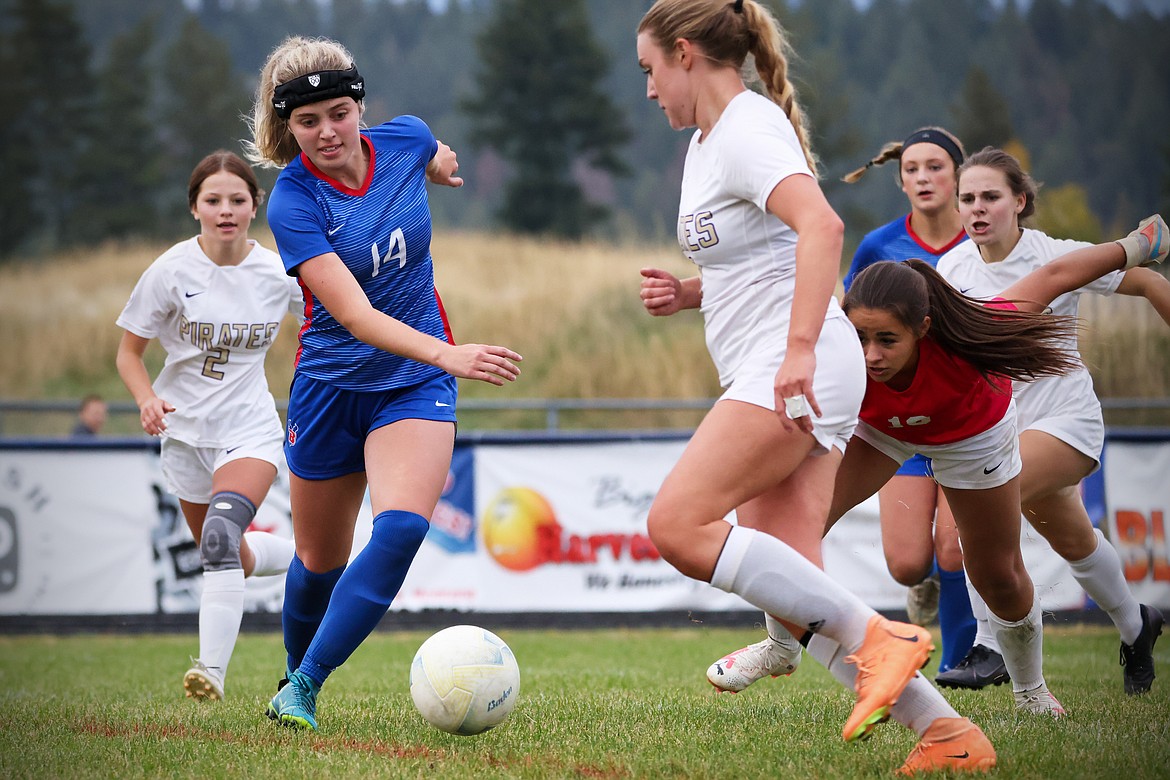 Piper Buzzell looks to set up a shot against Polson last week. (Jeremy Weber/Bigfork Eagle)
The Valkyries soccer squad picked up a pair of victories last week heading into the playoffs while the Vikes downed Polson for their first win of the season.
The Vals found themselves down 2-1 at the half against Polson at home last Tuesday but battled back with goals from Braeden Gunlock and Piper Buzzell to earn a 3-2 victory.
Lola Tabor scored in the first half for Bigfork.
It was all Vals Saturday as they blew past the Lady Loggers in Libby, 7-0.
Buzzell finished with four goals in the win while Gunlock, Brynn Bagley and Gracie Johnson each had one goal.
The Vikes got an early goal from Caleb Riedesel and another when the Polson keeper kicked it off his teammate's face and into the goal a few minutes later as Bigfork downed the Pirates 2-1 Tuesday.
Bigfork got goals from Riedesel and Jackson Merringer Saturday, but fell in Libby 4-2 to finish the season 1-10-1.
The Valkyries, who finished third in Northwest A, will be on the road to face Laurel in the first round of the playoffs Saturday at 11 a.m.
---