Vikings take care of business against Indians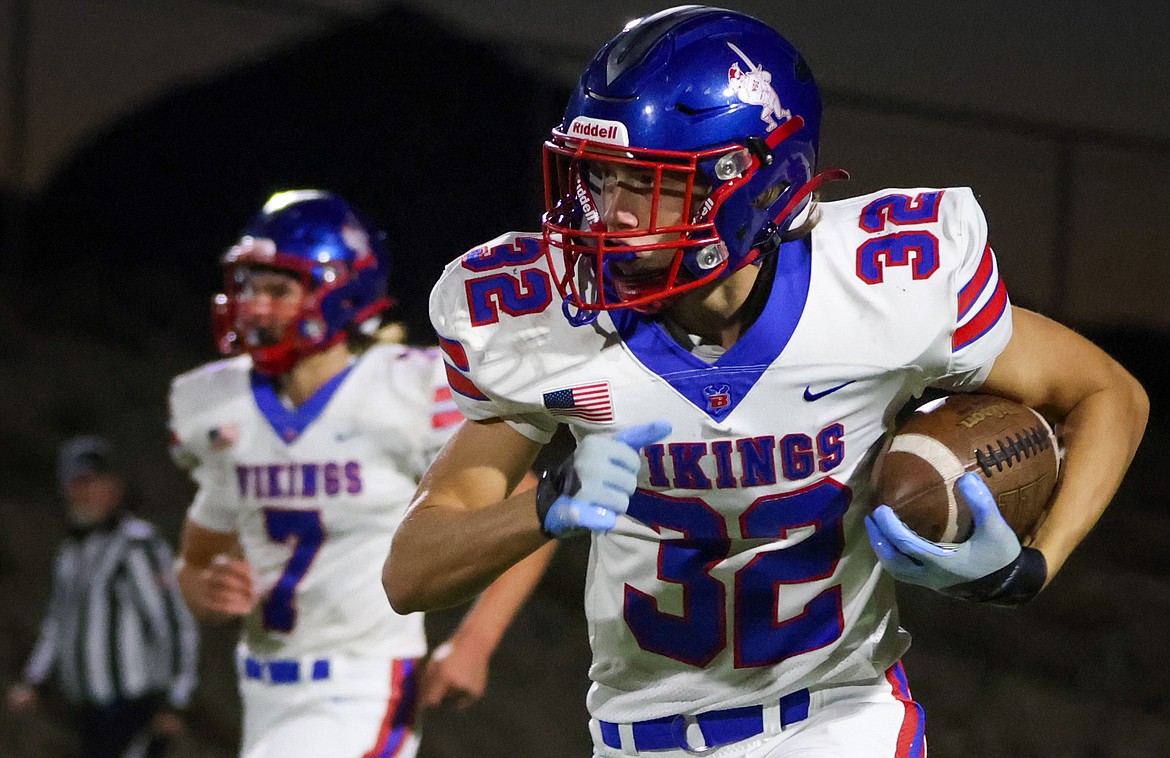 Austin Savik returns a kickoff in the second half at Browning Friday. (Jeremy Weber/Bigfork Eagle)
The Vikings amassed 523 yards of total offense, including 442 yards on the ground, in Browning Friday as Bigfork cruised past the Indians, 54-26.
In a game that was not nearly as close as the final score indicated, the Vikings saw five runners pick up at least 60 yards, led by Sam Plummer's 121 yards on just 10 carries.
Bigfork got on the scoreboard with their first drive of the game on a short run by Wyatt Johnson before Johnson found the end zone again on a pass from Tristan Herd on Bigfork's next possession.
The Vikings built a 48-6 lead at the half before playing their reserves for the majority of the second half.
Along with Plummer's 121 rushing yards, Tayden West had 90, Asher Knopik finished with 82 yards, Johnson had 72 and Austin Savik had 60.
Johnson, West, Plummer and Herd all scored rushing TDs in the win.
Johnson led all receivers with 35 yards and two touchdowns while Eli Thorness had 20 yards and one TD. Savik caught a 16-yard touchdown pass and Cole Knopik caught one pass for 10 yards.
Defensively, the Vikings were led by Johnson's nine tackles while David Jayne, Tamret Savik and Asher Knopik each had six and Dane Carlsen and Andrew Wallen had five each.
The Vikings close out their regular season at home this Friday with a must-win matchup against the 4-2 Wildcats of Columbia Falls.
The Wildcats two losses this season came against Dillon (22-19) and a 20-14 overtime loss to rival Whitefish.
The Vikings will be celebrating Senior Night Friday with game time set for 7 p.m.
---