Tough first half does in Vals in semifinal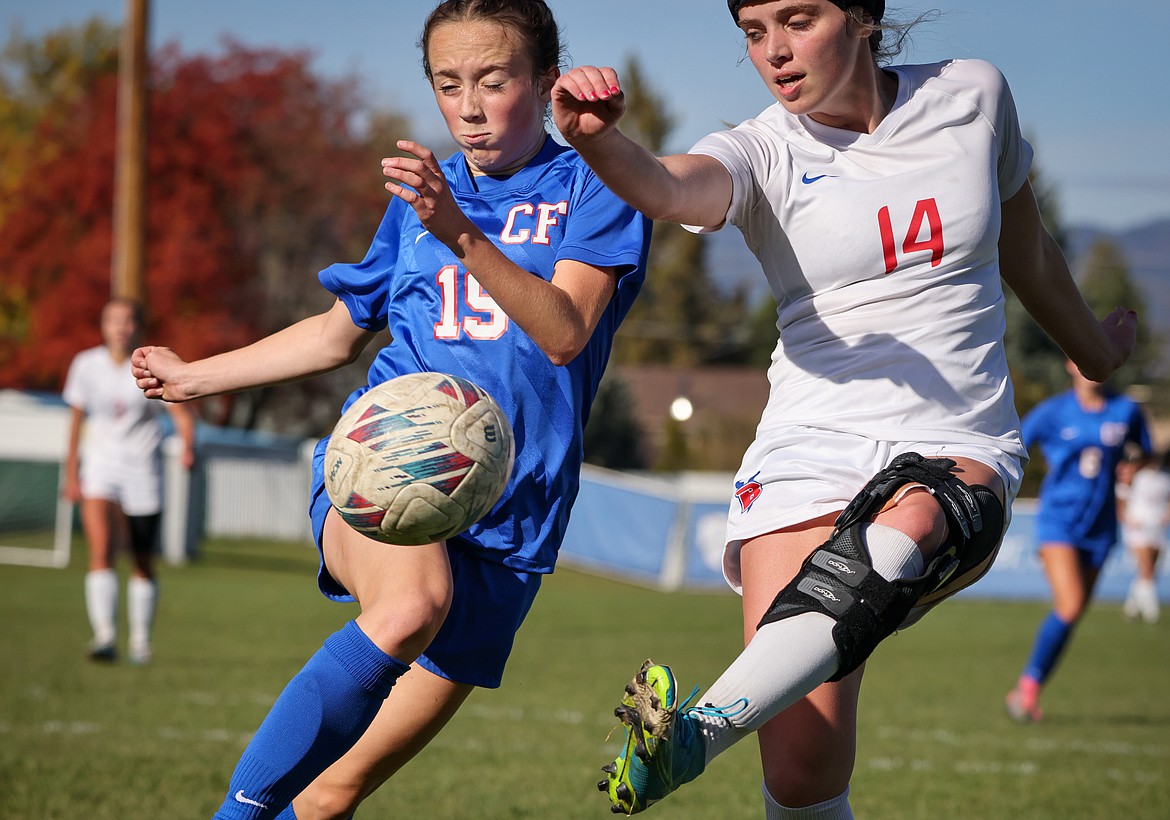 It was a tale of two halves in Columbia Falls Saturday as the Valkyries found themselves down 6-0 to the Wildkats at halftime of the State A semifinal before battling back only to fall 6-4.
Josie Harris scored a hat trick for Columbia Falls in a dominant first half, as the Wildkats' relentless attack left the Valkyries reeling.
Bigfork countered in a big way in the second half, dominating scoring chances, forcing Columbia Falls to make mistakes and keeping the Wildkats from scoring. 
Just when the game appeared to be completely out of reach for the Valkyries, Paeten Gunlock countered with a hat trick of her own in less than 30 minutes and Piper Buzzell added another to pull Bigfork within two goals.
Time ran out on the Vals' comeback and their season as Columbia Falls narrowly held on for the victory to advance to this weekend's state title game against Whitefish.
Bigfork and Columbia Falls had previously played to 4-4 and 2-2 ties in the regular season. The Valkyries pulled off a 3-2 upset over Laurel last week to advance to the semifinal.
The Valkyries finish the season with eight wins, five losses and two ties.
---