Vikings runners take 11th at state cross country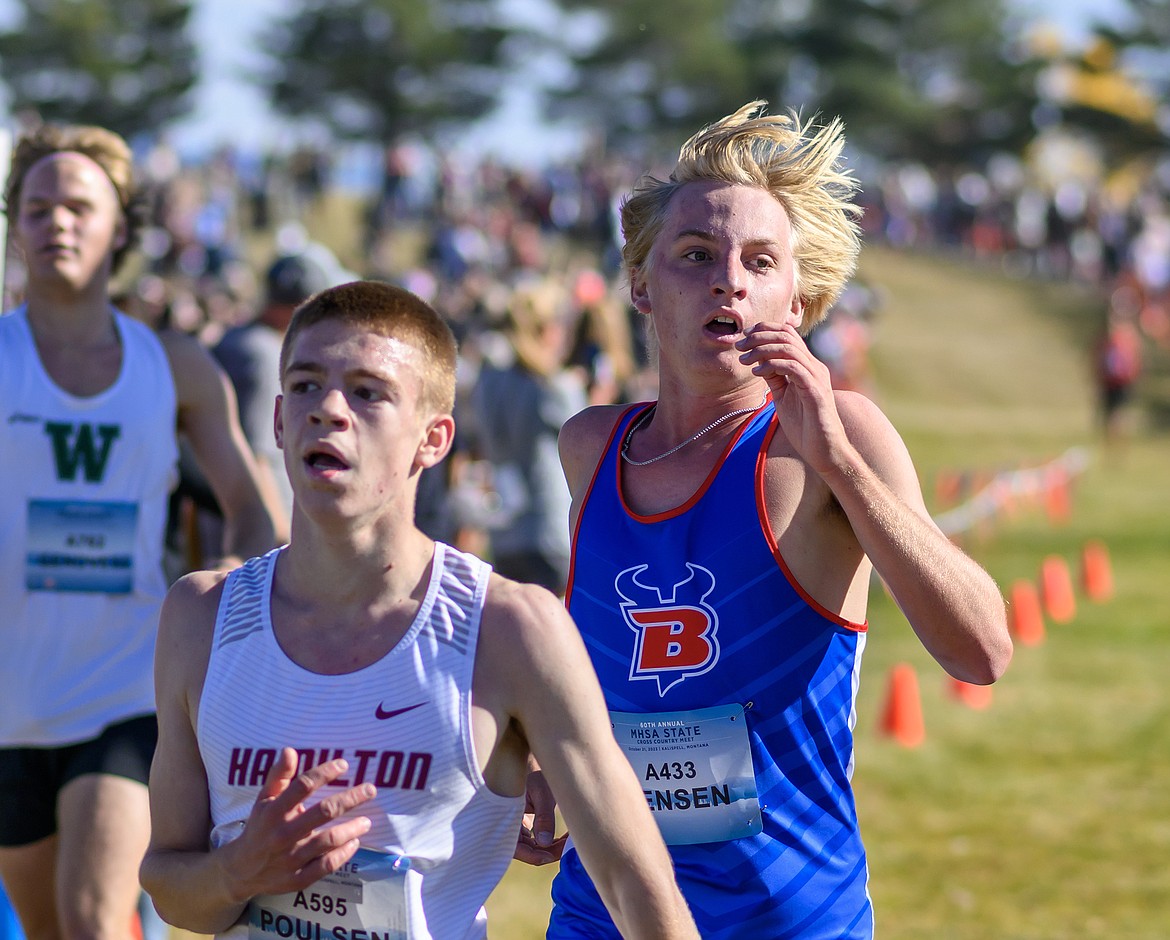 Jack Jensen took 11th overall and the Vikings also captured 11th as a team at Rebecca Farm in Kalispell Saturday as Bigfork competed in the State A cross country meet for the first time.
Jensen's time of 16:36.96 was nearly a minute faster than his nearest teammate, but also more than a minute behind racer winner Finn Schretenthaler of Park High School. 
Sean Cotman had the second-best time for the Vikes, coming in 38th with a time of 17:34.53 while North Nollan was 72nd at 18:22.05, Noah Hamilton-Dixon was 77th at 18:27.96, Nic Gustavson was 81st at 18:32.49 and Colton Ballard was 85th with a time of 18:38.84.
Sam Ayers finished 120th in the race with a time of 19:53.33.
The Valkyries runners raced to a 20th place finish in the girls race with Hadley Nollan setting the pace with a time of 23:03.85 to finish 71st overall.
Erika Dowling finished just three seconds behind at 23:06.77 to finish 73rd while Sasha Steyee was 125th at 27:05.25, Ava Reynolds was 131st at 27:46.83 and Madeline Pomeroy finished 138th with a time of 29:34.23.
---