BACC offering basics of sewing class next week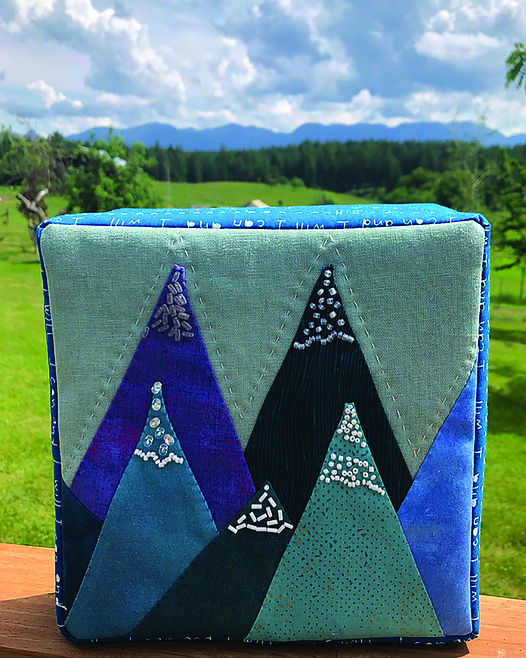 by
Arin Lever- Bigfork Art & Cultural Center
|
September 6, 2023 9:55 AM
The Bigfork Art & Cultural Center is offering the chance the learn the basics of sewing handwork with quilter Merrie Ford.
This two-hour class will be held on Wednesday, September 13 from 1-3 p.m. at the Bigfork Art & Cultural Center.
Designed for beginner and beyond fiber enthusiasts, this course will teach several hand stitch applications alongside techniques used to lay out color and pattern.
The cost for the class is $35 and you can register at baccbigfork.org/programs-classes (all supplies are included!).
Merrie loves teaching at BACC because she encounters different kinds of learners there. A lot of people are not interested in taking on a big project, but they love the idea of learning some basic skills while making a small piece of Art.
Ford was born in Missoula, MT and grew up in Kalispell. Much of her childhood was spent outdoors; riding horses, hiking and frequent visits to Glacier National Park and Flathead Lake.
All of these color memories have influenced her expressions through fiber.
In middle school, she began sewing and fell in love with fabric, color, design, texture and weave - all attract her to this medium.
Merrie caught the Quilting bug at age 22 and was one of the founding members of the Flathead Quilt Guild.
After marrying, she and her husband moved a total of 20 times living in different parts of the US and Canada.
Her sewing and quilting journey has taken about as many turns as her moves; from Clothing and Accessories, Traditional Quilts, Modern Quilting, Art Quilts and Handwork.
Merrie and her husband returned to the Flathead Valley in 2021, buying an old farm north of Bigfork.
Once again spending a lot of time outdoors and under the Big Sky has reawakened early influences of nature, which are seen in much of her Quilting and textile work.
Merrie loves the color brown, speaks and teaches at guilds, shops and retreats and never gets tired of buying fabric at any shop she finds while traveling.
---