Bigfork ranch looking to teach skills of the Old West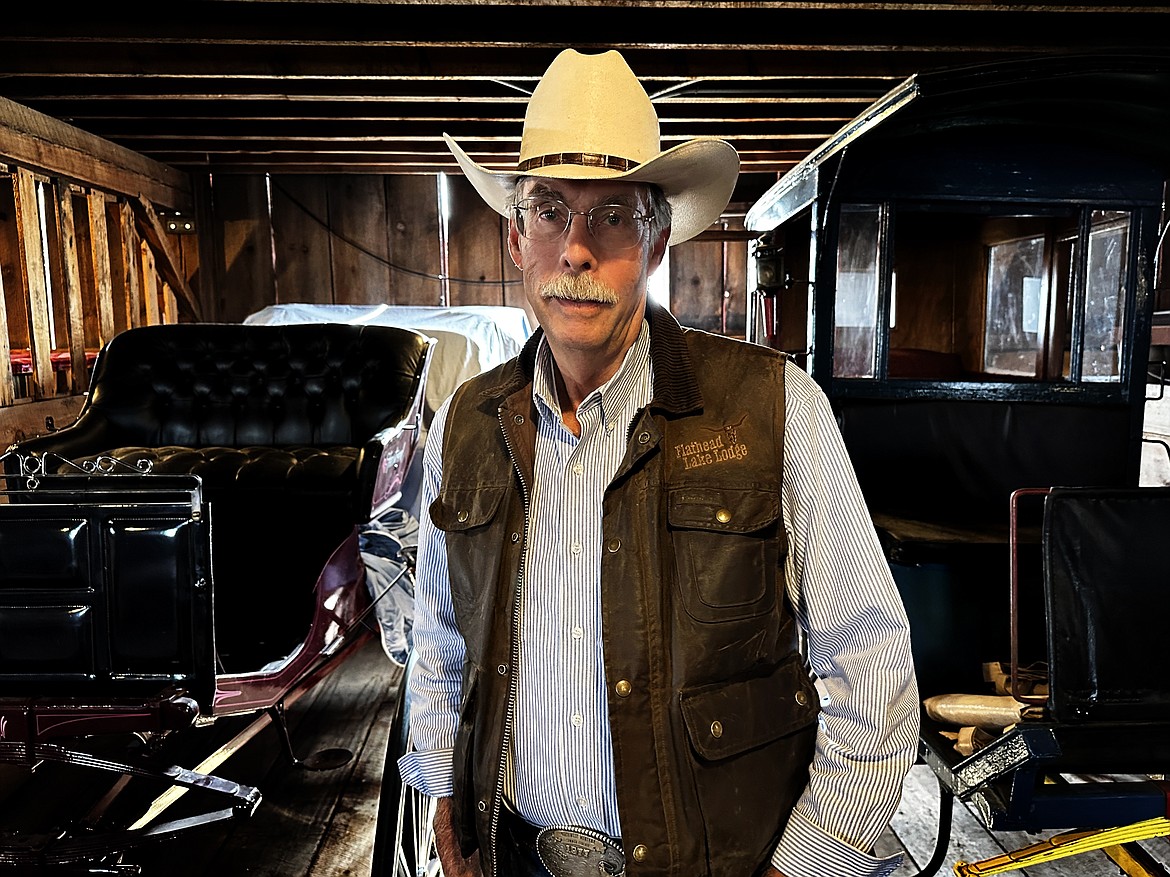 by
JEREMY WEBER
For the Eagle
|
September 6, 2023 9:50 AM
One local ranch is looking to use it's Old West heritage to held educate children and more.
The Wrangler Springs Ranch just north of Bigfork, recognizable to most by it's large red barn and American Flag, is striving to preserve the Old West so the youth of today and future will learn to appreciate real western life skills.
Through the Paladin Conservancy, a nonprofit formed by Doug Averill, the ranch is looking to to provide an introduction to real life skills for both children and adults to balance today's high-tech lifestyle.
"It's a good way for kids to get their hands dirty and learn a little bit about working outside," Averill said about his plans for the ranch. "We want to make a community-friendly farm that is also a learning center that will be available for other nonprofits to come in and use."
Homesteaded in 1886, the 500-acre Wrangler Springs Ranch not only grows hybrid alfalfa and raises quarter horses, but is also home to a cold-water spring and the third highest-producing hydroelectric generator in the Flathead Valley.
Additional activities include learning about crops and farming, ranching, horticulture, hydropower generation, forest management, rodeo skills, and even growing your own vegetables.
"Our goal is to involve the community and younger generations in collectively enjoying and experiencing activities only found on a working Montana ranch," Averill said. "Today's culture overloads us with a high-tech lifestyle, where children have immersed themselves in video games, television and internet. Our focus is the great outdoors where we can teach our youth real life Western skills, the pride and benefits of a hard day's work and showcase how those skills can apply to their everyday lives."
Work is also underway in the center of the ranch on an amphitheater and chuckwagon camp for hosting educational speaker series and unique events. Paladin is working with organizations and university programs for educational research and encouraging intern programs for students to participate in a wide variety of projects.
While the ranch has already hosted several events, including a survival course for the Montana Academy this winter and a planned community gardeen, there is still much work to be done to prepare the 137-year old ranch, which recently sat abandoned for 30 years.
"It's been a huge cleanup project, but it is coming together," Averill said. "We are starting to get it to where it is almost presentable where we can do some stuff with it."
In addition to the education opportunities already found on the ranch, a $1 million Old West wagon collection has been donated to the Conservancy, which plans to display them around the ranch and in an educational center in the old red barn, which was built in 1905.
For more info, visit the Conservancy's website at www.paladinconservancy.com.
---