If you build it, they will come: Preparations underway for inaugural Bigfork High School baseball season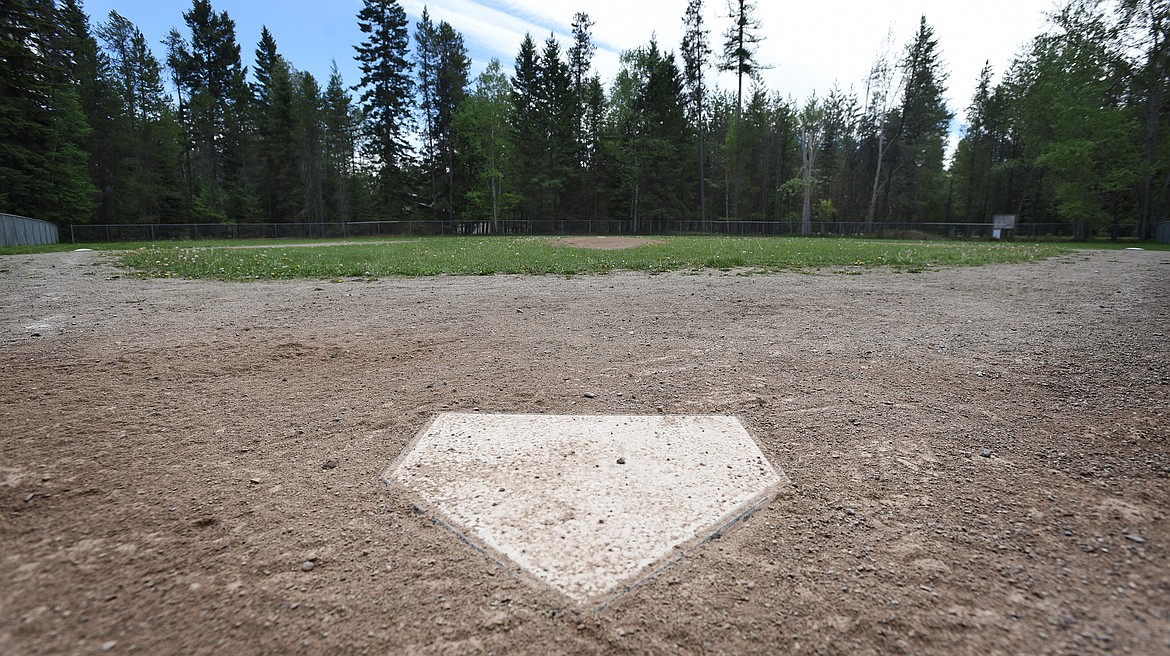 by
JEREMY WEBER
For the Eagle
|
September 6, 2023 9:45 AM
It may not be a corn field, but there is much work that needs to be done to prepare the Vikings' field as Bigfork High School will be playing first baseball season this spring.
The good news? At least there is a field.
While the school board voted to approve the addition of baseball to the district's list of sports in July, where the Vikings would call home was still in question.
While the obvious first choice was Carlyle Johnson park, where the school already plays its soccer matches, the park's ownership by Flathead County left a lot of the details up in the air.
Luckily for the Vikes, the owner of the Bear Creek field has stepped up to offer the use of his field to the school, giving the Vikings the home they were searching for.
"We were all set to use the field at Carlyle Johnson, but I decided to go talk with the guy who owns the Bear Creek field, which is a private location we have been using for decades with the Little League program. We had been worried about parking there, but he says that is no longer a problem. He is agreeable to a long-term agreement, so it actually makes a lot more sense for us to play there," program organizer Nathan Mayer said. "A lot of what we were wanting to do at Carlyle Johnson was not in the county's budget, so it was going to take time to get things approved, and we couldn't do anything without their approval. We will have a lot more control over the Bear Creek field, so it just makes a lot more sense for us to play there."
Now all that remains for the Vikings to do is raise the money needed to renovate the field for high school play and get the work done.
To that end, Andy's Craft House will hose the first-ever Bigfork High School Baseball Fundraiser Saturday, September 16.
The event will feature live music, along with brats and an auction featuring a number of unique items to help raise money for the fledgling program.
Tickets, which are $50 per person, are available at www.bigforkbaseball.org.
The new program will give Bigfork's baseball players their first-ever chance to play the sport at the high school level as the Montana High School Association begins only it's second year offering baseball to high schoolers.
While Legion baseball has been, and still is, an option for Montana's teenage baseball players, Bigfork High School baseball organizer Jill Parish says it is not always an accessible option.
"I'm sure we will have some growing pains with our new program, especially trying to draw back some of the older kids we have lost to other programs, but I think it is going to be very exciting," she said. "Legion ball has always been an option for the kids, but is a very extended season and it is very expensive. Several thousand dollars. There are also elite travel teams, but they face the same problems. This will make the sport a whole lot more accessible."
According to Parish the program is expecting a high school season to cost around $15,000 annually for equipment, balls, bats, helmets, umpire fees and transportation, but the inaugural year might cost almost twice that to get things up and running.
The school has agreed to partially fund the program but there are still a lot of unanswered questions.
Mayer says the program has already received more than $13,000 in private donations, but there is still a long way to go to prepare the Bear Creek field, including purchasing a new backstop and repairing the field's sprinkler system.
---